OPEC+ to set the tone as oil consolidates strong gains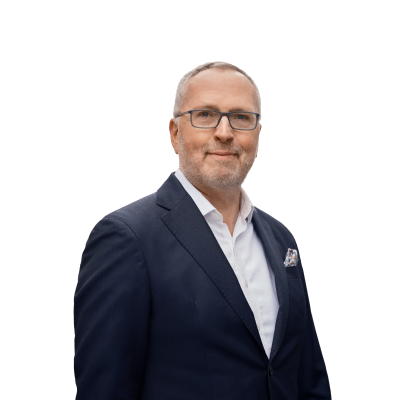 Ole Hansen
Head of Commodity Strategy
Summary: Crude oil has stabilized following a four-day correction that was triggered by risk reduction in response to the intense US Treasury sell-off last week. While uncertainties about the direction of US yields and with that its potential impact on risk appetite, the focus in the oil markets has turned to Thursday's OPEC+ meeting where the group is expected to hike production to soothe a tight market. By how much will likely together with yield developments set the tone into the months of spring.
---
What is our trading focus?
OILUKMAY21 – Brent Crude Oil (May)
OILUSAPR21 – WTI Crude Oil (April)

____________________________________________________________________________________________________
Crude oil has stabilized following a four-day correction that was triggered by risk reduction in response to the intense US Treasury sell-off last week. A move that briefly traumatized markets and helped trigger a long overdue consolidation among in-demand commodities from crude oil to copper and key crops. However, while other raw materials have recovered some of their losses, crude oil has adopted a wait-and-see mode ahead of Thursday's OPEC+ meeting where the group has decide how much the taps can be turned up from next month.
During the past few months, the oil market has seen a noticeable tightening with rising backwardation the clearest sign of a market in recovery mode. Driven by the combination of Saudi's January decision curb production by 1 million barrels/day through March and temporary disruptions in US production during the Texas freeze. Adding to this an unusual cold winter across the northern hemisphere combined with a slow recovery in global demand as vaccine rollouts increase mobility, most noticeable in Asia where demand has been particularly strong.
An increased backwardation in the oil market where the spot price trades the highest on the curve, a reflection of a tightening market, has seen the return from holding a passive long position rise close to 10% on an annualized basis and near the most favorable conditions the market has been able to offer investors during the past decade.
Having seen Brent crude oil rally to a 13-month high above $65/b and WTI stretch above $60/b and beyond levels that could trigger a production response from U.S. shale oil producers, OPEC+ is likely to focus on price consolidation and decide on a production increase close to the agreed maximum of 1.5 million barrels/day. This in order to ensure that the newfound focus from US shale oil producers to preserve cash and look after shareholders doesn't get tempted to return their focus on higher production. How smooth the meeting will turn out hinges on whether Saudi Arabia wants to reinstate the 1 million barrels/day and if not, how the total increase should be shared out among the members.
Brent crude has bounced after finding support at $62, the February 19 low, and before challenging the uptrend from the November consolidation low, currently at $61.20. Using Fibonacci as a guide, Brent could drop all the way to $59.60 and it would still only be categorized as a correction, not a reversal.
The negative impact on general risk appetite during last week's bond yield spike became visible in the latest Commitments of Traders report covering the week to Tuesday, February 23. Despite seeing strong Texas-freeze gains across oil and products, speculators instead chose to book some profit into the rally. In addition to reduced risk appetite it may also signal a growing hesitancy in chasing the market higher at this stage where supply cuts instead of rapid rising demand has been the main driver behind the +60% rally since early November, when vaccine announcements and the Biden win helped trigger renewed demand from investors both looking for a recovery but also seeking shelter against the risk of rising inflation.
The combined net long in WTI and Brent crude oil futures held steady at 736,000 lots, the biggest bet on rising oil prices since October 2018, but still some 350,000 lots below the March 2018 record.
It's Wednesday which means it is time for the Weekly Petroleum Status Report from the US Energy Information Administration at 15:30 GMT. A report which that will show the massive amount of disruption from the recent cold blast in Texas, as it cut crude oil production, but also demand as refineries were forced to temporarily shut down. With this in mind and looking at last nights report from the American Petroleum Institute the market will be looking for a spike in crude oil stocks and a big drop in product stocks.
As per usual I will publish results and charts on my Twitter handle @ole_s_hansen.
You can access all of our platforms from a single Saxo account.