Keep an eye on silver as gold pops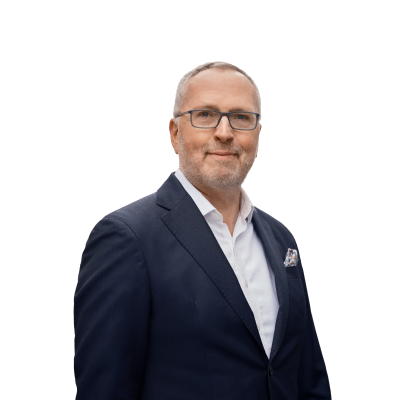 Ole Hansen
Head of Commodity Strategy
Summary: Gold has finally begun to react and behave according to the signals, mostly supportive, that other markets have been sending during the past month and this may ultimately provide even better potential for silver, which has been largely neglected of late.
---
Up until last week the yellew metal had been mostly immune to weaker stocks amid the ongoing trade war and its potential negative impact on growth. What changed last week was the accelerated drop in US bond yields as talk of recession risk turned mainstream. During the past few days the Fed Funds future has rallied further to add another 25 basis points to the near 50 bps already priced in before year-end. In other word,s the market is increasingly telling the Federal Open Market Committee to get off the fence and begin cutting rates.

Staying with the US Federal Reserve, we are likely to see some increased scrutiny of the speeches being held by chairman Powell Tuesday and vice chairman Clarida on Wednesday at a Chicago Fed Conference where the theme is Monetary Policy Strategy, Tools, and Communication Practices.

After breaking the April and May highs, gold is currently challenging $1,316/oz which represents the 61.8% retracement of the February to May correction. A break above will leave little in terms of resistance before the 2019 high just below $1,350/oz. In the short term some consolidation above $1,300/oz can be expected with funds having seen several failed attempts, both to the upside but also the downside wanting to take stock.

However with the FOMC moving towards a cutting mode, recession risks on the rise and a trade deal still nowhere near to being agreed, this is the time for gold to show what metal it is made of.
Renewed support for gold may provide an even better potential for silver, the forgotten metal in recent months. The white metal has been troubled by its industrial link and raised concerns about recession. During the February to May sell-off silver dropped twice as much as gold and only during the past couple of days has it shown signs of life after breaking the downtrend from the February high.
This is being reflected in the gold-silver ratio which measures the cost of one ounce of gold in ounces of silver. During the past week it has almost reached 90 and the cheapest level in 26 years. The flattening US yield curve, which is reflected below as the spread between one and ten-year government bonds, is signalling a increased recession risk, an event that silver historically has struggled to deal with.
Hedge funds have been continued sellers of silver silver during the past three months in response to flattening yield curves and a widening discount to gold. So much so that they have now been left unprepared for a renewed price strength after accumulating a net-short which in the week to May 28 reached a seven month high at 39,042 lots, not far from the 47,000 lots record from last September. A continued gold rally from here could on that basis attract short-covering in silver which may trigger an outperformance despite the mentioned headwinds.
You can access all of our platforms from a single Saxo account.