Gold focus turns to bond auctions and potential ECB taper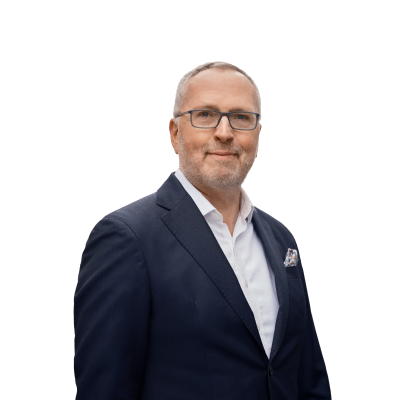 Ole Hansen
Head of Commodity Strategy
ContentHub.Articles.Summary: Gold's recovery following the early August collapse is showing signs of running out of steam after the price once again failed to penetrate an area of resistance towards $1835. With muted buying interest from money managers due to lack of momentum and diversification demand, the recent buying has instead been carried out by central banks, the physical centers in India and China as well as retail investors. Short-term focus turning to US bond auctions and Thursday's ECB meeting which may well spring a surprise.
---
Gold's month-long recovery following the early August collapse is showing signs of running out of steam after the price once again failed to penetrate an area of resistance towards $1835. Precious metals jumped on Friday following a surprisingly weak US job report, which initially helped weaken the dollar, and while silver managed to break higher, gold's attempt once again fell short, just like it has done on six previous occasions since mid-July.
While the timing of the Fed taper may have been delayed by the recent weakness in data leading the prospect for zero US growth in the third quarter, gold has for several reasons so far failed to capitalize on this emerging tailwind. First of all, the continued strength in global stocks reduces the need for diversification and secondly, the dollar has yet to break support following its recent upside rejection. In addition and despite the recent economic data weakness, a heavy treasury bond auction calendar combined with rising wage pressures has been sending bond yields higher, thereby further reducing the short-term prospects.
Real yields, currently around -1% is at risk of rising further but as we have mentioned in previous updates, the dislocation between gold and real yields this summer, could justify a 20-25 basis point rise in yields without negatively impacting gold to much. Whether or not that plays out remains to seen, but in our opinion it makes us believe the direction of the dollar, more than yield developments, should be the main short-term focus.
With gold struggling to move higher, silver has been allowed to claw back some the 15% it lost relative to gold since July. After hitting an eight-month high last month at 77.50, the XAUXAG ratio, which reflects the price of one ounce of gold measured in ounces of silver, dropped to 73.50 on Monday, before once again being bought with traders turning more defensive for the above mentioned reasons.
Speculators have in response to the recent recovery been adding length back in COMEX gold futures, but at 99k lots or 9.9 million ounces, the net long position is still only one-third of the 285k lots peak from February last year when gold traded around $1640. In silver, months of underperformance has seen the net-long slump to just 12.4k lots which represents a 75% drop since the latest peak in May.
With money managers mostly absent on the buy side in recent months, buying has instead been seen from key physical markets such as India and China, together with robust interest from retail consumers snapping coins from US Mint and Pert Mint at the fastest pace in years. Perhaps a sign that retail investors in some parts of the world being charged negative interest on their bank account have chosen gold as a hedge against rising inflation and inflation fears. In addition central banks around the world remains active buyers with the World Gold Council reporting net buying up until July of 347 tons compared with 263 tons for the whole of 2020.
From a technical perspective a close below the 200-day moving average, currently at $1810 may trigger renewed weakness, initially to $1793 and potentially as far as $1770. Apart from the technical outlook investors are likely to focus on Thursday's ECB meeting, and the rising chance that bank may hit the taper button before the Federal Reserve. If it happens and EU bond yields jump it may support some additional gold-friendly dollar weakness against the euro, while on the other hand further raise the prospect for the Fed potentially acting sooner as well.
Overall we maintain a positive outlook for gold given the prospect for peak growth and no change in official interest rates for several quarters. For now, however, there is no reason to chase the market as long gold fail to cross over to the other side of $1835.
You can access all of our platforms from a single Saxo account.