Crude oil limps into November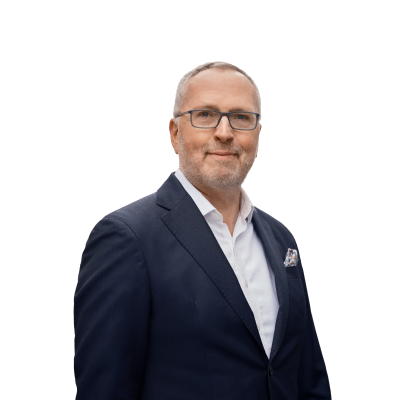 Ole Hansen
Head of Commodity Strategy
Summary: Oil is exiting October with its largest monthly decline since July 16, but the US sanctions on Iran still have the potential to provide support.
---
The beginning of October saw increased speculation that Brent crude oil could hit $85 or potentially even $100/barrel before year-end. Now, however, the commodity is set to close October with its largest monthly decline since July 2016.

The initial, bullish projections came in response to the expectations that the November 4 re-introduction of US sanctions against the Iranian oil industry would led to a tight market, with other producers struggling to meet the shortfall. Before reaching November 4, however, and despite data already showing a sharp drop in exports, crude oil instead made a sharp U-turn and dropped by close to $12/b before finding support at $75/b – a key technical level and the middle of the range around which Brent traded between April and September.
These developments once again demonstrated why it is close to impossible to make short-term oil price forecasts at this point. The market is constantly exposed to oft-diverging shifts between oil fundamentals, political interference, and macro investors using oil as a proxy for global economic trends.

The risk of a major reversal became clear in early October when Brent crude oil broke above $80/b and surged to almost $87/b. During this rally, hedge funds turned sellers (and especially of WTI crude oil) instead of buying into the strength as they normally do. As the price of oil rose, so did the verbal intervention from Washington with President Trump putting pressure on Saudi Arabia to pump harder. Also rising, however, was the risk to the outlook for demand with many emerging market economies already being troubled by heavy dollar debt at a time of rising funding costs and a stronger dollar.

Hedge funds have, despite the early October surge to $87/b, nevertheless been cutting their combined bullish oil bet by one-third to a 15-month low.

A pledge from Saudi Arabia to pump as hard as possible together with increased focus on the negative impact on future demand growth helped trigger the turnaround. Demand growth worries continue to receive increased attention with the cocktail of trade wars, strong dollar, rising debt, and rising funding costs all providing a challenging outlook for global growth, and with that demand for crude oil.

This is particularly significant considering that close to three-quarter of global demand growth originates from EM economies that are particular exposed to the above mentioned cocktail.

However, the increased uncertainty about demand growth into 2019 has yet to show up in the monthly reports from the three major forecasters of Opec, the US Energy Information Administration, and the International Energy Agency. Between July and October, these three lowered their global oil demand growth projections by an average of 100,000 barrels/day to 1.42 million b/d.

A monthly survey of 46 economists and analysts carried out by Reuters (Saxo Bank contributed to the survey) this past week meanwhile projected that global oil demand would grow by between 1.1 and 1.5 million b/d in 2019.

Having returned to $75/b it is no surprise that the call for $95 has been changed to one looking for $65/b. However, we believe that the introduction of US sanctions against Iran could trigger a renewed focus on supply and help support the price during the coming weeks and months until the actual impact becomes clearer. We believe that upside potential at this stage should be capped around $80/b due to rising US inventories caused by the seasonal slowdown in refinery demand (until the end of November), together with increased production from the US, Russia, and Saudi Arabia.

Later today the EIA will release its monthly Crude Oil and Natural Gas Production report for August and a rise above 11 million b/d is expected. This after Russia yesterday said that its September production reached a new post-Soviet high of 11.356 million b/d. In other words, it is only a matter of time before the US overtakes Russia as the world's biggest producer.

But first the "Weekly Petroleum Status Report" at 14:30 GMT, one hour earlier than normal with the US yet to put their clocks back. Surveys are pointing to another weekly rise in crude stocks while product stocks are expected to decline. Both of these are normal developments for this time of year as per the charts below and should last until end-November or early December.
As usual, the crude oil stocks change will depend on the net level of imports. The four-week average stood at 5.6 million barrels/day last week, a year-on-year decline of 4.5%, The rapid improvement in the stock levels at Cushing, the Oklahoma delivery point for WTI crude oil futures, has helped keep its discount to Brent close to $10/b. API yesterday reported an increase of 1.4 million barrels, not far from the previous week.
You can access all of our platforms from a single Saxo account.