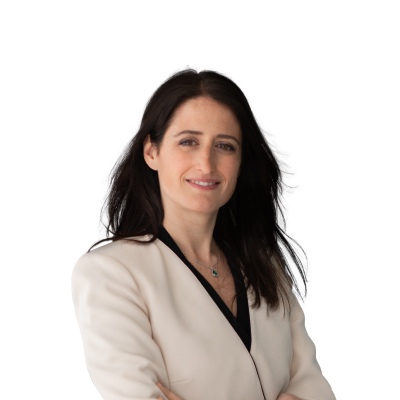 Althea Spinozzi
Althea Spinozzi joined Saxo in 2017, and serves as Fixed Income specialist. Althea produces Fixed Income research and works directly with clients in order to help them select and trade bonds. Because of her background in leveraged debt, she is particularly focused on high yield and corporate bonds with attractive risk and return.
If last week was all about enjoying the Saint Tropez summer on Club 55's beach with Rosé provençal-sipping VIPs, this week's theme was coming back to to your office and girding for the impact of three heavy-hitters: the Bank of Japan, the Federal Reserve, and the Bank of England.

While we remain grateful, at least, for the office's generous air conditioning, Tuesday's BoJ meeting left many observers wondering whether if they should have just ordered another bottle of Rosé and let the party roll, as nothing has changed much compared to last week, and the Fed and BoE do not look likely to rock the boat.

The BoJ decided not to join global central banks in their tightening spree and once again highlighted the fact that the Japanese economy is not correlated to US economic cycles. The central bank also stated that it will do whatever it is necessary, but will most of all simply wait for the economy to generate its target inflation rate of 2%.

The truth is that we are still far away from this target. The BoJ had to revise its inflation forecast to 1.5% for 2019 which tells us that we will see ultra-loose monetary policies for longer and that no major changes are likely until 2020.

What changed at this meeting is that governor Kuroda 'blinked' in the face of high market expectations by saying that the BoJ will now allow 10-year Japanese government bond yields to fluctuate by 20 bps around zero, doubling the previous range. Kuroda claims that the measures should improve dynamics in the Japanese bond market, which ultimately will support an extension of QE, implying that he's going to patiently hold tight and wait for the economy to recover.

This adjustment has already provoked volatility in the Japanese bond market; yesterday saw the 10-year yield drop to 0.5% while today it is trading above 0.1% for the first time in a year, and this measure will for sure put US credits under pressure and might contribute to a faster yield curve inversion in the US.
What does that mean for US Treasuries and USD-denominated bonds in general?

The BoJ decision is extremely important not only for Japan but for the global bond market as a whole as the presence of Japanese real money is important in the US markets, and a change of monetary policy from the BoJ may mean that some of money invested in the US may be looking to return home.

As Japanese monetary policy didn't change much Tuesday, we can expect Japanese real money to continue to flood the US market for longer and particularly to weigh on the longer part of the US yield curve as Japanese pension funds stay heavily invested in longer maturities (as they have to match payouts in the future).

The US market has been one of the favorite international markets for Japanese investors as it satisfies their risk-averse appetite and Treasuries have traditionally been viewed as a safe haven. Something, however, has changed over the past couple of years as Japanese investors have started to partially disinvest from Treasuries, aware that the hawkish policies of the Fed would have provoked these to fall in value.

Japanese money has found better opportunities in US corporate bonds and stocks for the time being, which continue to perform and provide a pickup compared to Treasuries.

While it is good news that real money is turning away from Treasuries as this could aid the steepening of the US yield curve, the bad news is that investors have been selling the shortest part of the curve in order to be able to move to other assets, thus causing an even more pronounced flattening of the US curve.

As we have mentioned many times, although an inversion of the yield curve does not cause a recession it has often preceded them and remains the best indicator for a US recession.

What can we expect from the Fed this afternoon?

In short? The Fed will not say anything new. The market will be scrutinising Jerome Powell's speech for any hint that the Fed might prove willing to make a U-turn and depart from the twice-more-in-2018, four-times-in-2019 hike schedule.

Another interesting factor that will get investors' attention tomorrow is the President Trump's reaction to the meeting. Trump recently commented that "he's not thrilled" about the Fed's decision to hike interest rates and although he soon retracted these comments by saying that he couldn't care less what the Fed says, many are still speculating that the voluble president may well express his displeasure with the Fed is the statement is not to his liking.

Bond markets remain very dependet on monetary policy changes as central banks balance sheets remain large. Although the BoJ's decision is not a game-changer, it will add more pressure to US credits and might cause a faster flattening of the US yield curve.

From now until the end of this year we expect a bear flattener in the US, and we remain positive regarding the US investment grade space.