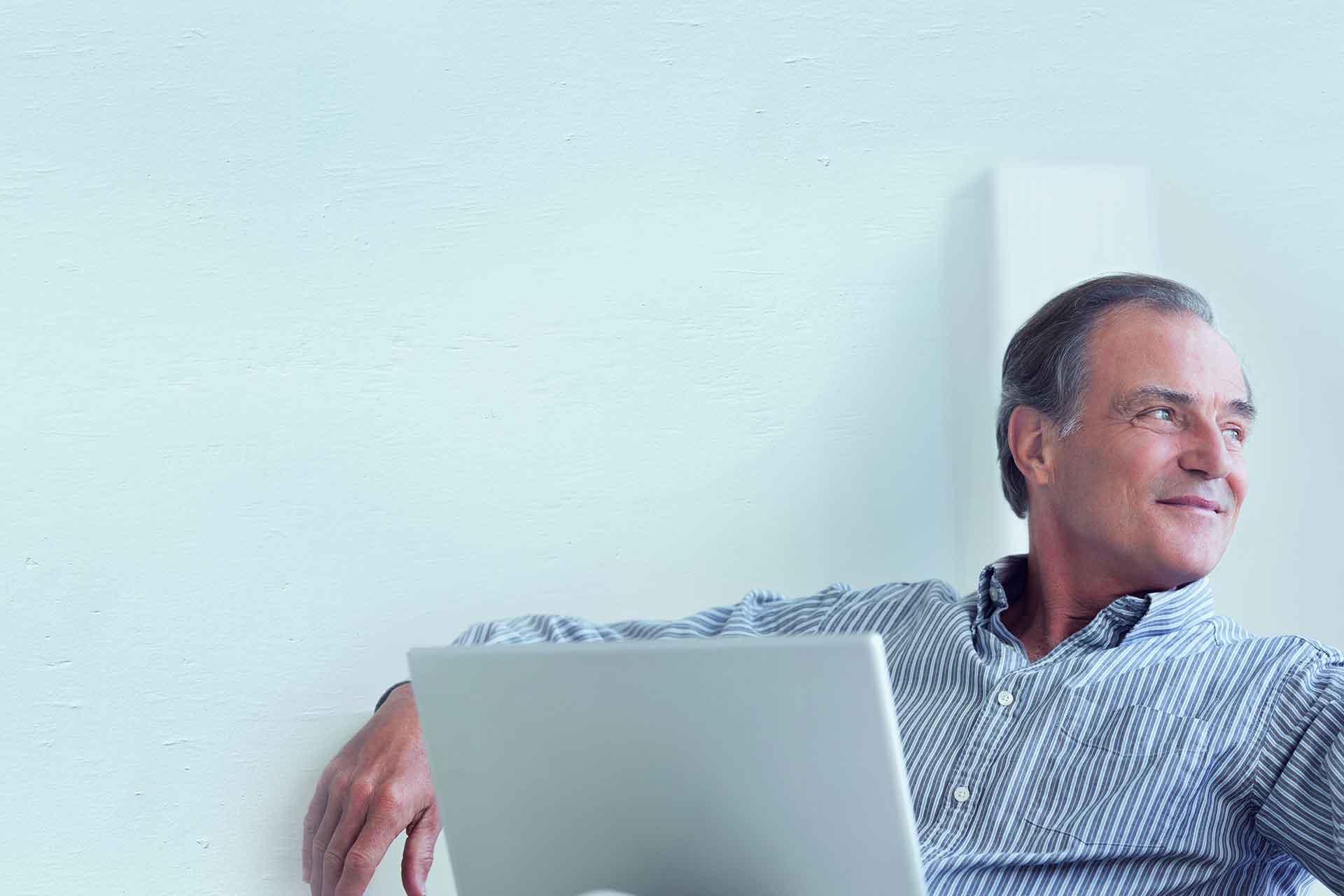 Saxo Morningstar Moat EUR Q4 2022 commentary
| | |
| --- | --- |
| Instruments traded | Stocks |
| Asset classes | Global equities (excluding emerging markets) |
| Investment style | High quality stocks that are priced at a discount to fair value |
| Dividend yield | 1.95% |
| Quarterly return | 1.07% (net of fees) |
| Annualised volatility (since inception) | 23% |
Market overview

Quarter at a glance
Stocks and bonds recovered in a volatile quarter, although most markets remain well below their peaks.
Fears of a global recession have taken centre stage, with corporate earnings showing vulnerabilities.
There are some signs inflation may have peaked, with the year-on-year inflation rate slowing down.
Year at a glance
Stocks and bonds both fell considerably over the year, despite the recovery in the last quarter. On many measures, it was one of the most challenging environments for investors.
Central banks became increasingly serious about bringing down inflation, causing investor sentiment to deteriorate.
The exception of the year was energy-related assets, which had one of its best years on record.
USD strength has been a feature of 2022, rising to its highest levels in two decades at one point in the year.
On a positive note, valuations of stocks and bonds improved meaningfully, sowing the seeds for future returns.
Important perspective
2022 will go down as a very difficult one for investors, following several years of market strength. The S&P 500 lost 18.1 percent for the year, its biggest calendar-year loss since 2008. This came despite stocks and bonds both having a great fourth quarter, making up for the losses generated earlier in the year.
Among the challenges noted were inflation, rising interest rates and geopolitical risk. In the fourth quarter, inflation showed signs of peaking, which may allow central banks to reduce their aggressive interest rate increases. The US Federal Reserve (along with many other central banks) raised interest rates seven times in 2022, but the one in December was smaller than the previous increases (50 basis points), perhaps offering a small sign the worst of inflation is behind us.
Among equities, the sectors that suffered the most throughout the year were: technology, consumer discretionary, and communications services. Value stocks benefited from a revitalised energy sector and a collection of defensive stocks in the healthcare, consumer staples and utilities sectors. In contrast to growth stocks, the year-end left the Morningstar US Value index down just 0.7 percent in 2022. Emerging markets suffered from Russian stocks becoming un-investable, along with weakness in the Chinese market as well as in South Korea. European stocks also suffered amid the Russia-Ukraine war.
While bonds have been a key diversifier for investors during many stock market downturns, that wasn't the case in 2022. Rising interest rates caused bond prices to fall. On many measures, bonds had their worst year in decades, with much of the damage attributed to higher interest rates. That said, the fourth quarter saw a meaningful comeback for bonds, especially at the riskier end, including high yield and emerging-markets bonds.
Portfolio performance (net of fees)
| | |
| --- | --- |
| October | 3.14% |
| November | 5.12% |
| December | -6.78% |
| Since inception (June 2016) | 88% |
Top 10 portfolio holdings (as of 31 December 2022)
| | |
| --- | --- |
| Name | Weight (%) |
| Just Eat Takeaway.com NV | 4.60 |
| Imperial Brands PLC | 4.59 |
| GN Store Nord A/S | 4.17 |
| ABN AMRO Bank NV | 4.08 |
| Grifols SA | 4.05 |
| Hongkong Land Holdings Ltd | 3.99 |
| Compass Minerals International Inc | 3.98 |
| BorgWarner Inc | 3.90 |
| Incyte Corp | 3.78 |
| Bayerische Motoren Werke AG | 3.69 |
Top performers
ABN AMRO Bank NV
ABN AMRO Bank is an international commercial bank established in 1991 and headquartered in Amsterdam, Netherlands. The bank offers a full range of services to retail, private and commercial clients through omnichannel distribution, including advanced mobile applications and internet banking. ABN AMRO's investment banking division offers services in the areas of mergers and acquisitions advisory, corporate advisory, portfolio management, capital structuring and advisory, commercial finance, cash and liquidity management, debt, equity capital markets, acquisition financing, leveraged and management buy-outs, recapitalisation, public-private agreements, senior debt instruments, and equity investments.
Just Eat Takeaway.com NV
Just Eat Takeaway operates an online marketplace that connects restaurants with users in Europe and North America. The company operates mainly as an order-only marketplace, although it also offers last-mile delivery services. The company is the result of the merger of Just Eat Plc and Takeaway.com NV in early 2020. Excluding the US after its recent acquisition of Grubhub, the company's largest geographical presence by revenue is in the UK, Germany, Canada and the Netherlands.
On 3 November, the New York City Council introduced a bill that will exempt food delivery companies from the cap on fees it charges to a restaurant. Restaurants that are willing to pay more for additional services such as advertising, search engine optimisation and credit card processing will be allowed to do so, in which case the final take rate for the food delivery platform could be similar to the one they are charging restaurants in states without a permanent fee cap. Although the timing of implementation of this amendment is uncertain, Just Eat Takeaway, through Grubhub, is impacted the most, given its significant exposure and relative size in the area.
Grifols SA
As a vertically integrated plasma derivative producer, Spain-based Grifols collects plasma and then manufactures and sells plasma-derived products globally. By acquiring Talecris in 2011, Grifols dramatically expanded its plasma-derived product portfolio, and the firm's biopharma business contributed 77 percent of sales in 2021. Grifols also has smaller segments including diagnostics and bio supplies. Diagnostics is roughly 10 percent of revenue (following the Biotest acquisition).
Grifols reported third-quarter revenue growth of 37 percent, benefiting from both the incorporation of the recent Biotest acquisition as well as foreign exchange tailwinds. Grifols is still facing higher costs from donor compensation and labour cost inflation, and Grifols' long inventory holding period means that improvements will take time to become apparent on the income statement. The assumption is that the market is underappreciating Grifols' ability to recover from COVID-19-related headwinds and financial leverage.
Bayerische Motoren Werke AG
In addition to being one of the world's leading premium light-vehicle manufacturers, BMW Group produces BMW motorcycles and provides financial services. Premium light-vehicle brands include BMW, Mini and ultraluxury brand Rolls-Royce. Operations include 31 production facilities in 15 countries, with a sales network reaching over 140 countries. In 2020, worldwide sales volume exceeded 2.3 million automobiles and more than 179,000 motorcycles.


Despite a 1 percent decline in automotive volume from the Ukraine crisis, chip crunch, and China's COVID-19 lockdowns, BMW's consolidated revenue also beat the consensus by 5 percent and jumped 35 percent to EUR 37.2 billion on a 42 percent increase in industrial revenue. Group earnings before tax, excluding special items, were EUR 4.5 billion, up from EUR 3.4 billion last year.
GN Store Nord A/S
GN Store Nord is a Danish company offering medical and audio solutions. The group consists of two businesses: Audio and Hearing. GN Hearing offers hearing aids. GN Audio provides headsets and speakerphones to the enterprise market (contact centres and offices), as well as to the consumer market, and recently acquired SteelSeries in the gaming market. The company has positioned itself as one of the main players in the Unified Communication-enabled headsets market. The firm's premium brands are Resound in hearing and Jabra in headsets.
Worst performers:
RingCentral Inc
RingCentral is a unified communications as a service ( UCaaS) provider. Its software helps users communicate and collaborate via voice, video, and messaging across all device types and all from one platform. RingCentral helps customers modernise and move from legacy on-premises systems to modern, cloud-based systems. Beyond its core RingCentral MVP solution, RingCentral also offers a cloud-based contact centre solution, a standalone video meetings solution and webinars.
Despite being one of the leading providers of UCaaS, RingCentral delivered uneven returns and the intensifying competition observed in the market may limit growth and profitability. The importance of core communication, combined with the firm's leadership position, provides RingCentral with a significant growth opportunity which is to be observed going forward.
Lyft Inc Class A
Lyft is the second-largest ride-sharing service provider in the US, connecting riders and drivers over the Lyft app. Lyft recently entered the Canadian market in an effort to expand its market outside the US. Incorporated in 2013, Lyft offers a variety of rides via private vehicles, including traditional private rides, shared rides and luxury ones. Besides ride-share, Lyft also has entered the bike- and scooter-share market to bring multimodal transportation options to users.


While Lyft's mixed third-quarter results and fourth-quarter guidance were disappointing, there is still strength in the firm's network effect which has driven growth in rider monetisation. In addition, Lyft's latest cost-cutting measures helped with the profitability. The firm is also reducing its marketing expenses and lowering real estate costs by at least 50 percent. Lyft expects these actions to save the firm around USD 350 million. However, there is a lowered revenue growth assumption for this year through 2026 given the ongoing uncertainty regarding the macro environment.
Warner Bros. Discovery Inc
Warner Bros. Discovery is a provider of media and entertainment services intended to create cultural touchstones. The company offers cable networks, filmed entertainment and publishing services, delivering audiences with stories and engaging content from talented storytellers and journalists.
Palantir Technologies Inc
Palantir Technologies provides organisations with solutions to manage large disparate data sets in an attempt to gain insight and drive operational outcomes. Founded in 2003, Palantir released its Gotham software platform in 2008, which focuses on the government intelligence and defence sectors. Palantir expanded into various commercial markets with its Foundry software platform in 2016 with the intent of becoming the data operating system for companies and industries.
Despite the near-term challenges posed by harsh macroeconomic conditions, Palantir has long-term growth potential. There is an expectation that the firm's top line will become more predictable due to a continued diversification of the firm's revenue as commercial sales increase as a percentage of total sales. Shares were hit hard upon the release, down around 7 percent after markets opened. Palantir's customer count grew 66 percent year over year to 337, with commercial customer additions being key in driving that number forward. An expansion of Palantir's commercial customer base is essential for the firm's long-term growth as it lessens the impact of the uncertain timing of government contracts and makes Palantir's top line less volatile.
Credit Suisse Group AG ADR
Established in 1856, Credit Suisse Group is a global financial services firm based in Zurich, Switzerland. The firm operates as an integrated bank through two global divisions: private banking and wealth management, and investment banking. Credit Suisse's client base includes ultra-high-net-worth individuals, large and mid-sized companies, entrepreneurs, institutions, hedge funds, and affluent clients in Switzerland and around the world.
Outlook
It is hard to imagine a more brutal year than 2022, which saw global stocks down by double digits, although the longer-term picture is much more balanced. A key variable that many investors are watching in 2023 is the degree to which corporate earnings are able to remain resilient, or if expectations are too high, which could spell more trouble for the market. That said, a potential burst of optimism is that central banks might be able to pause rate hikes and 'pivot' to lowering rates.
Much of these macro issues are unknowable and it is therefore dangerous to presume a certain pathway. To overcome these temptations, an investor must think probabilistically. The correct question is not 'what is the market going to do next?' but rather 'are assets priced reasonably for the current environment?'
Heading into 2023, bearish sentiment among investors is at the highest it's been since tracking such data started 35 years ago. With a contrarian lens, this could be a positive. However, while the overall valuation landscape has undoubtedly improved, there are many assets which remain around fair value.