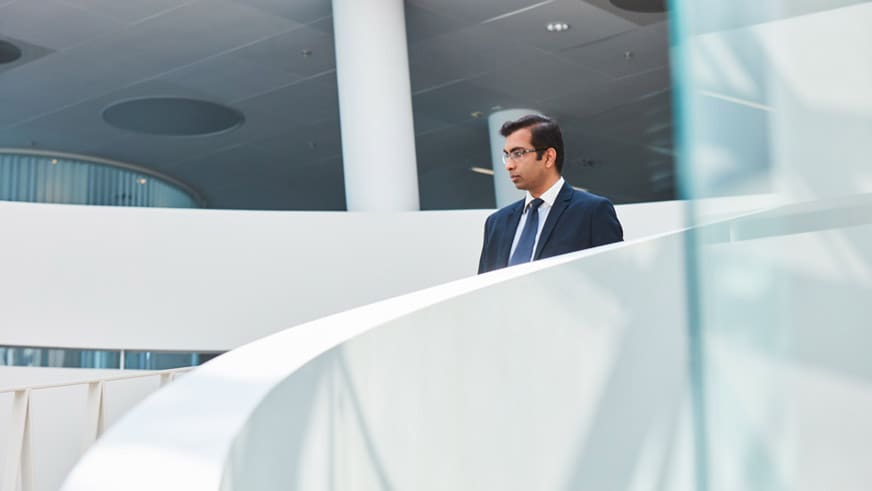 Saxo Markets UK Grows Senior Management Team with COO Appointment
Peter Morris brings 40 years' experience as the business expands in the UK market
Saxo Bank, the leading fintech specialist focused on multi-asset trading and investment, today announces that financial services industry veteran, Peter Morris, has been appointed as the new Chief Operating Officer and board member of its subsidiary, Saxo Markets UK Limited, effective immediately.

Peter has over 40 years' experience across financial institutions and established financial technology companies working for leading financial services firms and institutions, including Cognizant, Broadridge Financial Solutions, Smartstream Systems, BGC/Cantor Fitzgerald, Commerzbank, Nomura and Lehman Brothers. He brings significant expertise managing operations across finance, IT, risk management, legal and compliance at a time when Saxo Markets UK continues to expand its offering amid exceptional growth in the investment and trading space.

Charles White-Thomson, CEO of Saxo Markets UK, commented: "Peter's depth and breadth of expertise across the trading and technology landscape will be a huge asset to the firm at a time of great growth potential for the industry which will undoubtedly bring more opportunities for differentiation through technology, strong operational foundations and risk management. We are delighted to have him on board."

Commenting on his appointment, Morris, said: "Saxo has always placed a strong emphasis on operational robustness, and this is evidenced in the fact that its retail clients have long benefited from institutional-like experience. I am excited to help the firm continue to lead on operational resilience as the sector grows in both size and complexity."

Peter will be based in London and report to Charles White-Thomson, CEO of Saxo Markets UK. His appointment follows the recent announcement that seasoned industry figures Nicholas Wilcock and Michael Ridley have joined Saxo Markets UK's board as Non-Executive Directors.
Saxo Markets UK is a licensed subsidiary of Saxo Bank, a leading Fintech specialist that connects people to investment opportunities in global capital markets. Saxo Markets has operated in London since 2006 and is a provider of multi-asset trading and investment, Saxo's vision is to enable people to fulfil their financial aspirations and make an impact.
Founded in Copenhagen in 1992, Saxo was one of the first financial institutions to develop online trading platforms that offer everyday investors the same tools and market access as professional traders, large institutions, and fund managers. As the most innovative and best choice for clients, Saxo offers broad access to global capital markets across asset classes, where they can trade more than 40,000 instruments in over 20 languages from one single margin account. The Saxo Bank Group also powers more than 120 financial institutions as partners by boosting the investment experience they can offer their clients via its open banking technology. Whether it's through their investments or the outcome of their investments, Saxo gives clients and partners the tools, platforms and knowledge to make an impact.
The Saxo Bank Group holds four banking licenses and is well regulated globally. With client assets totaling more than 45 billion Euros, Saxo is a global company with local presence, employing more than 2,100 people in financial centres across the world, including London, Singapore, Amsterdam, Zurich, Dubai, Shanghai, Hong Kong and Tokyo.
For more information, please visit:
https://www.home.saxo/en-gb