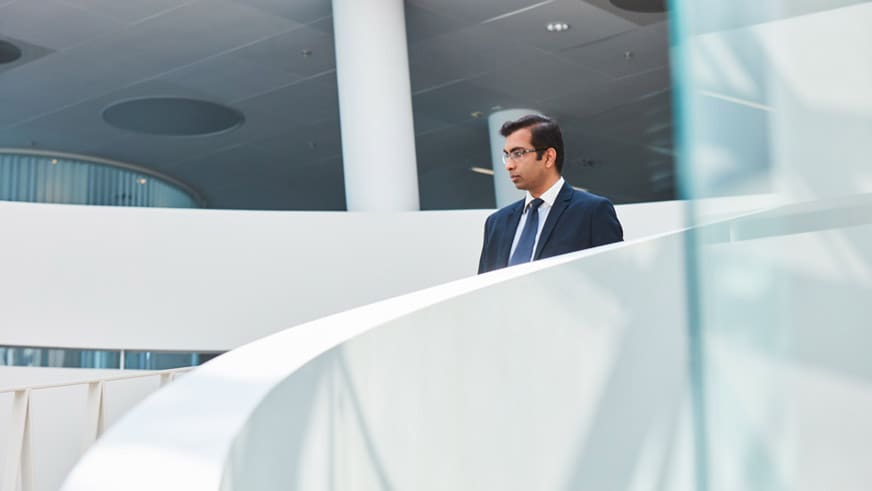 Saxo launches free real-world investment simulator SaxoScenarios
Educational platform allows users to construct portfolios tracked against real life volatility
Saxo Markets UK, the leading fintech specialist focused on multi-asset trading and investment, has announced the launch of a gamified investment experience, SaxoScenarios, designed to simulate a portfolio and its performance against historic market events to teach users about the importance of diversification and risk management.
The SaxoScenarios launch is part of Saxo Markets UK's initiative to educate investors using its platform to promote greater awareness of market risks. The simulated platform is free to use and offers several features designed to give users a realistic experience of market volatility and its impact on portfolios, as well as offering detailed information on how to manage and mitigate these risks.
Users track their customised portfolios in real time against historic market volatility scenarios including the Covid-19 crisis or the US-China trade war, and then compare their performance against the MSCI World Index and other users over the same period. Key features of SaxoScenarios include:
Starting portfolios aligned to users' interests and values, including: the Globalist, who is invested in companies with global operations; the World Traveller, a portfolio weighted heavily in travel and transportation; and the Eco Warrior, for those who are invested in green technologies.
The simulated platform includes a newsfeed, displaying breaking news highlighting key market events from the simulated period chosen by the user.
Users can rebalance their mock investment portfolio throughout the simulation, allocating across a range of asset classes, including equities, bonds, commodities and crypto.
Throughout the simulation, users are offered advice and information through an education panel, offering explanations on key investment concepts such as systematic risk, haven assets, green investing and more.
Charlie White-Thomson, CEO of Saxo Markets UK, commented: "In volatile markets, understanding the importance of portfolio diversification and risk management is important, which is why we have launched SaxoScenarios – a tool for investors wanting to educate themselves about markets and how to manage potential downside risks in their portfolio. We have created a fun and engaging educational platform which carries an important message, yet gives users a chance to win prizes based on performance while learning lessons that they can apply to real life portfolios."
The best performing portfolios can win prizes, including £250 into a Saxo trading account, Financial Times or The Wall Street Journal subscriptions, Fortnum & Mason hampers and Amazon vouchers.
Saxo Markets UK is a licensed subsidiary of Saxo Bank, a leading Fintech specialist that connects people to investment opportunities in global capital markets. Saxo Markets has operated in London since 2006 and is a provider of multi-asset trading and investment, Saxo's vision is to enable people to fulfil their financial aspirations and make an impact.
Founded in Copenhagen in 1992, Saxo was one of the first financial institutions to develop online trading platforms that offer everyday investors the same tools and market access as professional traders, large institutions, and fund managers. As the most innovative and best choice for clients, Saxo offers broad access to global capital markets across asset classes, where they can trade more than 40,000 instruments in over 20 languages from one single margin account. The Saxo Bank Group also powers more than 120 financial institutions as partners by boosting the investment experience they can offer their clients via its open banking technology. Whether it's through their investments or the outcome of their investments, Saxo gives clients and partners the tools, platforms and knowledge to make an impact.
The Saxo Bank Group holds four banking licenses and is well regulated globally. With client assets totaling more than 45 billion Euros, Saxo is a global company with local presence, employing more than 2,100 people in financial centres across the world, including London, Singapore, Amsterdam, Zurich, Dubai, Shanghai, Hong Kong and Tokyo.
For more information, please visit:
https://www.home.saxo/en-gb