Staying disciplined with technical analysis
Support and resistance. Triangles, channels and Fibonacci numbers. If you're new to trading, you may have heard these terms and wondered what is technical analysis, and how can it help you become a better trader.
To succeed in trading you'll need training, discipline and a plan that will help you reach your goals. Analysing the markets is an important part of that plan, and for many traders, technical analysis is the most efficient way to crunch the data. By charting price movements you can learn to identify patterns that may help you gain insight into where prices may be headed next. Technical analysis gives many traders a clear rationale for taking a trade, which helps them to stay disciplined and follow their plan.
Aim for trading consistency
Successful traders have a trading plan in mind every day. They know when to make their move, and when not to. Above all, traders must strive for consistency and follow their strategy. Technical analysis simply gives traders a set of rules and guidelines to follow. For example, if prices for your favourite instrument have reached a support level where, in the past, buyers have come in then your rule may be to buy at that level. By following these types of rules, it will be easier for you to achieve consistency.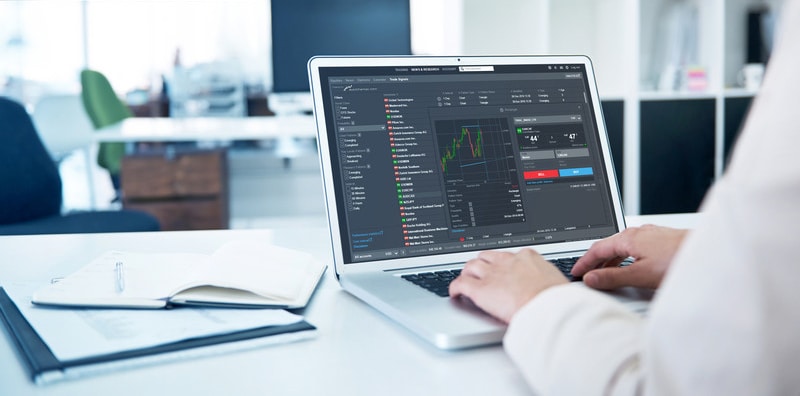 Experienced traders often say that trading is 10% mechanical and 90% mental. As a beginner trader you will need to learn your trading tools for the mechanics, but it's even more important to learn to trade within your personal comfort zone. That means trading within your financial resources and finding a strategy that doesn't require you to risk more capital than you're comfortable with.
Drawdowns are inevitable in trading and as part of your trading plan you will need to adopt some rules to help you avoid losses that are too large compared to your investment size. You may want to consider risking just 1% of your capital on a position (for example, if your account is $10,000, take a position for $100). That will help you to stay active in the market and develop your skill set further; when you achieve consistent positive results, you'll be able to take bigger positions.
Time for technical analysis
Traders need to ensure they are fully prepared before placing a trade. Traditionally, that has meant charting by hand but software can now do a lot of the leg work for you, making technical analysis easier, even to the extent of automatically generating trading signals. For new traders, that means being able to spend less time learning technical analysis and more time focusing on your trading discipline.
IMPORTANT INFORMATION
Please be reminded that you alone are responsible for your trading - both gains and losses. There is a very high degree of risk involved in trading. You should be aware of such risks and familiarise yourself in regard to these and seek independent advice relating to trading where necessary. This notice is not designed to explain all the risks or how such risks relate to your personal circumstances.
The technical analysis, like any and all indicators, strategies, columns, articles and all other features, accessible through this platform (including those from Autochartist), is for information purposes only and should not be construed as investment advice. Technical analysis is obtained from sources believed to be reliable, but Saxo Capital Markets UK Limited does not guarantee its completeness, accuracy, or any results from the use of the information.
Your use of this technical analysis tool, as with your use of any and all mentioned indicators, strategies, columns, articles and all other features, is entirely at your own risk and it is your own responsibility to evaluate the accuracy, completeness and suitability of the information. You should assess the risks of any trade with a financial adviser and make your own independent decisions regarding any tradable products which may be the subject matter of the technical analysis or any of the said indicators, strategies, columns, articles and all other features.
Please also be advised that if any of the said technical analysis (or any of the said indicators, strategies, columns, articles and other features accessible on/through this platform is found to be advisory or a recommendation, the content is in any event provided with the intention of being for general circulation and availability only. As such it is not intended to and does not form part of any offer or recommendation directed, at you specifically, or have any regard to your investment objectives, financial situation or needs of yourself or any other specific person. Before committing to a trade or investment please seek advice from a financial or other professional adviser regarding the suitability of the product for you and (where available) read the relevant product description documents, including the risk disclosures. If you do not wish to seek such financial advice, please consider carefully whether the product is suitable for you as you alone remain responsible for your trading gains and losses.