Market Quick Take - September 4, 2020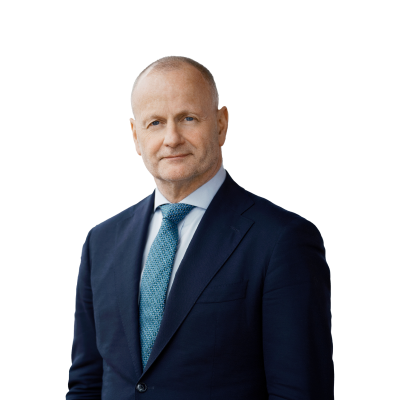 Steen Jakobsen
Chief Investment Officer
Summary: US equities suffered their worst session since June in an ugly all-day slide that was indiscriminate but worst in percentage terms for the mega-cap US stocks that were bid so aggressively on the way up. The ugly action points to a fragile market and volatility may persist here as traders adjust. Disappointing for Europe, the hopeful session yesterday stumbled badly just as many European indices were pulling close to new cycle highs.
---
What is our trading focus?
S&P 500 Index (US500.I)

and NASDAQ 100 Index (USNAS100.I) – the ugly sell-off in the US equity market was across the board as leading high-flyers like Apple and Tesla were pummeled badly, leading to a more than 5% drop in the Nasdaq 100, while the broader S&P 500 Index dropped a bit over 3%. There was no precipitating headline to trigger the selling, which may have been the result of self-feeding selling frenzy as options market makers in index ETFs and single stocks unwound delta hedges on calls they have sold to speculators in recent days and weeks. Those instruments offering weekly options expire today. We wrote an equity research note before the US market opened called

Skewed options market causes huge moves in US tech stocks

which explains some of the dynamics that were likely in play in yesterday's session. This morning the Nasdaq 100 futures are struggling to muster a rebound down almost 1% from yesterday's close.



STOXX 50 Index (EU50.I)

– European equities were doing their best yesterday to break free of the range resistance that has cast a shadow over the markets on the continent for months now, with the DAX even briefly managing to post a new post-COVID lockdown high, but sentiment turned badly ahead of the US session and dragged European indices back into the range – for the STOXX 50, yesterday closed right on the 200-day moving average just above 3,300.



EURUSD

– the EURUSD sell-off was gathered up just below 1.1800, keeping the more interesting support levels much lower and for now underlining the pattern in recent weeks of "higher lows" in which each sell-off has proven modest. This pattern is only broken if the pair works into the 1.1750 area and lower – the bigger downside trigger for a reassessment of the tactical view is 1.1700 and the structural support is all the way down just below 1.1500.



Spot Gold (XAUUSD) & Spot Silver (XAGUSD)

- Gold continues to bounce along the trendline from the March low with the biggest stock market correction since June having a limited impact in terms of support. Potentially due to the risk of gold becoming a source of liquidity should yesterday's weakness continue today following the US job report. The dollar which took us down here earlier in the week has stabilised above €1.18 as per the comment above. A prolonged period of consolidation may leave the yellow metal exposed to a deeper correction with focus on trendline support at $1922/oz followed by $1900/oz. Silver which has underperformed gold is looking for support at $26/oz.



WTI Crude Oil (OILUSOCT20) & Brent Crude Oil (OILUKNOV20)

-

are both heading for their worst week since June. The much-needed correction following months of stale trading has been led by dollar strength, stock market weakness and a faltering Covid rebound in global fuel demand. Not helped by the fact that the US Labor Day holiday on Monday signals the beginning of the low demand period. The next levels in terms of support are the July lows at $38.75/b on WTI and $41.40/b on Brent.



AUDUSD –

in general, yesterday's action revealed once again that FX shows little beta to the gyrations in equity markets – perhaps in part because other asset classes like bonds and credit were also fairly indifferent to yesterday's frenzied action in stocks – a seeming self-contained bubble for the moment driven by market flow dynamics and liquidity rather than fundamental inputs or shifts in the outlook. Still, AUDUSD did sell-off as risk sentiment headed south and is soon bumping up against important downside levels that need to hold if the bullish case is to hold. A move below 0.7250-25 would begin to suggest the risk of further downside consolidation for the pair and a strong US dollar in general.



DocuSign (DOCU:xnas)

- the maker of an electronic agreement platform that has thrived during the COVID-19 pandemic reported Q2 earnings after the US market close. Shares were already under pressure ahead of the earnings release due to the general sell-off in US equities down 9% but lost another 9% in extended trading. This was despite Q2 revenue beating estimates by 10% and Q2 billings beat estimates by 20% and lifted fiscal year guidance. If there is a rebound in equities today DocuSign could be one of the stocks at the center of action.
What is going on?
US Weekly Initial Jobless Claims and US August ISM Services index -

the weekly US initial claims data showed a drop to 881k new claims, which was far better than the 950k expected and the 1M last week, but some questioned how much the claims number was affected by new seasonal adjustments, because on a non-adjusted basis, claims actually rose slightly at a time of year with no notable pattern in changes from week to week. The ISM Services for August suggested the improvement in the economy is slightly slower than in July with a reading of 56.9, in line with expectations and versus 58.1 in July. The Employment sub-index of that survey is still below 50 – at 47.9, though this is the highest reading since before the COVID-19 outbreak in the US.



The Bloomberg Commodity Index

is heading for its first albeit small weekly loss in seven weeks after risk sentiment took a knock from the stronger dollar and stock market wobble. Biggest losses seen in energy and precious metal sectors while the grains index jumped to its highest since April with soybeans reaching a 27-month high on strong Chinese demand. Soft commodities were mixed with sugar down and coffee up.
What we are watching next?
How the market behaves after yesterday's shock

– we have already seen that this is a very different equity market from prior cycles as the VIX index, for example, was its highest ever level by far as US markets were posting record tops recently. We have seen previous sharp sell-off episodes since this spring that were quickly brushed off in just days, but the action could remind traders of the risks as well as the rewards in this very frothy markets and volatility will likely stay high nearest term regardless of market direction – as some participants try to re-engage in past strategies as every dip since late March has been so aggressively bought, while others lighten up on exposure due to the expansion in trading ranges.



ECB Meeting next week

– to what degree does the ECB believe it can engineer a higher level of inflation and what will have on offer at next week's meeting on Thursday. More QE is very likely, while rate cuts are not an option at the current policy rate. Something new and more forceful to encourage the flow of credit may need to be forthcoming to impress the market, and in the background, the real key is the pace of fiscal stimulus, which will likely need to pick up further to avoid a deflationary dynamic in Europe, particularly if the EUR continues rising.
Economic Calendar Highlights for today (times GMT)
0925 – ECB's Villeroy to Speak

1230 – US Aug. Change in Nonfarm Payrolls

1230 – US Aug. Unemployment Rate

1230 – US Aug. Average Hourly Earnings

1230 – Canada Aug. Net Change in Employment / Unemployment Rate

1400 – Canada Aug. Ivey PMI
Follow SaxoStrats on the daily Saxo Markets Call on your favorite podcast app:
You can access both of our platforms from a single Saxo account.