Earnings Watch, signs from Delivery Hero, Philips, and PetroChina
Equities
ContentHub.Articles.MinutesToRead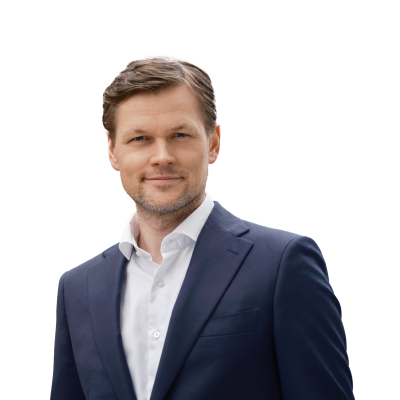 Peter Garnry
Head of Equity Strategy
Summary: Consensus is expecting earnings in S&P 500 to decline in Q4 compared to Q3 and thus showing broad-based margin compression. This combined with rising interest rates are the key two dynamics pressuring equities and will act as headwinds in 2022. Higher revenue growth from inflation and lower investment levels have the potential to offset most of the pressures on equity values. In other words, it is going to be an interesting earnings season that will have far reaching consequences for equity positioning over the coming quarters. We also go through recent statements from Delivery Hero, Philips, and PetroChina which offer insights into the underlying dynamics in the global economy and equity markets.
---
Margin pressure will show up in Q4
The margin pressure was evident among European companies and US technology stocks while the broader US equity market (S&P 500) had unchanged profit margins in Q3. However, consensus estimate is looking at 21.7% earnings growth for the S&P 500 which will equal Q4 EPS of $46.32 down from $50.68 or -8.6% from Q3. As we expect revenue to continue higher margin pressure will be broad-based and the question is how stocks will respond. Rising interest rates are currently pressuring equity valuation through the discount rate and if operating margins come under pressure then you have two powerful effects fighting equities. Companies can then defend valuations by increasing their revenue growth or lowering their capital expenditures. While revenue growth will likely surprise due to underlying inflation helping equities, companies will most likely also cut down on investments which we are already seeing signs of.
For growth companies in software the main input costs are people and the latest hourly earnings are close to 5% y/y in the US and we suspect that labour costs for programmers are rising faster. This can make it more difficult for technology companies to increase their margins. Making things a bit more troublesome many technology companies have seen their share prices go down and thus share-based compensation has gone down dramatically for many R&D workers in those companies. They could easily ask for more cash compensation to offset the decline which companies, given the tight labour market in the US, probably would have to accept.
Delivery Hero wants to avoid a 'DocuSign moment'
The fast-growing European food delivery company Delivery Hero with its biggest business activity in Asia and the Middle East announced yesterday that it expects to reach break-even in Q4 this year. However, we have heard this song from many other growth companies over the years such as Uber without never materializing or at least much slower than communicated. We believe the same will for Delivery Hero as cash flows from operations actually deteriorated in the first half of 2021 and competition is fierce on food delivery. If Delivery Hero breaks even it will likely be on some version of an adjusted EBITDA which it not really the key metric that matters for valuation. The key metric is the net operating profit after taxes (NOPAT) and the incremental investments needed to drive revenue growth.
We believe Delivery Hero is signaling a path to break-even by end of this year because the heat is going up for unprofitable growth companies. DocuSign showed in December that it means when you miss against Wall Street's expectations for higher operating margins. DocuSign was punished massively by investors and many growth companies now that with rising interest rates profitability must be prioritized.
Philips shows the headache in 2022
The Dutch industrial company Philips has unpleasant news for investors today reporting preliminary Q4 revenue of €4.9bn vs est. €5.2bn due to semiconductor shortage and various product recalls. The company also said that port congestions are not making it easier to projects and products. Philips' woes are a peek into 2022 for many companies in which global supply constraints will act as a drag on revenue growth while potentially impacting operating margins. If these forces are then combined with higher interest rates then these companies could really see their equity value drop hard. Philips shares are down 14% today and down 42% since the recent peak in April 2021.
PetroChina shows why ESG consciousness could be a drag on returns
China's largest integrated oil & gas company PetroChina announced this morning that preliminary FY21 net income will be somewhere around CNY 126bn compared to consensus at CNY 94.5bn. This suggests that the market is still severely underestimating the earnings power of energy companies. With an unfolding energy crisis due to seven years of underinvestment in oil and gas, ESG mandates constraining financing in this sector, and the green transformation (higher carbon emission prices), energy companies will deliver strong results and returns for shareholders. We estimate the long-term expected return for global energy companies to be around 9-10% and be a source of alpha over the next 10 years. Even if an investor is ESG conscious can energy stocks really be ignored in the age of inflation and higher energy prices?
Quarterly Outlook Q1 2022
---
---
---
---
---
---
---
---
---
You can access both of our platforms from a single Saxo account.