Macro Dragon: Welcome to WK # 24...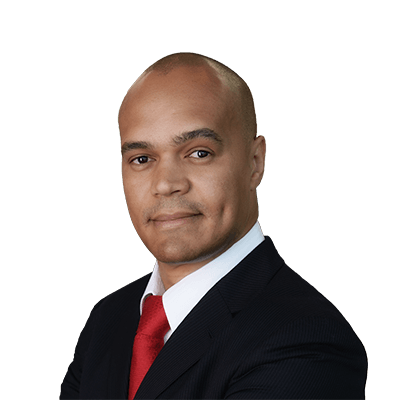 Kay Van-Petersen
Global Macro Strategist
Summary: Macro Dragon = Cross-Asset Daily Views that could cover anything from tactical positioning, to long-term thematic investments, key events & inflection points in the markets, all with the objective of consistent wealth creation overtime.

---
(These are solely the views & opinions of KVP, & do not constitute any trade or investment recommendations. By the time you synthesize this, things may have changed.)
Macro Dragon: Welcome to WK # 24...
Top of Mind…
Happy Monday Folks & Welcome to WK # 24…
What kind of week are you trying to have?
What is your legacy going to be this wk? You gonna hit the world outside for some "thriving" walks, hills, forests, swims or runs, or are you going to be "surviving" through Netflix, watching other people's stories?
Are you gonna do the heavy lifting for your own due diligence & research (post inspiration from the Dragon & SaxoStrats squad), or just keep "busy" with reading line after line of news & "research"? Are you going to make time to think for yourself or let things be dictated to what you should do?
Are you gonna go through the charts & the technicals, to enhance your trade set-ups or just wing it, keep you stops & targets in you "head"?
Either way, you are going to get a better or worse this wk in your craft & life…
…it is going to be an interesting wk, and like any other wk full of limitless upside & downside opportunities… stick to the process & systems in place, there is no belief, like self-belief…
As we flagged last wk & had previously highlighted

in our May Macro Dragon's monthly high probability exercise,

for one to

expect more fiscal stimulus & monetary stimulus in the quarters to years ahead… i.e. we are not done, with central bank & government debt balance sheet expansions…
…

and that's exactly what we got in Europe last week with the ECB & the fiscal leap up in Germany (38% of GDP) – imagine where Germany is 6-12-18m from now, vs the rest of its European peers…
Themes &

Economic data:

This week a lot more light that the previous two… its likely going to focus around FOMC, with perhaps expectations raised given ECB last wk. There is a bit of an inflation theme across the board with the US & CH figures there due, OPEC could be interesting

(albeit the shenanigans there are unchanged).
The same themes will continue, dislocation between underlying economy, coupled with liquidity from MP & FP & asset prices flying to the moon. US / CH relations, will we escalate, cool off or be on ice this week? And of course, will the social instability in the US (Yes, yes… which we also flagged many times) continue to play out… whilst its unlikely to have a big effect on risk-assets unless it explodes further in places like NY, SF… its going to become a central issue into the elections… & one that Trump is not geared to play well… so watch out for that trade deal breakout scenario that we have been on about… only upside for Trump & he would get the narrative back on his side.
And of course, continued USD weakness, the potential tailwinds for EM assets here & risk assets in general. And the fact that currently, it seems that only a phase one deal breakdown can significantly turn the USD around.
The Dragon is still in the Technicals over Fundamentals camp… as the latter does not matter until it does & that could take 6wks, 6m or even 1-3yrs…
Holidays:

AU out on Mon holiday
US:

JOLTS, Inflation, FOMC, PPI, Jobless Claims, UoM sentiment
CH:

Inflation, PPI, Money supply, New Loans, Trade Balance
EZ:

German IP, EZ IP, GDP
JP:

Bank Lending, Current Account, GDP, Avg. Cash Erns, PPI
UK:

GDP, Construction Output, Trade Balance, IP
AU:

Nab Biz. Conf., Westpac Cons. Sentiment, MI Inflation Expectations
NZ:

ANZ Biz Confidence, Mfg. Sales, Biz Mfg. Index, FPI
CA:

Housing Starts, Corporate Profits Q/Q, Capacity Utilization Rate
Other

: Looks like we should have OPEC meetings on Tue
Some Recent Stand-Outs From the Sensational #SaxoStrats Squad

…
-
Start-End = Gratitude+Integrity+Vision. Create Luck. Process > Outcome. Sizing > Idea.


Namaste,

KVP
You can access both of our platforms from a single Saxo account.