Crypto Update: Rising in the East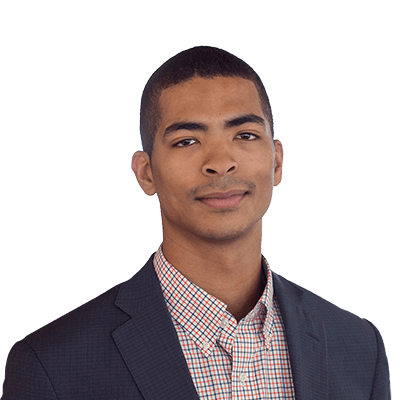 Jacob Pouncey
Cryptocurrency analyst, Saxo Bank
This week the entire crypto market cap rose 4% to over $340 billion. Ethereum outperformed the market rising 6.5% over the week. Meanwhile, Bitcoin traded 1% higher, with its market cap sitting at $130 billion, or 38% of the total crypto market cap.

Bitcoin trading volumes have remained flat while Ethereum's have increased over the last three months.
China warming up to cryptos again

President Xi Jinping of China recently stated that blockchain is part of a new revolution in technology. Additionally, China Central Television aired a segment where they stated that blockchain is ten times more valuable than the internet and informed the audience on blockchain technology and the risks associated. The Ministry of Industry and Technology, meanwhile, began releasing cryptocurrency ratings this month and plans to produce more, all while cryptocurrency trading has been banned in China since last year. It seems that the rhetoric coming from China has always been pro-blockchain, but now it is becoming more pro-cryptocurrency. China at one point dominated global trading volume; Beijing lifting its ban on trading by the end of 2019 is a highly underrated event as the market has become desensitised to news from China since the ban.

Coinbase expanding to Japan

Coinbase announced that it will expand to the Japanese market. The company hired former Morgan Stanley Japan banker Nao Kitazawa as CEO of its new office. This is the latest move by companies looking to expand to the Japanese market (SBI also recently launched its exchange in the country). Additionally, GMO technologies and Yahoo Japan are looking to open exchanges in Japan. Japan is arguably the most crowded digital exchange market and it will be difficult for Coinbase to expand to Japanese retail investors due to its limited asset offerings compared to competitors. Perhaps a more institutional clientele will suit Coinbase better in the Japanese market.

Endowments are beginning to invest
US university endowments are starting to invest in cryptocurrencies through hedge funds. John Lore, the founder of Capital Fund Law Group, stated that some of his university clients are investing in cryptocurrencies for strategic reasons. This highlights the further maturation of universities' relationship with blockchain tech and the beginning wave of institutional money flowing into the space, but do not expect pension funds to invest until there is more regulatory certainty and, most likely, a digital asset ETF.
You can access both of our platforms from a single Saxo account.