Buy AquaVenture as water scarcity issues swell
Strategic Trade / Buy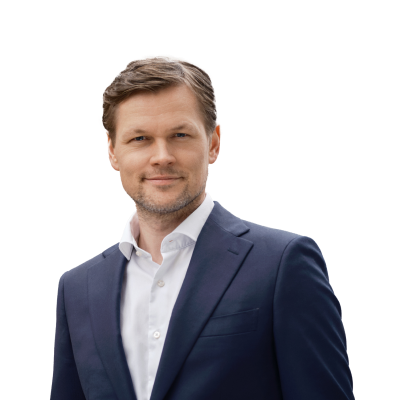 Peter Garnry
Head of Equity Strategy
Instrument: WAAS:xnys
Price Target: 26.00
Market Price: 13.24

Background:
Water scarcity is a growing problem in the world as more and more regions lack fresh water. According to the World Economic Forum, this will prove one of the world's largest problems over the coming decades; 700 million people have no access to water and the number is expected to explode to 1.8 billion in only 10 years.
Recently, Cape Town experienced a potential catastrophic water crisis with a Day Zero event previously projected for mid-April when 4 million homes would lose access to water supply. This projection has now been moved forward to mid-July, but the overall problem remains.
The imbalance between supply and demand is expected to get worse over time due to population growth, urbanisation, industrialisation, depletion of groundwater sources, and inefficient water infrastructure.
Water infrastructure is one of SaxoStrats' big themes for the future when we travel around the world talking to clients. The problem for the investor is that investing in water infrastructure is difficult to do in the form of a pure bet... there are several ETF options with the one from Guggenheim being the largest. The problem is that investors often get access to water utilities running on old technology or industrial companies with some water technology exposure.

Water supply is highly regulated as it's perceived as a public good often with a fixed price. In theory it should show very little correlation to economic or market fluctuations, but all of the ETFs tracking water infrastructure have high correlations to the general equity market making water investments mostly an overall equity market play.
Within water infrastructure, desalination technology has the most potential to solve global water scarcity as the technology can tap into the oceans to provide fresh water for the growing population. Desalination is used the most in Saudi Arabia, United States, UAE, Spain, and Kuwait. Most of the current capacity is run in old plants with old technology and is fragmented across many providers.
Recently Israel has had success cutting the cost of desalination with their newest plant (called Sorek), which supplies almost 20 % percent of Israel's water consumption. The plant is the biggest in the world and uses reverse osmosis technology. The RO membrane processes use semipermeable membranes and applied pressure (on the membrane feed side) to preferentially induce water permeation through the membrane while rejecting salts. Reverse osmosis plant membrane systems typically use less energy than thermal desalination processes.
The Sorek plant has been able to cut costs down to $0.58 per cubic metre of water, which is equivalent to one person's consumption in Israel per week.
The most pure play on desalination technology in public markets is AquaVenture which gets 48% of its revenues from operating desalination plants through its Seven Seas Water (SSW) subsidiary, often acquiring old desalination plants and upgrading them to newer technology so as to reduce the cost of producing fresh water.
SSW has long-term contracts ranging from 10-20 years with local authorities in the regions they operate. SSW operates desalination plants mostly in the Caribbean and South America (Peru and Chile), but also has one operation in Saudi Arabia. The remaining revenue comes from the Quench subsidiary which provides bottleless filtered water coolers and other products that use filtered water as an input – such as ice machines, sparkling water dispensers, and coffee brewers – to customers across the US.
Revenue was $121 million in FY2017 and EBITDA was $23.4 million translating into an attractive EBITDA margin of 19.3%. American Water Works, which is the largest US water utility, has an EBITDA margin at around 50.6% so there is upside potential from economic scale and improvements in desalination technology.
While American Water Works grew revenue by 1.7 % in 2017, AquaVenture grew its revenue by 8.4%. We forecast that the growth rate in desalination will be much higher than in traditional water utilities (using traditional groundwater resources) over the coming decades as scarce water will only be resolved through tapping into our ocean.
Parameters:
Entry: limit buy in the 12-14.50 range.
Stop: the stop is set at 10.50 which would reflect a breakout to the downside and thus a potential new scenario.
Target: the target is set to 26.00 which would the all-time-high from December 2016. For really long-term investors in AquaVenture, an open-ended target may be more prudent.
Time Horizon: the time horizon is expected to be long (over a year) unless equity markets decline taking risky small caps like AquaVenture down with them.

AquaVenture shares are down 26% since the IPO in October 2016 giving the company a market value of $353 million.
AquaVenture is valued at around 20.5 on EV/EBITDA which is a hefty 50% premium to the S&P 500. On the other hand, this stock is the best, most direct play on a technology that is likely going to be critical over the coming decades.
In our view this premium reflects this opportunity and should not scare away long-term investors.
The net debt/EBITDA ratio is 2.8x which is highly but not critical. The biggest long-term issue is that the EBITDA-capex/interest expense ratio is only 0.7, indicating that AquaVenture is not covering its interest expense after capital expenditures. However, the EBITDA to interest expense ratio is 2.5 so the company could easily service its debt by reducing investments.
Another strategy is to keep investing and raise either equity or debt capital. One signal that the credit situation is stable is that the average debt financing rate is around 4.5% which is acceptable given the business risk and the size of the company.
Finally the correlation to S&P 500 has been 0.1 which indicates that we have found a water technology company that is less dependent on what goes on in financial markets.
Another important player in the desalination industry is Evoqua Water Technologies (AQUA:xnys) but this company develops many different water technology products and is not a pure play on desalination.
Management And Risk Description:
With the stock down 26% since the IPO and rather small market capitalisation of $353m this idea is obviously high-risk. The good news is that the credit situation looks good, the company's top line is growing, and the company is profitable.
Most importantly the technology will see high demand going forward.
The biggest risk to AquaVenture is its size which means that it may lose out over time to bigger players in the water infrastructure industry. If the growth story does not stay intact, investors will drastically reduce its premium valuation over S&P 500. Another big risk is changes to contracts from local authorities lowering the price paid for water to AquaVenture.
You can access both of our platforms from a single Saxo account.