BTPs set for a bearish break
Strategic Trade / Sell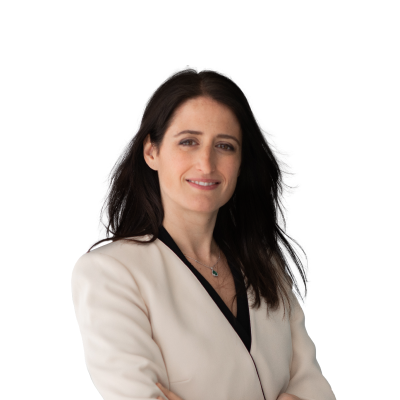 Althea Spinozzi
Senior Fixed Income Strategist
Instrument: FBTPZ8
Price Target: 114.0
Market Price: 121.2

Background:
[
Editor's note: this Trade View was co-authored with Saxo Bank technical analyst Kim Cramer Larsson
.]
Since the populist Five Star/Lega coalition took power in Italy, the country's standing within the European Union has grown less clear. What
is
clear, however, is that the new government is looking to implement expensive domestic policies which will increase the deficit of an already over-leveraged country. Italy's debt-to-GDP ratio stands at 131%, second only to Greece in Europe; Brussels wants it to contain the deficit and while Italy's minister of Economy and Finances Giovanni Tria is trying to do so by looking not to exceed 1.5% in deficit, his stance is finding opposition from other politicians which argue that it is necessary to go over the 3% deficit limit imposed by the EU in order to implement new policies and to invest in infrastructure.
Concerns are also arising regarding Rome's intentions to remain in the EU. This comes on the back of reports that Italian politicians have been seeking support in the form of sovereign debt from countries outside the EU, most notably the US and Russia.
This might be a signal that Italy is preparing for a referendum.
We believe that political risk will remain high, especially during the months of September and October when Italy is due to present the 2019 budget. Another, related risk is that Moody's could potentially downgrade its rating by one notch, making its sovereign debt rating just one notch above junk.
Parameters:
Entry: Market
Stop: 125.50
Target: 114.0
Time Horizon: one to two months

Management And Risk Description:

Euro-BTPs can be traded both as CFDs and futures, with the choice depending on your risk profile and desired exposure. Clients can choose their stops depending on their risk/reward appetite; although we expect Euro-BTPs to fall, there might be some rebound in the short term depending on news. Because we expect this instrument to break bearish between mid-September and the beginning of November, we are using the December contract as the September one expires next week.

Please refer to chart below, which depicts the continuous current contract for Euro-BTPs, which until September 6 will be the September contract (FBTPU8) before rolling into the December one (FBTPZ8).

The September contract currently trades with a spread of 1.95 above the December contract (FBTPZ8).

After the massive sell-off in May, Italian BTPs have traded in a corrective sideways fashion between 120 and 130, which was the 50% retracement of the selloff.

The bear trend seems to have resumed with support at around 122. That support is likely to be tested once again and quite possibly broken. A close below could fuel another sell-off that could take BTPs towards a test of the next support area between 114 and 116.50 (with some minor support at 120).

The bearish picture is supported by a sub-40 RSI with no divergence, indicating a lower low. If BTPs close above 125.25, the short-term bearish picture will be cancelled. For a demolition of the longer-term bearish picture, a close above 130 is needed.
You can access both of our platforms from a single Saxo account.