A tactical USDJPY long on November seasonality
Trade View
6 minutes to read
Medium Term / Buy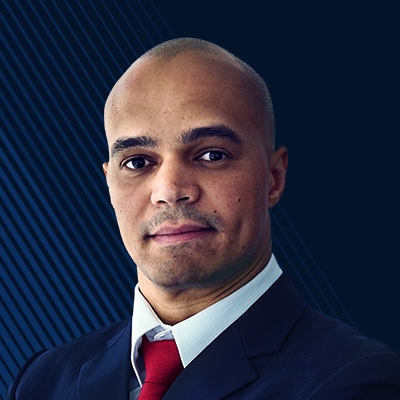 Kay Van-Petersen
Global Macro Strategist
Summary: USDJPY could see new highs north of 120.00 on a pronounced break through 115.00.
---
Instrument: USDJPY
Price Target: 116.00, 117.00, 120.00
Market Price: 113.04

Background:
The Macro Monday book goes long $20 million of USDJPY from the 112.78 level with the thesis that we will soon challenge the 114.55 highs and break through 115, which would open up the cross for a potential move to 120.

We see a target price at new highs north of 116.00 to 117.00 for half the position, with the balance looking for a 120-plus handle. Apart from the recent price action of USDJPY – a lack of yen buying in the October equity sell-off plus overall higher US yields and rates – the main rationale for this trade is based on historical seasonality for USDJPY in November.

As you can see from the five-year seasonality grid below, the average historical move in USDJPY has been +401 basis points, with the skew being +920 bps to -97 bps. It's worth noting that on a 10-year historical range, the average drops to +198 bps and the skew, while still asymmetrical, drops drastically from +920 bps to -108 bps.

USDJPY closed last week over the key 200-week moving average of 113.03 – a second consecutive close above that point would bode well for USDJPY bulls.
Parameters:
Entry: 112.78
Stop: n/a
Target: 116.00-117.00
Time Horizon: One to three months

Some final thoughts and a contrarian view

Given that USDJPY volatility has been relatively subdued, one could also look to express this trade through long calls and call spreads, or even out-of-the-money 115 calls.
You could also look to play a six-month one-touch with a 120 strike; with an expiry of 26 April you would be paying about 18% in premium. Remember as well that these can always be closed out before 120 is reached and/or prior to expiry.
Finally, those looking to play the reverse of this trade view could potentially put their stops above the recent 114.55 highs, targeting a break for 111.32.
Management And Risk Description:
There are both fundamental as well as technical risks to this tactical break-out higher call. First, a technical pullback and a weekly close below the 100-week moving average of 111.32 would potentially put this cross back into bearish control. Second, any kind of sharp and prolonged pullback in US yields and rate expectations could move the cross lower. Third, if we were to potentially see a blow-up in emerging markets or a massive dislocation in equities (S&P 500 down 5% in one day, VIX over 30, etc.) then the yen may get a bid.

Finally, while positioning in yen shorts is not at extremes against the USD, on a broad basis the market is quite long the US dollar, which always invites positioning risks.
You can access both of our platforms from a single Saxo account.