Moral Hazard – first runner up, Tony Cross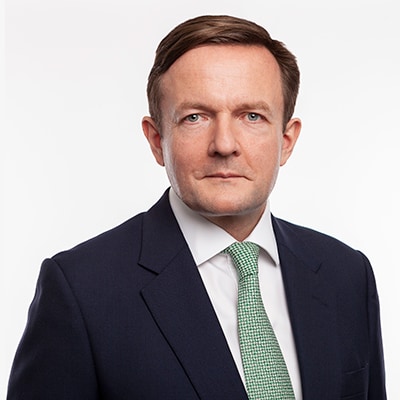 Charlie White-Thomson
CEO, Saxo Markets UK
Summary: The Moral Hazard competition invited debate on whether investors are living in an age of central banker-induced moral hazard: after two decades of repeated interventions to ensure financial stability, have investors' risk attitudes changed? Here we showcase the runner up entries.
---
Submissions were evaluated by Dr. Daniel Beunza, management professor at Cass Business, in terms of their intellectual rigor, empirical evidence, flair, and practical recommendations. Further comments from Dr. Buenza below.
FIRST RUNNER UP: Tony Cross
Tony is the founder of Monk Communications, an agency providing services in management consulting, digital marketing, public relations, and content marketing for the financial services sector. In June 2020, Monk Communications was lauded as PR consultancy of the year in the B2B Global Finance Awards.
A decade and a half of abnormal monetary policy has inflated the portfolios of the few whilst simultaneously creating unrealistic expectations of how markets function. The economic cost/benefit analysis here doesn't add up, is unsustainable, and history will certainly view this episode dimly. The rotation from rampant money printing to a far more nuanced set of fiscal policies - designed to encourage capital to be allocated in a truly sustainable manner - will be the game changer. Attempting to overlook this almost inevitable pivot from monetary to fiscal management is where the true risk lies for investors. They have a moral duty to ensure their money is being used in an appropriate manner, so the hazard lies in ignoring the trend and in turn being left behind. Portfolios of the future will be judged on far more than profitability alone.
Dr. Beunza's comments:
Overall, the competition prompts reflection on the unique and paradoxical investment environment in which we live in -- one where the threat of risk seems to have disappeared. In this world free of downside, bad news is paradoxically interpreted as good news, because it portends lucrative future policy interventions. Yet one additional paradox of this new financial world is that the leaders of online trading platforms like Saxo are now voicing the type of worries and concerns that would have in the past come out of the regulator's mouth. In doing so, we may have unintendedly uncovered a new role for responsible companies offering technology to retail investors. Instead of monetizing, as some large banks have often done, their customers' delays and mistakes, such platforms might find it more advantageous over the long run to sensitize their customers to the possible dangers ahead. It is my hope the Moral Hazard competition does not prove to be a one-off, and that debate and deliberation among retail investors can be additionally stimulated in this manner.
We thank the winners, and of course everyone who shared their thoughts, for engaging with the topic. To answer Daniel's question directly – without doubt, we will continue to raise the profile and discussion around Moral Hazard.
You can access both of our platforms from a single Saxo account.