Brown Advisory Ethical Selection Q4 2019 commentary
SaxoSelect Commentaries
5 minutes to read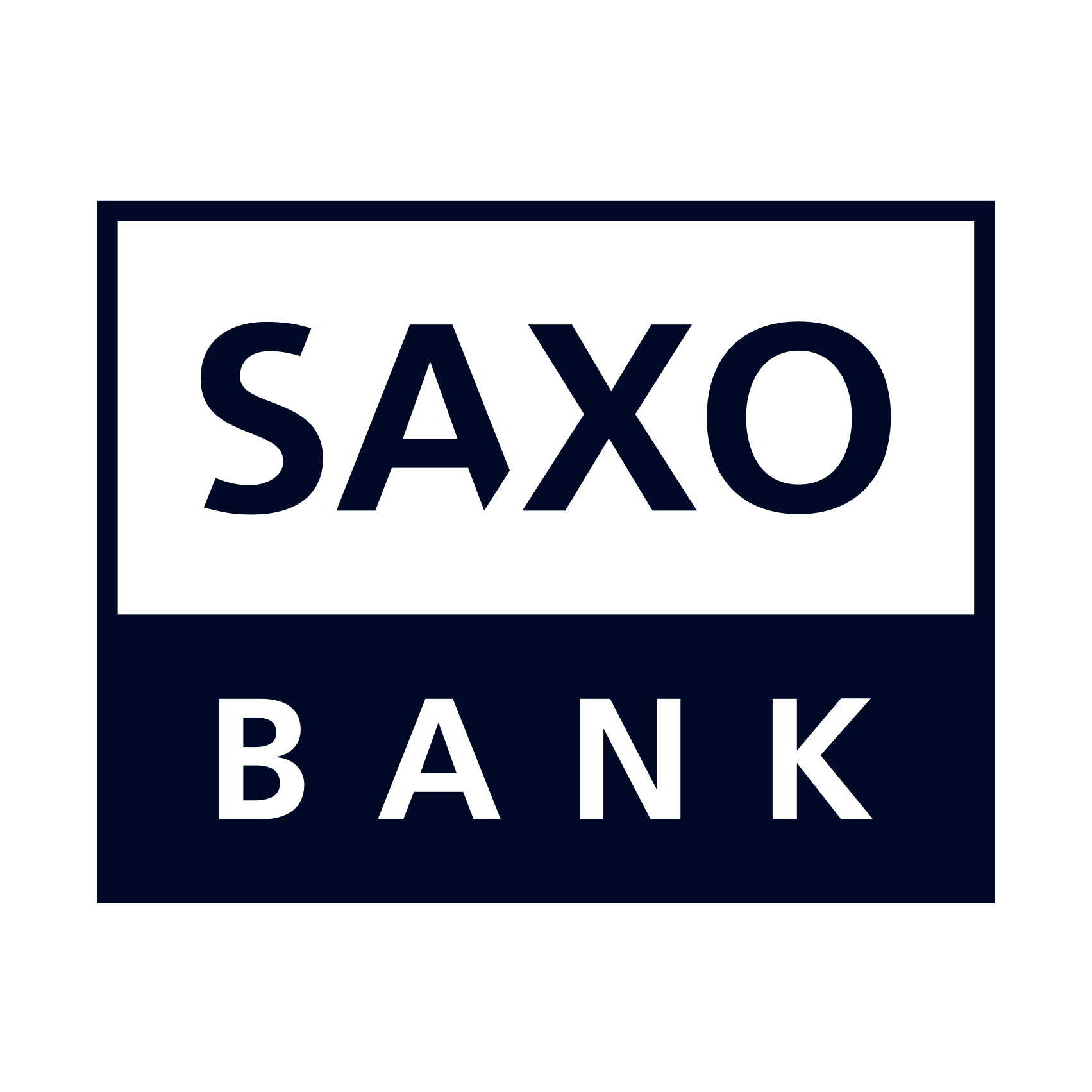 Saxo Bank
| | |
| --- | --- |
| Instruments traded | Stocks |
| Asset classes | US stocks |
| Investment style | Fundamental analysis focused on environmental, social and governance (ESG) |
| Quarterly return | +7.85% (net of fees) |
| Annualised volatility (since inception) | 12% |
Market overview
During the fourth quarter, the Ethical Selection portfolio returned 7.8%. For the year, the portfolio meaningfully outperformed its benchmark. As we have seen throughout the year, the performance result relative to our benchmark was driven almost entirely by our stock selection.
Portfolio performance
| | |
| --- | --- |
| Oct | +1.1% |
| Nov | +3.7% |
| Dec | +2.8% |
| Inception (01.03.2019) | +19.1% |
Best performing positions
Top 3 Contributors for Q4
United Rentals' performance was strong in the quarter on the back of continued growth in its core rental business, strong free cash flow and returning investor optimism about the US's industrial production.


UnitedHealth Group posted strong results in the most recent quarter and raised its outlook for the year. The stock responded well to diminished Medicare-for-All rhetoric. During the quarter, it also announced an agreement to buy Diplomat to strengthen its specialty pharmacy offering.


Bank of America's recent outperformance is a result of improvement in the domestic macroeconomic outlook and the company's fundamental outlook, which included a strong quarterly earnings report and Warren Buffett's request for regulatory permission to increase Berkshire Hathaway's stake above 10%.
Top 3 Contributors for 2019:
Zoetis is a leader in the animal health business, with a strong presence in pharmaceuticals and vaccines for companion pets and livestock. The company continued to perform well as its companion animal segment of best-in-class products continued to drive strong growth throughout the year. Recent growth has been aided by new drugs for atopic dermatitis in pets, which have seen strong demand, pricing and excitement surrounding the 2020 launch of Simparica, a treatment for ticks, fleas and heartworm.


Following a late third-quarter sell-off related to private market valuation uncertainty, China concerns and a broader shift into value names, KKR's stock rebounded in the quarter following bullish commentary by management that suggested fundraising will remain strong and operating leverage is expected to drive earnings estimates higher. Management believes they can grow management fees meaningfully over the next three years as the company enters a new "supercycle" in fundraising. This growth, along with improving margin as new businesses continue to scale, should drive up earnings estimates.


American Tower is the most internationally exposed of the three public tower companies, with moderate small-cell exposure. Over the coming years, we believe American Tower is well-positioned to benefit from the transition to 5G, which should be accretive to its financial results.
Worst-performing positions
Bottom 3 Contributors for Q4
Integra LifeSciences Holdings' stock was relatively flat for the quarter, though it saw a strong reaction to its quarterly earnings results. While we were surprised by the magnitude of the reaction, we believe this was driven primarily by the year-end hedge fund sell-off. However, our conviction in the name remains, given the strength we saw earlier in the year. We expect further margin expansion and growth to accelerate in 2020.


Bright Horizons Family Solutions posted strong results for the quarter, but the stock underperformed as the market rotated away from higher-quality, high-multiple businesses.


Cisco was down for the quarter after its weak guidance for January 2020. We believe this reflects a soft enterprise spending environment due to global macroeconomic issues.
Bottom 3 Contributors for 2019:
WEX is a leading payment provider in specific verticals (fleet, corporate/travel and health/employee benefits). The stock posted a strong total return for the strategy but was a bottom contributor for the year in review.


Charles Schwab's stock posted modest positive returns for the year, as we had expected going into 2019. Our thesis remains intact for the name. Charles Schwab is a leader in the U.S. wealth management industry given its premier brand, attractive customer value proposition, meaningful economies of scale, asset-gathering capabilities, leading technology, digital franchise, high pretax margins and returns on allocated capital, and, finally, management's considerable history of sensible stewardship. While much of Charles Schwab's economics are tied to rates, they are also tied to equity markets, which tend to rise over time, and Schwab's mix still possesses some countercyclical revenue streams, such as cash/sweep and flow-trading revenues. Finally, we believe that the announced merger with TD Ameritrade has the potential to transform the industry landscape and Schwab as a company. We believe that this deal helps show that Schwab is focusing on its competitive advantages and fighting the interest rate and cash-sorting issues that are present in a world with declining interest rates.


Bio-Rad is a new position added to the strategy in the fourth quarter. See below for more detail.
Changes to the portfolio
There was one new investment in the portfolio during the fourth quarter. Bio-Rad Laboratories Inc. (BIO) is a globally diversified manufacturer of life science and clinical diagnostic instruments, consumables, software and services. The company has leadership positions in DNA and cell analysis, bio-chromatography, blood typing, quality control and consumables for infectious disease testing. We believe the company advances the discovery process and improves health care. Its technology is used for early diagnosis of disease, notably in oncology, that has the potential to save lives and reduce health care costs. The company also provides products used in food and water safety testing and quality control to improve laboratory performance in immunology, hematology and chemistry.
Outlook
The market responded positively to the decisive outcome in the British election, the announcement of a phase I trade deal between the U.S. and China, and the solid performance of the domestic economy. Central banks have kept monetary policy accommodative amid tepid inflation.
Despite underlying positive indicators, Brown Advisory believe that many risks remain. Middle East tensions and the Hong Kong protests are still kindling. The health care debate in the US will rage louder during an election year. While domestic growth remains relatively steady, there are indications that industrial activity has weakened in many areas, including transportation and manufacturing.
Throughout this market volatility, however, one thing has not changed. Brown Advisory have not altered our focus on bottom-up security analysis, ESG analysis of our investments and thoughtful portfolio construction. Brown Advisory believe this process continues to work, and we are confident that, over time, adherence to our approach should drive positive outcomes for our clients.
Brown Advisory expect stock picking to be the dominant driver of performance against the market, because their process looks to minimise bets on individual sectors, macro-economic or market factors, while maximising our idiosyncratic upside opportunities. That said, the ESG nature of this portfolio gives it a natural tilt away from hydrocarbon producing and consuming companies, typically in the energy and utilities sectors. Offsetting those underweights are overweights in sectors and companies with similar risk and macro factor exposures, such as industrials.
In conclusion, markets and the factors impacting recent volatility are being watched closely, but by focusing on process and staying disciplined with the portfolio, Brown Advisory believe the portfolio are confident to deliver outperformance over the long run whilst adhering to stringent ESG principles.
You can access both of our platforms from a single Saxo account.