Nasdaq DW Global Momentum Q1 2020 commentary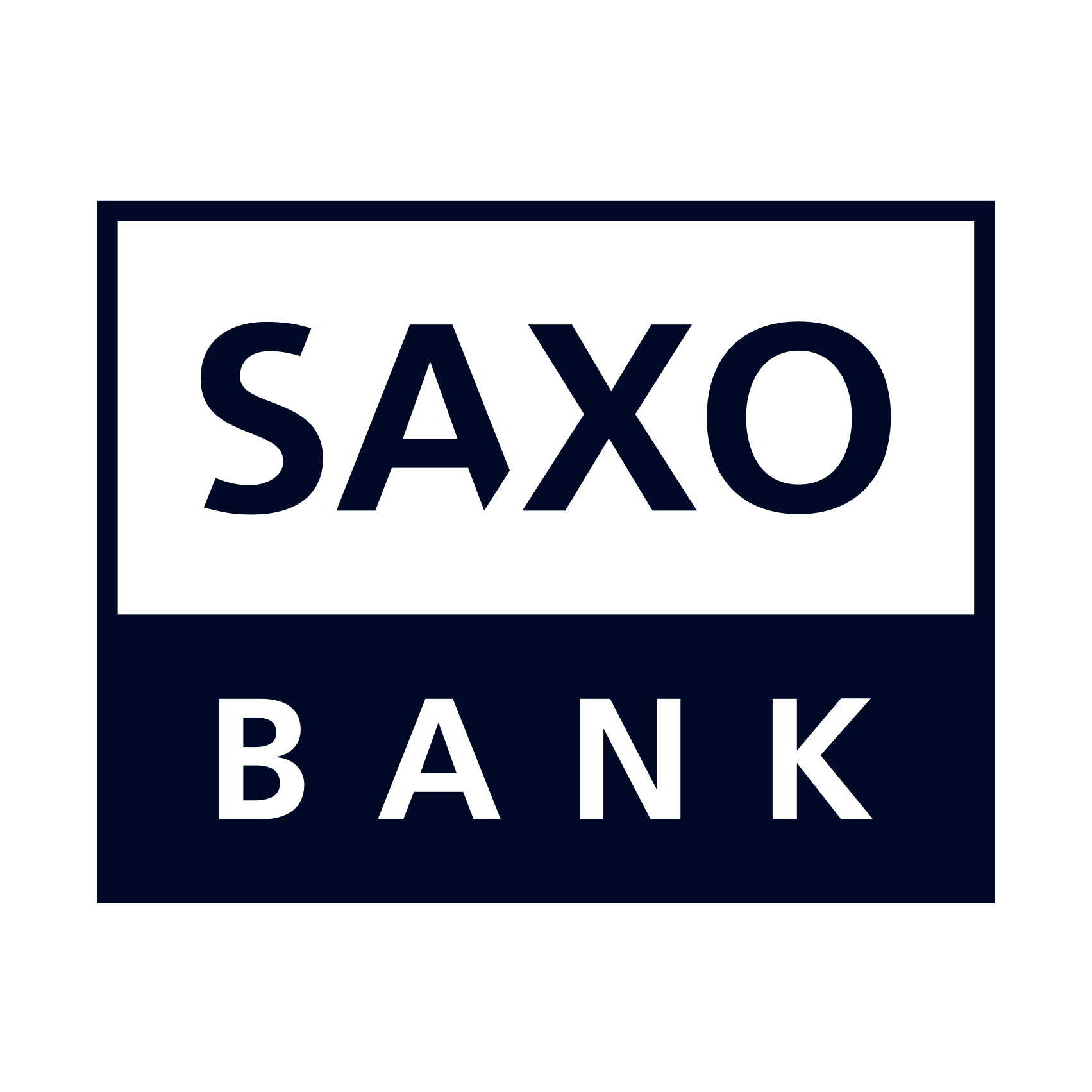 Saxo Bank
| | |
| --- | --- |
| Instruments traded | Stocks |
| Asset classes | Global equities (including emerging markets, excluding US companies) |
| Investment style | Systematic investing based on stocks' relative strength |
| Quarterly return | -24.8% (net of fees) |
| Annualised volatility (since inception) | 21% |
Market overview
Markets were rocked in the first quarter as the coronavirus spread worldwide. This was a completely unexpected event that markets didn't see coming. Markets were trending well and at new highs when the bottom fell out. The magnitude and speed of the decline was historic.
Central banks around the world have gone to unprecedented lengths to keep their economies from freezing up. Central banks have lowered interest rates and committed to buying a massive amount of securities to help prop up markets. These measures will most likely not prevent a recession, but they will instill a level of confidence necessary in market participants to keep things working.
When governments interfere with markets (both good and bad interference) it can lead to increased volatility, which we are seeing. Nasdaq Dorsey Wright investment team (Nasdaq DW or the team) believes this increased volatility will last for a few months until there is more clarity. The increased volatility will magnify any timing decisions we make so we need to really keep focused on intermediate-term trends, and not get caught up in the short-term day-to-day noise caused by the increased volatility.
Furthermore, in March, the breakdown in talks over production cuts between OPEC and Russia sent the price of oil crashing, with the largest one-day drop in oil prices since the Gulf War. In keeping with the increased volatility theme, oil prices rebounded a couple of weeks later and notched the largest one-day percentage gain in history!
High relative strength securities have performed differently when looking at asset classes versus equity sectors and stocks. Equities, which have dominated the asset class rankings for years, have fallen and are now ranked behind bonds and cash. Gold has moved to the top of the rankings. There has been a lot of movement, and it has been difficult to allocate to different areas because of how rapidly things are changing.
Within equities, technology and growth stocks have continued to hold up well during the decline. Value stocks, financials and large retailers have remained weak. That has allowed Nasdaq DW's equity strategies to hold up relatively well during the decline. Some sort of laggard rally should be expected when the market finally bottoms, but the magnitude of that is really unknown. But it is encouraging to see the leadership hold up well during the decline and beginning of the recovery.
It was an extremely challenging quarter across the board. Nasdaq DW's philosophy is to expose its strategies to the strongest areas of the market, and the team continues to do that. The current tremendous day-to-day volatility magnifies each decision that is made but Nasdaq DW is confident that its systematic approach will position the portfolio to where the strength is regardless of the short-term noise.
Portfolio performance
| | |
| --- | --- |
| 2019 | 32.9% |
| Jan | -0.81% |
| Feb | -7.47% |
| Mar | -18.1% |
| Since inception* (31.03.06) | +6.8% |
Best-performing positions
ZTO Express (Cayman) Inc. provides express delivery and other value-added logistics services in the People's Republic of China. The company offers delivery services for e-commerce and traditional merchants, and other express service users. ZTO Express (Cayman) Inc. was founded in 2009 and is headquartered in Shanghai, the People's Republic of China.
TAL Education Group provides K-12 after-school tutoring services in the People's Republic of China. The company offers tutoring services to K-12 students covering various academic subjects. It also provides tutoring services primarily through small classes under the Xueersi, Mobby, and Firstleap brand names; personalised premium services under the Izhikang name; and online courses. As of February 28, 2019, its educational network included 676 learning centres and 499 service centres in 56 cities. The company was founded in 2003 and is headquartered in Beijing, the People's Republic of China.
National Grid plc transmits and distributes electricity and natural gas. It operates through UK Electricity Transmission, UK Gas Transmission, US Regulated, and National Grid Ventures (NGV) and Other segments. The UK Electricity Transmission segment owns and operates electricity transmission networks, which comprise approximately 7,212 kilometres of overhead lines,2,280 kilometres of underground cables, and 347 substations in England and Wales, as well as Scottish electricity transmission systems. The company was founded in 1990 and is headquartered in London, the United Kingdom.
Novo Nordisk A/S, a healthcare company, engages in the research, development, manufacture, and marketing of pharmaceutical products worldwide. It operates in two segments, Diabetes and Obesity care, and Biopharmaceuticals. The Diabetes and Obesity care segment provides products in the areas of insulins, GLP-1 and related delivery systems, oral antidiabetic products, obesity, and other chronic diseases. The Biopharmaceuticals segment offers products in the areas of haemophilia, growth disorders, and hormone replacement therapy. The company was founded in 1923 and is headquartered in Bagsvaerd, Denmark.
Worst-performing positions
GOL Linhas Aéreas Inteligentes S.A. provides air passenger transportation services in Brazil and the rest of South America, the Caribbean, and the United States. The company operates through Flight Transportation and Smiles Loyalty Program segments. It also offers cargo transportation and logistics services. GOL Linhas Aéreas Inteligentes S.A. was founded in 2001 and is headquartered in São Paulo, Brazil.
Airbus SE provides aerospace products, services and solutions in the Netherlands and internationally. The company operates in three segments: Airbus, Airbus Helicopters, and Airbus Defence and Space segments. The Airbus segment develops, manufactures, markets and sells commercial jet aircraft of approximately 100 seats; and regional turboprop aircraft and aircraft components, as well as provides aircraft conversion and related services. Airbus SE was founded in 2000 and is based in Leiden, the Netherlands.
Fly Leasing Limited, through its subsidiaries, purchases and leases commercial aircraft under multi-year contracts to various airlines worldwide. As of December 31, 2018, it had a portfolio of 101 aircraft, including 90 narrow-body passenger aircraft and 11 wide-body passenger aircraft, as well as seven engines. The company was founded in 2007 and is headquartered in Dun Laoghaire, Ireland.
Cosan Limited, together with its subsidiaries, engages in fuel and natural gas distribution, logistics, lubricant, sugar, and ethanol businesses in Brazil and internationally. The company's Raízen Energia segment produces and markets products derived from sugar cane, including raw sugar, anhydrous, and hydrated ethanol, as well as activities related to energy cogeneration from sugarcane bagasse. The company was founded in 1936 and is based in São Paulo, Brazil.
Outlook
Looking forward to the rest of the year, Nasdaq DW believes there will be many opportunities for the strategy to capitalise upon. Historically, steep market declines---like those we have seen---have often led to robust market recoveries. The investment process is designed to cut through all of the noise and position to where strength exists in the market. Nasdaq DW is confident this disciplined, unemotional process will continue to guide it through all types of markets.
You can access both of our platforms from a single Saxo account.