Macro Dragon: Korea Reunification Theme On The Radar?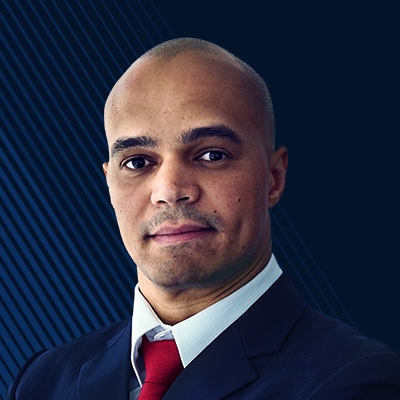 Kay Van-Petersen
Global Macro Strategist
Summary: Macro Dragon = Cross-Asset Daily Views that could cover anything from tactical positioning, to long-term thematic investments, key events & inflection points in the markets, all with the objective of consistent wealth creation overtime.

---
(These are solely the views & opinions of KVP, & do not constitute any trade or investment recommendations. By the time you synthesize this, things may have changed.)
Macro Dragon: Korea Reunification Theme On The Radar?
Top of Mind…
Kim Jong Un (KJU) could be dead, or in critical condition in a coma on the potential failed surgery on a heart condition. He could also be chilling out (Billions style) in a beach side villa, in a ploy to get some insurgents out the woodwork's & then, bam!
So KVP did what any self-proclaimed world class (& galaxy wide humble at the same time) strategist would do… He called up Dennis Rodman. Rodman, did not pick up unfortunately…
So back to the tea leaves…
There has been reports of a lot of military activity across North Korea, China has apparently sent in medical resources in relation to Kim & of course questions of whether it will be his sister or another relative taking over.
We'll likely know over the course of the next few days, latest 1-2 weeks.
If he is back on his feet – then its back to the same entropy & state of decay that painted in the corner regimes (Iran, Venezuela & North Korea) slowly die in… As hard as it must be for them, imagine just how outright brutal it is for the underlying citizens of these countries.
Yet if he is dead – the consensus view would likely be negative & once could see China closing off its southern borders with North Korea on the fear of refuges… posturing from whoever seems to be in charge.. potentially infighting… yet the sense that KVP has gathered over the years is that the regime in NK is barely hanging on by the skin of their last few teeth… (similar in Iran by the way, where an INTERNAL revolution is needs – stay out of the way US) & KJU being dead, would be the falling out of the remaining teeth.
So, KVP would actually be super bullish on KJU's death… as it dramatically raises the probability of a reunification between South & North Korea… & the likely playbook here is the West & East Germany reunification.
The epic structural long-term trade here is of course if you can fine a way to get long North Korean assets, which has an underlying 25-30m of the world poorest people.
Then there is the obviously underlying assets in South Korea, think about the capex for the builders & infrastructure that is going to have to be rolled out over North Korea. Think about the goods that will be needed, +30m Samsung & Xiaomi smartphones, +30m LG TVs, Fridges & Washing Machines, +30m Hyundai & Kias, etc…
On such a potential reunification, South Korean assets (which will be the easiest to get exposure on) will be an epic buy. The interesting part about this thesis – is it more than likely going to happen (than not happen – i.e. NK folded into China, or somehow the Regime defying the physics law of entropy), question is… is it over the next 1-3yrs if KJU is out of the picture?
The icing on the cake here?
In such a scenario, South Korea (& unique places like Taiwan & Norway) would escape the dark side & black hole of QE infinity & the plague of madness (hubris & lack of personal skin in the game) that has entrapped central bankers who wrongly believe that they are helping the long-term economic prospects of their countries.
-
Start with gratitude & integrity. Make your luck out there. Positioning > Idea
s. Process > Outcome.


Namaste,

KVP
You can access both of our platforms from a single Saxo account.