Market Quick Take - November 26, 2020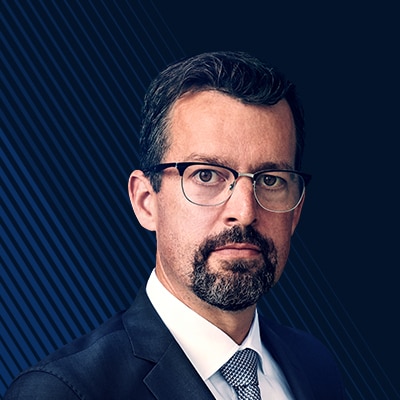 John Hardy
Head of FX Strategy
Summary: Equities put in a mixed and uninspiring session ahead of the long US Thanksgiving holiday weekend that starts to today. A couple of disappointing US data points perhaps put a lid on the recent strong sentiment. The FOMC meeting minutes, meanwhile, suggest that the Fed is set to alter its guidance on bond purchases at the December meeting.
---
What is our trading focus?
Nasdaq 100 (USNAS100.I) and S&P 500 (US500.I)

- Yesterday growth and technology stocks were staging a comeback against value stocks as macro numbers were disappointing in the US and Europe casting doubts over the economic rebound. Nasdaq 100 futures are up 0.3% this morning and have entered the congestion area from the period 12-14 October when Nasdaq 100 reached a local high. If Nasdaq 100 futures can push through and close above 12,200 then a re-test of 12,500 is in sight.



Bitcoin Tracker ETN (BITCOIN_XBTE:xome)

and Ethereum Tracker ETN (ETHEREUM_XBTE:xome) - Crypto currencies are generally suffering an episode of weakness, perhaps after noted digital currency exchange Coinbase's CEO was out overnight to criticize a rumoured plan by the US Treasury Department that would require tracking of owners of "self-hosted" cryptocurrency wallets and therefore saddle them with data collection requirements to ensure, for example, that all parties to transactions can be identified.



EURUSD

– EURUSD managed its highest close since the last trading day of August yesterday on weak US data (see more below), although the price action was rather lackluster. As long as the pair holds above 1.1900, the focus will remain on the psychological and chart objective of 1.2000 - briefly touched intraday at the beginning of September. If USD weakness is the flipside of global risk sentiment, it doesn't look like we are set for a major acceleration higher unless we can somehow see a continued aggressive risk-on stance or a new catalyst, but the needles points higher until proven otherwise.



Nikkei 225 (JP225.I)

- Japanese equities up 0.8% resuming its rally after a choppy session yesterday. Technically the Nikkei 225 futures look strong and the move in November carries a lot of value. As we have recently explained in a research note, foreign investors are betting on Japan due to the pro-cyclical characteristic of this market, but also as a bet in 2021 on rising inflation and rates which will hurt Japanese companies less due to their lower financial leverage.



USD vs. Commodity currencies

– AUDUSD, NZDUSD, USDNOK, USDCAD. In particular, AUDUSD and USDCAD are poised near key range lows for the US dollar as it is time now to get a sense if this USD weakening move can pick up some momentum and follow through in a bigger way than it has in recent months. One thing holding USD bears' back a bit here sentiment-wise has to be the fact that the backdrop has been about as supportive as possible for the USD to weaken, but the move so far has proven somewhat tepid in the wake of the US election result. Could the technical take-out of support levels, from 1.2000 in EURUSD, to 0.7400+ in AUDUSD and 1.2950 in USDCAD begin to inspire a larger commitment to the trade?



Brent crude oil (OILUKJAN21)

and WTI crude oil (OILUSJAN21) remain supported by vaccine optimism, strong Asian demand and a surprise U.S. stockpile draw. Both are however likely to pause ahead of next week's crucial OPEC and OPEC+ meetings starting on Monday. Anything but an extension of current production curbs could hurt sentiment. Not least given the continued Covid-19 related challenges to fuel demand across the Western world. The XLE:arcx ETF that replicates the performance of large-cap U.S. energy stocks traded lower ahead of the Thanksgiving holiday. This after surging by 40% since the first vaccine announcement on November 9.



Gold (XAUUSD) and silver (XAGUSD) remain stuck near their recent lows despite

a weaker dollar and a renewed drop in U.S. Real yields. ETF flows which tend to be lagging not leading price developments continue to see outflows with total holdings now down by 2.7 million ounces since the first vaccine announcement on November 9. While the potential for a bounce from $1800/oz in gold and $22.9/oz in silver has risen, safer grounds has not been reached until gold moves back above $1850/oz. Instead, the metal focus remains squarely on industrials with HG Copper (COPPERUSMAR21) at highest since January 2014 and Platinum (XPTUSD) at a two-month high.



US yield curve flatten slightly as Federal Reserve Minutes discuss about the bond-purchasing program (10YUSTNOTEDEC20)

. The long part of the yield curve flattened slightly as the market learned that the Fed is discussing bond purchases on the longer part of the yield curve. However, the Fed minutes failed to give an insight on under which market conditions the central bank will consider to extend maturities. Hence, Treasuries ended with a bear steepener at the end of the day.
What is going on?
Today is the US Thanksgiving Holiday, with markets closed in the US.

The market is only open for a half-day of trading tomorrow as many Americans take off to travel to see family for a long weekend.



Aide to Italian president says ECB should consider cancelling the country's debt -

Riccardo Fraccaro, Prime Minister Giuseppe Conte's closest aid, called for the ECB to either cancel the debt or "perpetually" extend their maturity, saying that "Monetary policy must support member states' expansionary fiscal policies in every possible way." The pandemic response is already effectively an MMT programme as it stands, with no credible path for the ECB to unwind its holdings, now worth more than 60% of GDP. But making debt cancellation explicit - monetization - is not yet something even the Bank of Japan has yet done.



France says the UK is holding up the pace of Brexit negotiations

– with EU chief negotiator Barnier warning UK Brexit negotiator David Frost that it won't do much good for him to travel to London for another round of negotiations if Frost won't move his stance on the issues at hand. Sterling was not particularly reactive to the development, remaining near the high of the recent range versus the US dollar and only modestly off the highs against the euro. But after a solid rally for the currency, sterling traders would be ill-prepared for the sudden (and likely very low odds) risk that a proper stand-off develops pointing to a real No-deal Brexit scenario.



FOMC minutes offered a teaser for a shift at the December meeting

. The Fed signaled that it would like to update its guidance on purchases soon in the minutes of the November meeting, suggesting that the December meeting will bring new guidance language, though there was no indication of the direction of that guidance. Some believe that the Fed would like to shift to longer dated purchases to avoid higher rates impacting the economy negatively while unemployment levels are still elevated.



Salesforce is looking to buy Slack Technologies.

This is according to Dow Jones and the deal could be announced already next week with rumors suggesting a valuation of $17bn which is already above Slack's market value as of yesterday's close at $23.2bn, so given this deal leak, Salesforce will have to increase its bid to get Slack. It is more evidence of the power concentration that is taking place in the technology industry, and it seems Salesforce is joining the current quasi monopolies of Microsoft, Apple, Amazon, Facebook and Google, in terms of market power.
What we are watching next?
Higher long bond yields are the missing piece in the narrative and could hold the key

- if we are looking at a reflationary recovery to develop in the wake of vaccine roll-outs starting already in the coming weeks, the missing piece of the puzzle in the current narrative is a rise in long bond yields, which have otherwise stayed stubbornly rangebound after a brief spike inspired by the Pfizer vaccine efficacy news of more than two weeks ago. Key trigger levels that will change the playing field for all assets start with a move in the US 10-year Treasury benchmark yield rising above 100 basis points (currently 88 bps.).
Economic Calendar Highlights for today (times GMT)
0800 – Sweden Nov. Confidence Surveys

0830 – Sweden Riksbank Meeting

1000 – Sweden Riksbank Press Conference

1200 – Mexico Q3 GDP

1230 – ECB to publish account of October meeting

2030 – Canada Bank of Canada's Macklem, Wilkins to speak

2100 – New Zealand Nov. Consumer Confidence
Follow SaxoStrats on the daily Saxo Markets Call on your favorite podcast app:
You can access both of our platforms from a single Saxo account.