Market Quick Take - July 28, 2020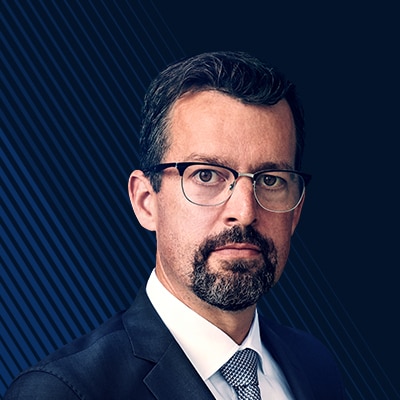 John Hardy
Head of FX Strategy
Summary: US equities brushed off the weakness of last week yesterday and managed a positive session, while the Asian session overnight was mixed for equities. That cannot be said for precious metals, where two-way volatility shook trader nerves overnight, with an aggressive rally extension early in Asian hours suddenly yielding to an alarming air-gap in the price action that took prices back to unchanged for both gold and silver.
---
What is our trading focus?
US500.I (S&P 500 Index)and USNAS100.I (NASDAQ 100 Index) – the Nasdaq 100 posted an attempt at a comeback yesterday and the rally extended slightly overnight, with the overnight highs peaking out just ahead of a key Fibo retracement at 10,768, a key level for maintaining a tactical bearish stance after the recent steep sell-off. The S&P 500 tactical situation is somewhat similar, with the 61.8% retracement of 3,248 likewise approached overnight and the line of support that will be key for confirming a possible recent bearish reversal down around 3,190.
AMD:xnas (Advanced Micro Devices, Inc.) AMD reports earnings after the market close today. This maker of semi-conductors and especially CPUs and graphics chips for PC's and servers, has seen a wild ride this week after chip leader Intel announced production delays for its own 7 nm production process that keeps the window for AMD to produce its 7 nm chips for far longer than originally ancitipated. Many analysts have raised price targets on the news.
DAX.I (German DAX Index) -the German DAX index posted a rather weak session yesterday relative to the more buoyant action in the US session, perhaps as concerns that a second wave of COVID-19 concerns are darkening the outlook for the Euro Zone recovery. The concern for bulls here is the bearish reversal back lower after the index crossed the major 13,000 area resistance last week.
XAUUSD (Spot Gold) and XAGUSD (Spot Silver) - the price action for precious metals showed a spike in two-way volatility overnight, with first another aggressive extension higher that threatened 2,000 dollars per ounce in the US December CMEgold futures, but then the action faded later in the Asian session, and in an unsettling way as the price action hit an air-pocket that took gold prices down around 35 dollars/ounce in a very short period of time. Price action in spot silver mimicked gold as well, with a new high north of 26 dollars/oz. Fading back below 24.50 in lightning fashion overnight.
EURUSD – the rally managed to notch a high of 1.1781 yesterday before easing back lower overnight. This high is not far from the next technical level of note in the 1.1825 area, the 61.8% retracement of the sell-off from the early 2018 highs to 2020 lows. The Euro has been broadly stronger since mid-last week in the wake of the EU recovery package breakthroughs. Fears of a second wave of COVID-19 weakening the outlook for the EU could risk making any progress higher for the pair more difficult from here.The structural support for maintaining a constructive view on further upside is 1.1500.
AUDUSD – Forex traders watching the situation here should note that the Aussie is receiving less support from industrial metals prices, where the price action has stalled out, and risk appetite, as noted above is looking less supportive as well. Already, the AUD has reversed lower versus the Euro and the Yen, and it is rare in recent market action to see AUDUSD diverging for long, direction-wise, from an AUDJPY move. Still, seeing is believing for the bears, with the recent break higher still the dominant technical fact on the chart until proven otherwise (bears need a decline through the 0.7050-0.7000 to build a more structural bearish case).Overnight, the AUDUSD approached the recent top, trading to 0.7177 before stumbling together with metals prices later in the Asian session.
What is going on?
US Republicans put forward their latest $1 trillion stimulus plan, which would extend Federal unemployment benefits, but at a rate of only $200 dollars per week versus the $600 dollars formerly (and with complicated provisions limiting payouts to 70% of workers' pre-pandemic salaries, which looks impossible to administer). The bill would also offer a new $1,200 check to all US adults below certain income levels and provides no additional funding for local and state governments. The Democratic opposition is in favour of a more robust spending bill, with the Democratic-led house having passed a $3.5 trillion spending bill. The two sides have little time to put together a deal as the last of the weekly unemployment benefit checks has been paid out this week.
Second wave COVID-19 concernsrising afreshwith the outbreak in China seeing a case crop up in Beijing, Tokyo in Japan dealing with a double of the case count from Monday to over 250 cases, Vietnam dealing with fresh challenges, and even US National Security Adviser Robert O'Brien testing positive for the virus. the spike in cases in Spain even leading to travel restrictions and quarantine requirements for travelers returning to the UK from Spain. Hong Kong announced a shutdown of in-restaurant dining, China announced new local outbreaks, Japan is struggling with high case counts in Tokyo, and Australia is dealing with a breakout in Victoria.
What we are watching next?
The Fed is set to meet tomorrow, and after the recent run lower in the US dollar, this could provide an interesting sentiment test for the greenback, as well as providing further input during the Powell press conference on how the Fed views its lack of balance sheet growth and what it thinks of the economic outlook after the resurgence in COVID-19 in the US. In general, we could also see the market largely shrugging off anything Powell says tomorrow as fiscal policy has gained ascendancy.
Major Q2 earnings reportsare up this week. Some of the biggest of the megacap US companies are reporting earnings this week, one of the heaviest of earnings weeks, with 180 of the S&P 500 companies to report.The most interesting batch of earnings reports rolls in on Thursday, with Facebook, Apple, Google and Amazon report after the close. Before then, we highlights today including Visa (V:xnys) and AMD (AMD:xnas) - noted above. US aircraft giant Boeing is reporting tomorrow amidst concerns that the world's inability to get ahead of the coronavirus will continue to reduce demand for aircraft deliveries.
Escalating US public disorder risks on evictions – yesterday we mentioned the violence from recent protests and counter-protests around especially Black Lives Matters-linked issues, but another likely source of general public unrest will arrive and quickly if millions of especially vulnerable renters are evicted from their homes, an already growing problem. The Federal government may extend bans on evictions for any building financed with a federally-backed mortgage, but this doesn't cover the private market or renters.
Economic Calendar Highlights for today (times GMT)
07:30 – Sweden Jun. Retail Sales

13:00 – US May S&P CoreLogic Home Price Index

14:00 – US Jul. Consumer Confidence

01:30 – Australia Q2 CPI
Follow SaxoStrats on the daily Saxo Markets Call on your favorite podcast app:
You can access both of our platforms from a single Saxo account.