Macro Digest: China signals support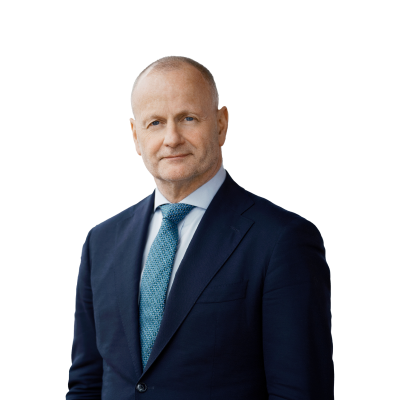 Steen Jakobsen
Chief Investment Officer
China is reintroducing countercyclical measures on CNY fixing, signalling support for the market.

Action: China is openly supporting a stable CNY and has thus 'committed' to intervention and support of its economy.

Reaction: This provides major support for Chinese stocks, which we believe are close to their low. The final test will be the new tariffs kicking in on September 6.

Trade recommendation: Buy China A-shares ETF (MCHI:xnas) at the New York open at around 61.30 with a stop-loss set at a closing price of 57.00 (see chart below). This is also confirmation of a potential top in USD strength as "floating dollars are increasing".

It's becoming more and more evident that the People's Bank of China and the yuan are key ingredients in emerging market valuations, as well as in the overall direction of USD. As with most things Chinese, the shift we see occurring is gradual but has a big potential marginal impact.

The shift, or the measure being undertaken by Beijing, is a commitment to keep the yuan stable. Through this stability, Chinese officials will create less outflow/downward pressure on CNY which will translate to less dollar buying overall. It's part capital control, part economic confidence, but most importantly it represents China's willingness to once again "support" the market and its economy.

This is of course good for Chinese shares and EM as a whole.

In its August 24 statement, the China Foreign Exchange Trade System cited the strengthening dollar and ongoing trade friction as the main reasons investors have kept bidding down the yuan. The reapplication of the "counter-cyclical factor," it stated, could help the yuan remain largely stable (Wall Street Journal, paywall).

In an article published in the Financial Times (paywall) that same day, Tolani Senior Professor of Trade Policy at Cornell University Eswar Prasad called Beijing's move "an attempt to stave off two risks related to rapid currency depreciation: speculative capital outflows and rising trade tensions with Washington".

The yuan counter-cyclical formula has boosted Chinese shares in the past; according to Bloomberg, "USDCNY slid from 6.9 to 6.5 in the seven months after the PBoC introduced its new yuan fixing rule in May 2017 to stem market volatility. Consumer stocks led the CSI 300 Index of China's largest companies in a strong rally over that period."
More importantly, remember that the future direction of the dollar is driven by the net change of future expected growth between the US and China, i.e. the change in US growth over the next six-12 months minus the change in Chinese growth over the same period.

For the past few weeks, we have been focusing on this cyclical change wherein we expect a peak to have been established in the US economy with the Chinese economy accelerating as monetary policy and infrastructure spending are increased to counter an overly tight deleveraging process.

This will mean a stable CNY and a weaker USD in our opinion, which supports our belief that China is close to its low (with the ultimate test being the $200 billion in new tariffs set to come into effect on September 6).
This is the ETF mentioned above: the iShares MSCI China ETF. The weekly chart comes courtesy of my Saxo colleague, technical analyst Kim Cramer Larsson.

Larsson warns that a violation of support here could set up further weakness in the ETF, hence we are operating with the recent low being intact on any selloff.
You can access both of our platforms from a single Saxo account.