Global Macro APAC Morning Brief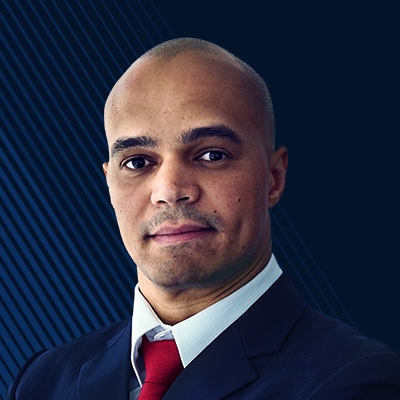 Kay Van-Petersen
Global Macro Strategist
Summary: Morning APAC Global Macro & Cross-Asset Snapshot
---
Happy Wed! - APAC Global Macro Morning
Wed 4 Sep 2019
O/N & Levels:
US got back in yest & disappointed on ISM mfg. which came in at 49.1a 51.2e/p, that overshadowed the Markit Mfg. PMI 50.3a 50.e 49.9p
Likewise on the ISM mfg. prices continued their contracting trend 46.0a 47.6e 45.1p, not exactly inflationary
And to top all that,
FOMC member Rosengreen indicated he is not in the dovish camp for the Fed Sep 18
(19th Asia time) meeting. He still seems to be expecting the US to grow around 2%, which would be in-line with historical trend. Rosengreen view is that 70% of US economy is tied ot the consumer & the consumer is in good shape – so why rock the boat… better to save those bullets for when we need them (& he is not wrong)
Note Rosengren & George were the two abstainers at the previous meeting
Meanwhile we also had Bullard
, who was flagging the need for 50bp cuts at the Sep 18 meeting.
AU retails sales missed -10bp a vs. +20bp e. And the RBA left rates unchanged… ELEC is expecting further deterioration & cuts in Oct & Dec – with the added caveat that even strong Aus jobs numbers are not going to stay their dovish hands
Equities were down across EU & US… SPX c. -70bp to 2906 lvls, VIX +3.6% to 19.66…. We now have Silver above the 19.00 handle… remember what we have kept saying on Macro Monday about silver's convexity being to the upside? We are now 19.43… we were advocating buys from 14.90/15.00 lvls… Kudos to those that communicated this across to clients. Gold is still struggling it seems for a decisive break above $1550… yet feel this will come…
On the govies side we got UST, Bunds & JGBs at +1.46%, -71bp & -28bp…. Worth noting that things like Greece 10yr bond are at 1.60%... don't forget the meta trend in dialogue with clients… the vast majority of people still do not fully appreciate the long-term structural imbalances in the system
Sterling continues to be in focus (
check yest. piece from John Hardy, Peter Ganry & Ole Hansen here
)…
On our weekly internal team call our Chief Economist & CIO Steen Jakobsen … was super bearish on the UK, sterling assets etc… he feels parity is very possible & it gets a lot worse before it gets better
Today:
Aus 2Q GDP 1.4%e 1.8%p, Eleanor Creagh is looking for further weakness behind the data
Worth keeping in mind that a beat would likely surprise mkt & could get a near-term squeezy in Aussie crosses - incidentally it was the best G10 FX o/n
We also have China Caixin Services PMI – remember Caixin mfg. had a strong beat on Mon (50.4 vs 49.8)
Bank of Canada rate decision will be hotly anticipated – question is not will Poloz turn dovish & join the global race to the bottom… its when? Recently inflation has been surprising to the upside… DollarCad is c. 1.3340
US watch out for two more FOMC voters Bullard & Evans… may look to counter Rosengreen's comments
Other:
Plus also Peter Ganry's
latest Equity update here
You can access both of our platforms from a single Saxo account.