Stellar earnings and streaming dominance at Netflix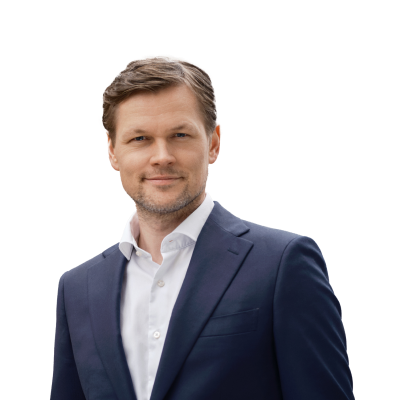 Peter Garnry
Head of Equity Strategy
Netflix delivered stellar Q1 earnings last night after the US market close. Here is the quick take...

• EPS at $0.64, in line with estimates
• Revenue at $3.7 billion, in line with estimates and up 40% year-on-year
• EBITDA at $465 million, up 71% y/y and much higher than estimated
• Subscribers grew to 125m, growing at 25% y/y
• Average selling price grew 14% y/y
• Free cash flow $-285m and expected to worsen in 2018
• Net debt around $4bn
• Streaming content obligations rose to $17.9bn up from $15.3bn a year ago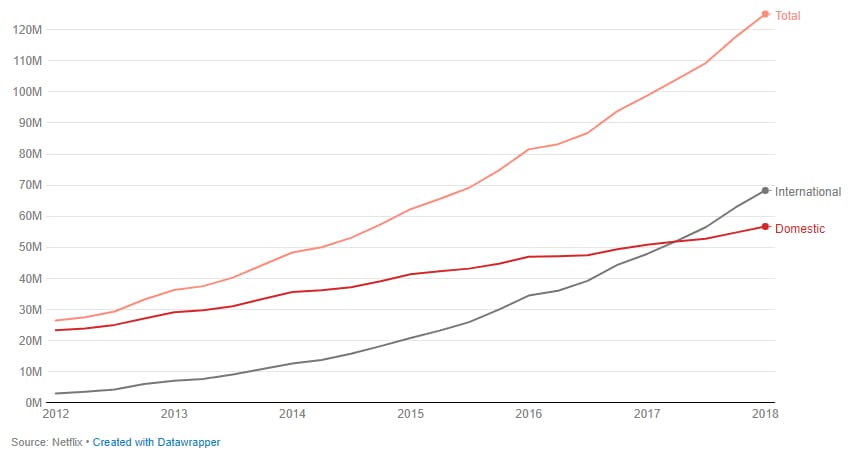 Source: Recode
The key take-away from Netflix's Q1 result is the leverage factor in the business model which is beginning to show strength. 12-month trailing EBITDA rose to $1.1bn increasing the EBITDA margin to 8.7% up from 6.8% a year ago and 4.1% in Q2 2016.

It is obvious now to investors that Netflix's big international push is paying off.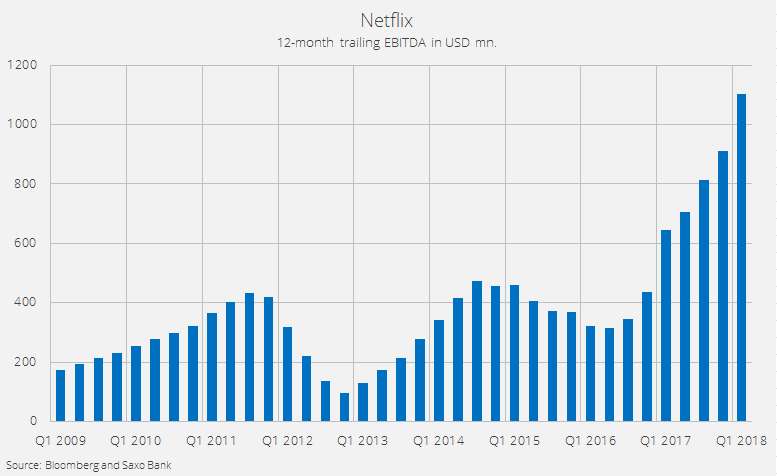 The big question is what the overall potential is. Naturally, Netflix cannot continue to accelerate its growth rate so it would be obvious to expect this metric to begin declining as the international expansion matures.

What the upper limit in terms of subscriptions? Netflix typically sells one subscription per household so Netflix will never get Facebook or Apple numbers. But the stickiness of its customers and the life-time value is likely increasing over time as the content universe expands and gives customers little reason to unsubscribe.

Our ballpark estimate is that Netflix could grow its subscriber base to around 300m before the market gets saturated. If the average household has 2.5 persons, then that is a reach of 750m viewers.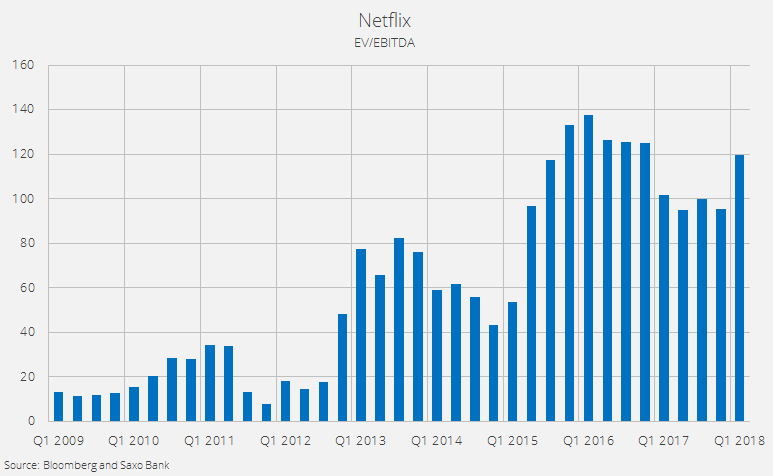 Valuation has always been the big concern on Netflix and the main angle for hedge funds to short Netflix shares. So far ,the short trade has been terrible with Netflix riding the momentum wave to over $300/share up from $50 in early 2015.

With an EV/EBITDA ratio at 120x Netflix is without question the most expensive US large cap technology stock, so there is obviously a question to be raised about the risk-reward ratio going forward.

On a long enough time horizon, we know that valuation is inversely linked to performance (there are, of course, exceptions to the rule). The reason why investors are willing to pay such a steep premium for the shares is that the fact that Netflix is likely to dominate streaming content for the next decade with no apparent competitor really in a position to threaten that outlook.

Netflix weekly share price since Q4 2013: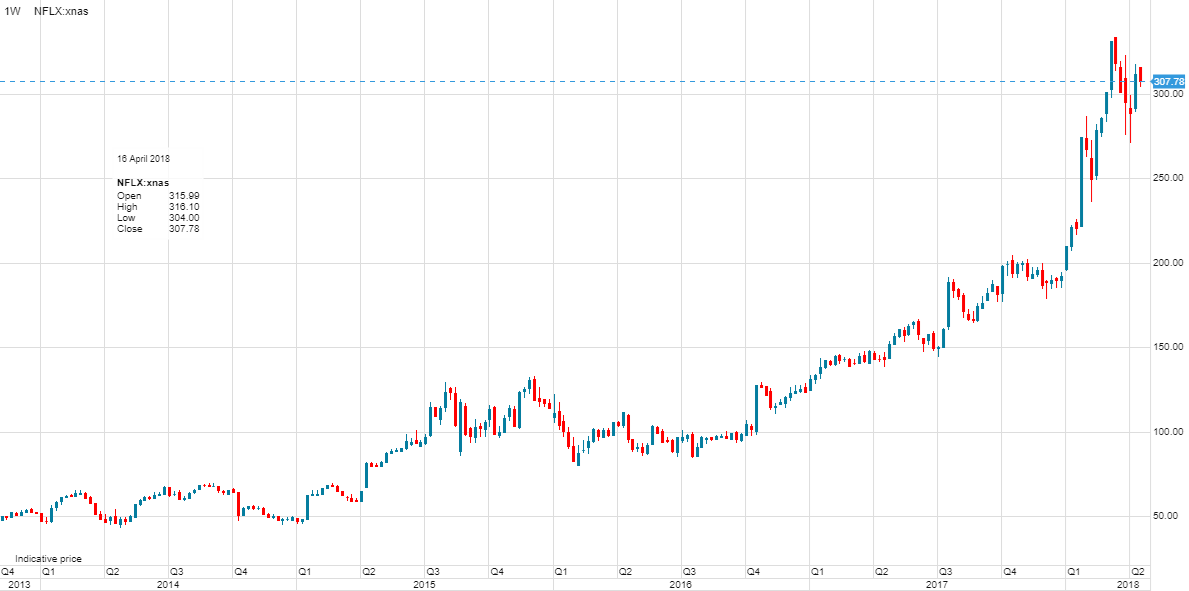 As we head into the New York open, it appears that investors are cheering Netflix's Q1 result with the result serving as an apparent reason to re-enter the equity market as a whole.
You can access both of our platforms from a single Saxo account.