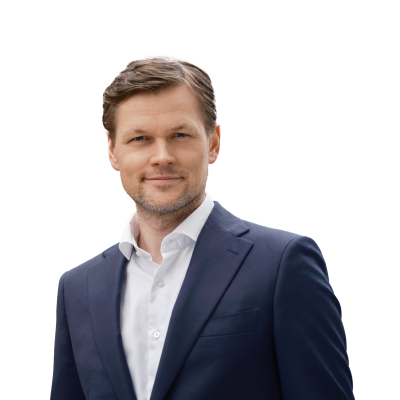 Peter Garnry
Head of Equity Strategy
Farfetch, the London-based technology platform for luxury fashion, has just filed its F-1 for IPO on the NYSE with a proposed maximum offering size of $100 million. The company has applied to have its Class A ordinary shares listed on NYSE under the ticker symbol 'FTCH'. In the latest filing, the number of shares and offering price has not been published so we cannot make any valuation comparison in this initial IPO analysis. As soon as the company updates its filing we will update our analysis with valuation comparison against relevant peers.

The business

Farfetch is a technology platform for the global luxury fashion industry that connects brands, retailers, and consumers in what the company characterises as a fragmented market. The company was founded 10 years ago and has established an interesting position in the global fashion industry, worth $307 billion in 2017 and expected to grow to $446bn by 2025 according to Bain. The majority of revenue is generated through the Farfetch Marketplace connecting around 2.3m consumers with 980 luxury sellers.

As with many other online retailers, Farfetch has acquired a foothold in the physical world by acquiring Browns, a British fashion and luxury goods boutique, in May 2015. Browns operates two retail fashion boutiques in London. The company has 3,000 employees with two-thirds of its workforce employed in Technology & Product and Operations.

As of December 2017 the company had 936,000 active customers, up 44% year-on-year,and revenue was $386m in 2017, up 60% y/y. According to Bain, the luxury market grew 6% annualised since 2010 with online luxury fashion growing 27% annualised in the same period. The online market share in luxury fashion is around 9% and thus far lower than most other retail markets.
The business consists of three main pillars:
Applications
: the core engine of the business with Farfetch Marketplace as the largest application built on the platform connecting consumers and luxury sellers. Farfetch Black & White Solutions is a white-label e-commerce offering.
Services
: offers product presentation capabilities, demand generation through Farfetch's marketing engine, secure multi-payment processing, and supply chain management.
Data
: the company accesses rich data from luxury sellers on the platform to better understand marketing campaigns, fashion trends, and consumer behaviour. Farfetch has 631 engineers and data scientists working on the data solution.
As the financial statements below show, the company is growing very fast by investing heavily in infrastructure and technology. The opposite side of this is an operating loss of $94.5m in 2017 that is likely to increase in 2018 based on the numbers available as of June 30, 2018. If Farfetch follows the same trajectory as Zalando then profitability will increasingly be a priority as a publicly traded company. One metric that stands out and is likely an indicator of a sticky business model is the number of orders/active customers, which has increased from 2015 to 2017 on top of a higher average purchase value per order. This is an indication of a healthy ecosystem.
Another key indicator for any business, but especially e-commerce firms, is the lifetime value to consumer acquisition cost. As the chart below shows, the ratio is above one already after six months which explains why the company is confident in its high investment strategy generating operating losses in the short-term.
Revenue is geographically well-diversified with Europe, Middle East, and Africa being the largest segments following by Asia-Pacific. Unfortunately, the company does not break down its Asia-Pacific exposure but given how much China is mentioned we expect China to be a big part of this segment, especially given the integration with JD.com and WeChat.
Risk profile
: The Farfetch IPO comes with risks for investors. Key investment risks are slower online adoption/penetration than expected as luxury proves to be more a physical experience than online. The company is not profitable, which creates greater credit/equity risks for shareholders and creditors. The luxury fashion industry is highly competitive and fast-changing. which makes it difficult to predict. Farfetch is dependent on luxury sellers wanting to sell their goods on the platform and these sellers likely have the upper hand on the take-fees. GDPR could potentially slow down retail growth as it increases friction for customers.
You can access both of our platforms from a single Saxo account.