Equities under pressure from weak data and tech tax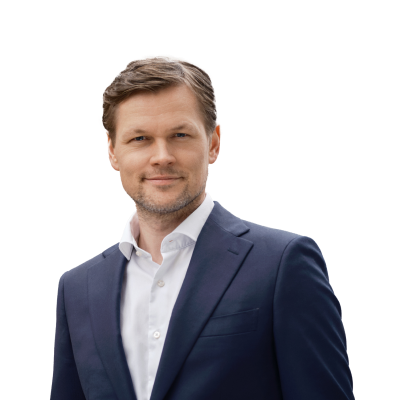 Peter Garnry
Head of Equity Strategy
Global equities declined 0.7 % last week as macro beats are getting smaller and smaller in the G10 countries. The macro surprise index remains just barely above zero indicating that the steam is coming off. This week is critical for equities as many macro events will hit markets and because sentiment is weakening.

Macro heavy week

The macro events this week are going to set the direction for the coming weeks. Today and tomorrow the G20 countries are meeting in Argentina and discussions will center on trade policy with the Trump administration's tariffs on steel and aluminum to take effect on Friday. Topics such as China's purported theft of intellectual property rights will likely also be discussed. We are weighing towards mostly negative headlines will come out of the G20 meeting.

ZEW figures for March are out on Tuesday expected to show a cooling of future expectations and current situation supporting the recent macro fatigue. On Wednesday, the new Fed chairman Jerome Powell will hike the Fed Funds Rate to 1.75 %. This will likely flatten the yield curve even more, as the short end of the curve is rising much faster than the long end with the US 10-year yield stuck in the 2.8-2.9 % area. A flattening yield curve is typically a signal that a recession is getting closer. There is already a growing group inside the Fed that is getting increasingly worried about this and advocating for a pause in rate hikes. This could potentially be the biggest turnaround in markets in 2018 if the Fed was to pause rate hikes.



On Thursday, ZEW surveys for March and euro area PMI figures for March will hit markets. The consensus among economists is for both time series to soften from February again supporting the growing but slowing theme in markets. On the same day, the European Central Bank will also release its Economic Bulletin from it latest meeting giving more insight into the most recent decision. Our main hypothesis is for the ECB to remain very loose in its monetary policy as the euro area is still struggling with overcapacity in certain regions. On Thursday, investors will also get US PMI figures for March and the US Leading Index expected to remain elevated, showing robust growth in the US.
Our main thesis is still that the macro will continue to disappoint against expectations, negatively impacting investor sentiment. We believe equities remain in a transition period where new evidence will either show a slowdown or a final acceleration of economic growth in this economic cycle. Our dynamic asset allocation model remains defensive post February's volatility shock.

Technology and Facebook

Facebook shares are down almost 4% as the Cambridge Analytics Files were revealed over the weekend by the Guardian. The files expose a major data scandal that Facebook did little to contain or correct. This scandal will fuel into the Mueller investigation and potentially pave the way for the regulation of Facebook as the social media platform is a national security asset because people's behaviour can be impacted through the network.

NASDAQ 100 futures are down 1.3% in pre-market as the EU Commission is considering a technology tax of 3% on revenue. This is move to make technology companies, that are extensively using transfer pricing to avoid taxes in high tax rate countries, to pay more to society. These are just the first signs that major technology companies will be more regulated in the future. It is key for long-term investors in technology to have this on the radar.

Chinese earnings to dominate

The Q4 earnings season is in its final stage but this week major Chinese earnings are scheduled for release. Below are the key earnings releases to watch:

Oracle (Mon) – high expectations for outlook given new database product and changes to cloud business model. Our Equity Radar model has a negative rating on the stock.

Ping An Insurance (Tue) – Q4 is expected to be strong driven by investment performance and new premiums growth. Our Equity Radar model has a neutral rating on the stock.

Tencent (Wed) – revenue expected to grow 56 % in Q4 but operating margin is expected to come under pressure as the company diversifies into other fast-growing but lower margin businesses such as payment. Our Equity Radar model has a neutral rating on the stock.

PetroChina (Thu) – Q4 and 2017 is expected to see drastically improved results y/y as the oil price is up compared to last year. Lower oil production is likely to slow down while gas production has likely been strong due to a cold winter. Refinery business has likely also been strong. Our Equity Radar model has a neutral rating on the stock.

China Mobile (Thu) – focus on 4G subscriber growth which is likely to fall from Q3. Fixed-broadband sales likely offset most of the impact from the government's removal of domestic roaming charges which were implemented to increase competition and give better prices for consumers. Our Equity Radar model has a high positive rating on the stock.

Accenture (Thu) – cloud and analytics are the key drivers of growth that is higher than its peers. Our Equity Radar model has a high positive rating on the stock.

Nike (Thu) – focus is no market share loss to Adidas and changing consumer preferences in North America. Apparel sales is key focus for investors for them to believe in Nike's turnaround. Our Equity Radar model has a neutral to slightly positive rating on the stock.

Micron Technology (Thu) – this stock has consistently been in our Equity Radar's top 40 list but the recent rally has pushed it outside.. Analysts are still expecting strong demand for DRAM and NAND memory chips. Our Equity Radar model still has a moderately high positive rating on the stock.
You can access both of our platforms from a single Saxo account.