Alphabet posts worst profit margin since 2004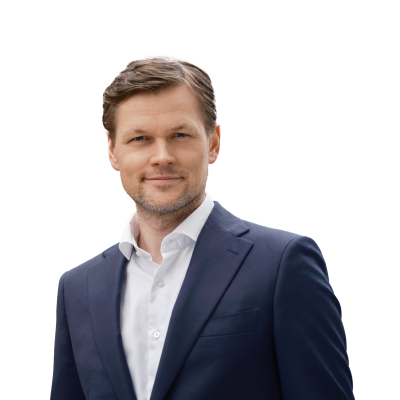 Peter Garnry
Head of Equity Strategy
Summary: News of a massive spending spree by Alphabet on data centres for its subsidiary Google has left its shares with a bit of a hangover as investors responded by chopping 4% off their price.
---
Google's parent company, Alphabet, reported Q4 earnings last night with revenue ex-TAC (excluding traffic acquisition cost) at $31.8bn beating estimates of $31.3bn. Looking at the gross revenue number (so not taking out TAC) it came out at $39.3bn up 22% y/y while EBITDA at $10.8bn was only up 11% y/y. The Q4 2018 EBITDA margin was 27.5% which is actually the lowest in Alphabet's history as a publically listed company and the worst since Q1 2004.

The reason for this margin squeeze is an astronomical rise in capital expenditure on datacentres related to the Google search engine, YouTube video streaming service, Waymo (autonomous car service) and cloud infrastructure. The company said in the conference call that YouTube is driving the majority of the rise in capital spending. 12-month rolling capital expenditure has gone from around $10bn in 2016 to $25bn in 2018. As a result, the free cash flow generation has declined the past two years, which is longest streak since the period 2013-2014 where Alphabet had a mild contraction in free cash flow generation. Investors were concerned over these developments sending the shares down 4% in after-market trading.
Interesting takeaways from the conference call:

Expect capital expenditure to slow down meaningfully – we are not that sure about that for 2019

Google is increasing its investments into e-gaming

Cloud business is the fastest growing business in the Alphabet group

5 million paying G Suite customers

The board has authorised $12.5bn in share buybacks
Elsewhere in equity markets

This morning the Danish jewellery company Pandora reported Q4 numbers that significantly topped estimates. Q4 EBITDA was DKK 2.8bn vs est. DKK 2.5bn and revenue also topped estimates at DKK 7.9bn. Investors have sent shares up 14% on the news.
Pandora has been a heavily shorted stock for years by US-based hedge funds in particular. If today's earnings release reverses sentiment then Pandora's shares could experience a short squeeze in the short-term. But for perspective, the company's troubles are not over yet as management is guiding negative organic revenue growth of 3-7% in FY19 with likely more downside than upside risk given the weak economy in especially Asia.
Upcoming IPO
The hugely popular business collaboration platform Slack has confidentially filed for IPO in a direct listing approach similar to that of Spotify last year. Slack has all the ingredients to become a huge IPO in terms of interest and according to a previous
Fortune article
people close to the deal suggest a valuation at around $7bn. Little of information about the progress of the company slipped out over the years but one recent number suggests around 8 million active business users. We will follow up as soon as the company has filed its S-1 filing with the SEC.
You can access both of our platforms from a single Saxo account.