Silver stabilises as focus shifts to gold and the dollar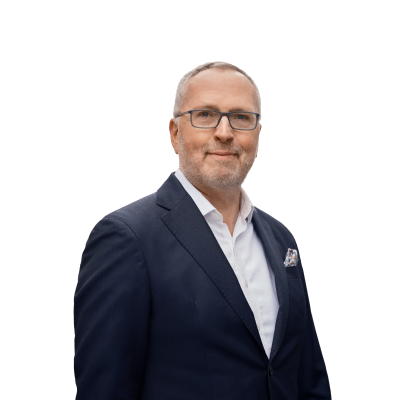 Ole Hansen
Head of Commodity Strategy
Summary: Silver's Reddit inspired rally has run its course for now with the price retracing most of the gains seen during the past few days. In order for the market to rally, which we believe it eventually will, it has to be based on sound fundamentals and not frenzied buying based on a questionable narrative. The focus now returns to the dollar, gold and to a certain extent copper as the key sources of inspiration.
---
Silver's go it alone rally has ended and after failing to break above $30/oz, now a double top, the Reddit trade idea has crumbled. Having corrected by 12% since Monday it has found support at $26.35/oz, the 61.8% retracement of the January low to Monday's peak.
In our latest update from Monday we highlighted the reasons why we have a long-term positive view on precious metals, led by silver, but also why the rWallStreetBets inspired pump was likely to fail given its incorrect narrative of a large naked short that could be squeezed.
Without strong support from gold which instead has been drifting lower in response to a stronger dollar, the rally was doomed to fail. Not least given the lack of fundamental reasons for the gold-silver ratio (Ticker: XAUXAG) moving to a seven-year low at this point in the cycle. The ratio traded down to 62.35 on Monday before returning to 70, the 10-year average. Whether silver has retraced enough depends on the extent to which recent buyers of silver through exchange-traded funds are more to sell out. Since Thursday and up until yesterday total holdings backed by silver jumped 1,732 tons to a fresh record of 29,900 tons.
While premiums for silver coins and small bars due to strong retail demand has been rising, thereby forcing unfortunate buyers into paying a huge and potentially loss making premium above the prevailing spot, the LBMA in London reported that one billion ounces or 28,350 tons of silver traded in the London spot market on Monday. Despite being triple the level seen in recent months, the LBMA said "throughout this period, the market continued to demonstrate liquidity and durability, and no issues arose impacting either trading, settlement, or the efficiency of the daily price auction."
Having fully retraced the rWallStreetBets on Reddit and #Silversqueeze on Twitter driven surge, the focus now turns to gold and its ability to recover from this week's stronger dollar-led weakness. So far the yellow metal has managed to defend an area of support around $1825 and while the dollar has created some headwinds, renewed weakness in US 10-year real yields below -1% has provided support.
You can access both of our platforms from a single Saxo account.