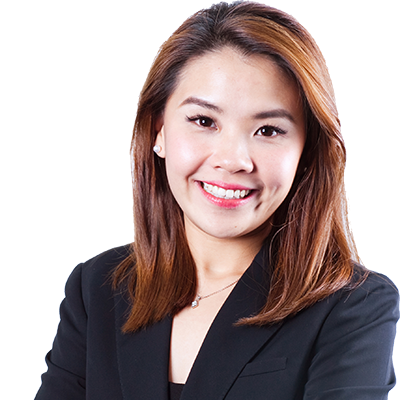 Payton Lee
Singapore Sales Trader
Various monetary policies issued by the central banks have inflated asset prices but have had little impact on consumer goods and services, perhaps even on tax. We think it makes sense to keep some ammunition in reserve to take advantage of opportunities. If the market is nearing the end of the rate hike cycle, yields are going to start looking more attractive given the expected leveling off in yield increases. With higher interest rates, fixed income is likely to produce more positive returns.
Let's take a quick look at the various central banks' upcoming events and recent actions:
Most traded bonds on Saxo – Offline:
In December 2018:
The Federal Reserve raised rates for the 4th time in 2018 alone, ignoring a stock-market sell-off and defying pressure from President Donald Trump, while dialling back projections for interest rates and economic growth in 2019. By trimming the number of rate hikes they foresee in 2019, to two from three initially, policymakers signalled they may soon pause their monetary tightening campaign as Fed officials had a median projection of one move in 2020. This was mainly due to the central bank assessment of the risk as "roughly balanced". Furthermore, several factors highlight threats from a softening world economy.
The European Central Bank decided to keep the interest rate unchanged in December 2018 on the main refinancing operations, marginal lending facility and deposit facility. The ECB also confirmed that its asset purchase program will end this month and stated that it will slowly return to a more normal monetary policy. While the ECB will stop buying fresh assets, it reiterated its earlier promise that interest rates will stay where they are. The ECB wants to keep long-term interest rates low to boost inflation by reinvesting principal payments from maturing bonds under the APP for an extended period of time, past the date when it starts raising its key interest rates.
Sweden's central bank raised its benchmark by 25 basis points to -0.25% as economic activity remains strong and inflation is around its target level. However, the bank pushed back its forecast for the next rate hike to the second half of 2019 to cushion the effects of softer global growth. It is the first-rate hike by the Riksbank since July 2011 but was expected by many analysts following the central bank's statement in October that the rate would be raised either this month or in February next year. The Riksbank had kept its rate steady since ending an easing cycle in February 2016 but took a first small step toward normalising its stance in December 2017 by letting its asset purchase programme expire.
In Jan 2019:
The People's Bank of China was the first central bank in 2019 to change its monetary policy. The PBoC lowering its reserve requirement ratio for large financial institutions by a total of one percentage point, resulting in the release of a net 800 billion yuan in funds that can be used to boost loans to private companies. The cut in the amount of funds that banks hold at China's central bank will take place in two steps, with the first cut as of January 15 and the second of 0.5 points as of January 25, which will coincide with Chinese New Year, when liquidity conditions tends to tighten.
The Central Bank of the Republic of Turkey held its policy rate steady at 24%, as expected by the market. The central bank maintained its rate since raising it sharply in September 2018 as prices began to rise in response to the fall in the value of the Turkish lira. The bank also reiterated its guidance from December that it was keeping a close eye on inflation expectations, prices, the lagged effect of past rate hikes and fiscal policy, confirming that "if needed, further monetary tightening will be delivered".
Upcoming:
The European Central Bank will hold its policy meeting this week (Thursday, January 24). The December projection saw a growth rebound in the last quarter of 2018, as industrial output contracted in November with PMIs plunging further in December. Therefore, the market expects the ECB to describe the risks to its forecast – meaning a downgrading to its projections in March. Furthermore, the ongoing geopolitical uncertainty including the US-China trade war had spilled over to hurt the Eurozone. Nevertheless, the ECB also confirmed that this month will mark the end of its €2.6 trillion money printing QE programme, which began in early 2015 to ward off the threat of deflation.
In this environment, investors should consider upgrading the credit quality of their portfolios. We continue to like the financial sector because banks' balance sheets remain strong and higher rates are boosting their net interest margins, which was proven by the recent earnings results too.
We would like to share monthly Saxo most traded bonds below:
Most traded bonds on Saxo – Offline:
Most traded bonds on Saxo – Online:
Should clients have any queries on the above information, please kindly contact us.
You can access both of our platforms from a single Saxo account.