Are banks gearing up for a breakout?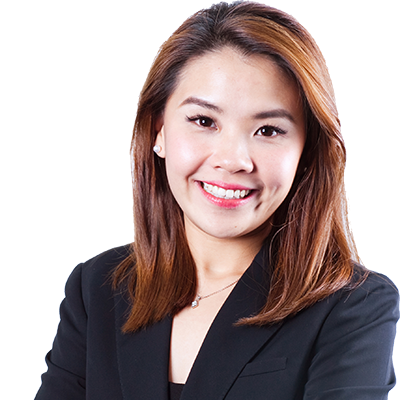 Payton Lee
Singapore Sales Trader
Summary: Financial stocks have underperformed the broader market of late but may be on the cusp of advancing as we head into corporate earnings season.
---
Financial stocks rallied for two days as 10-year Treasury yields hit a fresh new high around 3.23% and analysts say that underperforming bank shares may be poised to gain off low expectations into third-quarter earnings season. The first batch of these Q3 bank earnings kick are due for release on October 12 (Friday).
The banking and financial sector was extremely quiet throughout the summer period, but just last week, the market saw the financials become the best performing sector in the S&P 500. However, there was a little pullback on Friday when headline non-farm payrolls came in below expectations. Yet, revisions were positive and the unemployment rate fell to 3.7%.
The KBW Bank Index, which tracks 24 exchange-listed large-cap bank stocks, is now in the red as the US equity sell-off intensified last Friday, following two days of yield rally-fuelled gains. Some of the declines are tied to the overall stock sell-off, some might be profit-taking. Yet the 30-day positive correlation with 10-year Treasury yields, while rising this month, is nowhere near the levels in June and early July. Concerns about soft lending, macroeconomic pressure and a trade war may overshadow rising yields. And as yields rise, so do deposit costs.
The KBW Bank Index rose as much as 3.6% from the low of October 2, led by some of the country's biggest lenders, including Bank of America, Wells Fargo & Co, and JPMorgan Chase. On October 12, big banks like JPMorgan will shine the spotlight on quarterly earnings. Citigroup Inc. and Wells Fargo also report that day, while BofA, Goldman Sachs Group and Morgan Stanley report the following week.
Despite a variety of worries such as those outlined above, the market is looking for bank rallies into the earnings and is expecting solid results. Furthermore, analysts reckon that the banking sector can catch a bid and make up some lost ground on the prints. The graph below depicts the performance of the financial sector as compared to the IT and energy sector.
It's quite definitely true that technology names are still leading the market, while financial stocks are second in line. This means that the current juncture for financial stocks is an attractive entry point as it comes after a period of underperformance.
For many investors, the weakness in banking sector stocks has been somewhat of a surprise. Global interest rates are tightening on broad-based economic strength, and the Federal Reserve has made it clear that the plan is to continue raising interest rates even if it receives negative criticism from the White House. This has improved expectations for the banking sector and various benchmarks its recent breakout levels.
For Q3 as a whole, total earnings are expected to be up 17.9% from the same period last year on 7.3% higher revenues, the sixth occurrence in the last seven quarters of double-digit earnings growth. Moreover, Goldman Sachs pointed out that banks saw sell-offs in March and June this year, both of which were related to broad macroeconomic risks. "Following these episodes, the banks typically recover their peak prices within 90 days of reaching -10% pullbacks, often as macro concerns recede," the analysts wrote. Goldman also noted that large banks are trading below their average post-financial crisis multiples of 10.7 times earnings. Specifically, Wells Fargo, which has been battered this year, is "buy" rated by Goldman.
It is certain that JPM (purple line above) was the first stock to break above its March highs. Second quarter earnings came in firmly above analyst expectations, which adds up to 14 consecutive positive quarters that beat estimates. JPM's share prices has thus gained as much as 13% from July's low to close on October 8 at 115.32.
Banks and lenders are benefiting from interest rate hikes and the healthy economy, while these corporations have tamped down their expectations for loan growth and trading businesses. The rationale of an improved economy leading to better loan growth has yet to be seen and modest loan growth is anticipated again this quarter.
On the other hand, on trading businesses, we can concur that there was a good start in the beginning of the year but the typical summer slowdown proved unavoidable. This may result in flat Q3 trading revenue as market volatility subsided as compared to the previous quarter, which is well in line with seasonal patterns. Consumer banking has, in the view of many, become competitive, so banks are competing for depositors, while they can continue to be well capitalised and lend.
Finally, as we await the new numbers it's worth bearing in mind that as long as we don't see any significantly bearish surprises investors still have the opportunity to gain access cheaply.
You can access both of our platforms from a single Saxo account.