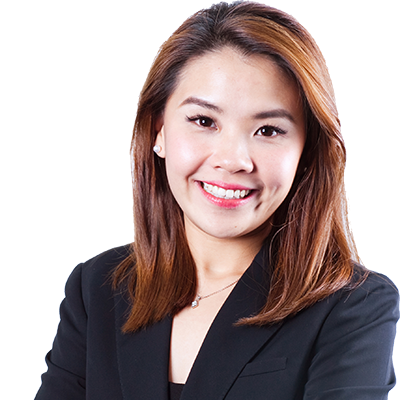 Payton Lee
Singapore Sales Trader
The first half of 2018 was all about the Trump administration's moves, but there remains a great deal of uncertainty in Europe, and this extends beyond the political tensions raised by Italy's new populist government.
Adding to the European factor, we have the ongoing Sino-US trade war weighing on markets this quarter. Britain's exit from the EU will also have a significant impact on politics and the economy across Europe as a whole.
One of the biggest impacts will probably be felt in the financial industry, particularly in the investment banking sub-sector where London is a major hub.
In the UK financial services sector, the vote to leave the EU has fueled perceptions of uncertainty and depressed risk appetite. Lower risk appetite is likely, in turn, to lead to a squeeze in business investment and hiring, and a renewed focus on cash and cost control among corporates. Elevated uncertainty is likely to weigh on mergers and acquisitions, IPO activity, and inward investment.
Deutsche Bank lagged its European peers as the firm's Q1 results hit the company's performance; shares at that point stood around €11.26.
Deutsche Bank shares now trade around the €10.88 level, with the downtrend visible on the chart below.
On its Q2 earnings released last week, Deutsche reported net income of €401 million ($469 million), a decline that was driven in part by weak trading results that nonetheless provided some relief for investors used to bad news from the Frankfurt-based lender.
Share prices have fallen 35% this year, but are now well of their 2018 lows.
Earlier this year, DBK also mentioned its plan to abandon a longstanding aim to be the top global securities firm, as well as a planned shift in focus for its corporate finance business to industries aligned with the firm's European clientele as well as consumer banking (including wealth management) in growing markets like Italy and Spain.
Following this strategic announcement, Deutsche has shifted the clearing of up to 50% of its euro-denominated derivatives trading from London to Frankfurt's Eurex. The crucial shift is an important strategy for Deutsche, which has been trying to attract a bigger slice of the European derivatives clearing business since June 2016, when Britain voted to leave the EU.
The Bloomberg chart below shows the big European banks in comparison to the Europe 600 Banks ETF, while Deutsche is picking up since its dip in May.
Tough competition in the financial services market puts additional pressure on the bank's profitability. Overall, numerous factors have contributed to the leading role taken by the European financial services industry. With Brexit headlines resurfacing, this industry will probably be concentrating on its key strengths to improve business conditions.
If individual shares seem risky, investors may consider including exposure to European financials through exchange-traded funds. An interesting finding from Bloomberg shows that these funds (EUFN and SX7PEX) lured big pools of buyers since the end of June, a move that may have be driven by Deutsche's relative optimism and growth during the period.
You can access both of our platforms from a single Saxo account.