Does the Netflix share plunge forecast the future for tech?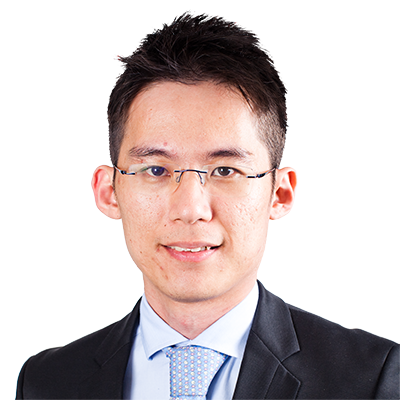 Lee Hong Wei
Singapore Sales Trader
It's earnings season in the US again! One of the most interesting companies to report so far is Netflix, the world's largest online content streaming company. But Netflix delivered a shock as its earnings were largely disappointing in terms of subscriber numbers. The company had expected to attract an additional 6.2 million subscribers in the second quarter but only managed to sign up 5.15m, thereby missing both its domestic and international market subscriber forecasts. Read more on Netflix from our Australia market strategist, Eleanor Creagh here.
This marked Netflix's first subscriber miss in five quarters and its dismal performance dragged other tech stocks slightly slower at the opening bell. However, the NASDAQ index still managed to shrug off the negative contagion and closed off last week at an all-time. In contrast, the S&P 500 and the Dow Jones Industrial Average have been struggling to even retest their January highs.
With so much hype and expectation being built into such high-growth technology stocks, especially during earnings season, we have done a simple back-test on some of the most traded US tech names in Saxo and here is the result.
Strategy: You go long the stock two weeks before the earnings release (on market close) and exit the position seven days after earnings (on market close).
Unsurprisingly, most of these tech names have been beating most of their quarterly earnings for the past four quarters. Twitter had an outlier performance two quarters ago as the stock enjoyed a slew of analyst upgrades after announcing its first quarterly profit in the company's 12-year history. In contrast, Tesla showed huge earnings volatility with extreme swings in either direction in the past four quarters.
Of course such a strategy would expose the investor to unnecessary single-stock exposure so spreading out investments and diversifying would be preferable.

Of the 10 names that we have listed, you would get an average return of about 2.97% – 4.5% in the past four quarters, which seems to be a decent return for a period of just three weeks.
All in all, if you are in the camp that it will still be an earnings-beating season for these tech names, it is not a bad strategy from what we have simply back-tested. For current shareholders of these popular technology names, remember that the VIX volatility index is back in low territory, suggesting possible complacency in the market. The massive intraday plunge by Netflix serves as a reminder and a reality check of what could happen to these tech names and the global market.
You can access both of our platforms from a single Saxo account.