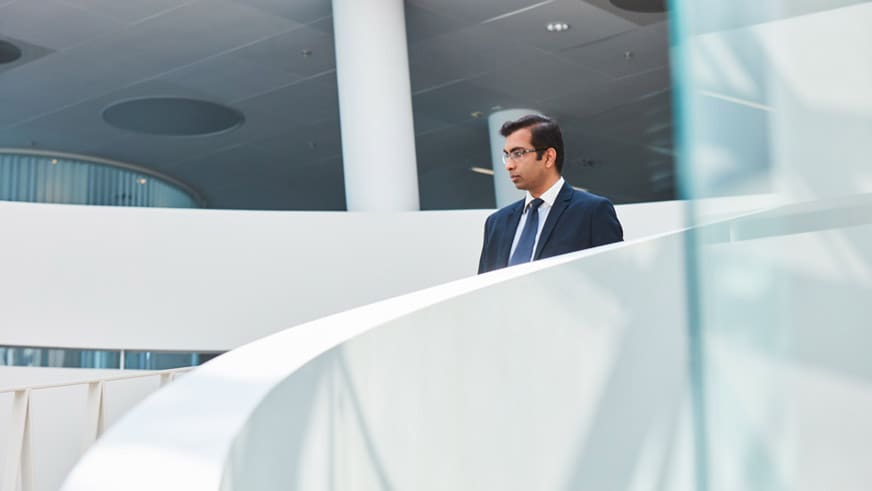 Saxo Markets launches Regular Savings Plan featuring managed portfolios curated by BlackRock
The regular savings product from Saxo will include three managed portfolios curated by BlackRock (Defensive, Moderate and Aggressive), offering investors high quality assets from the world's leading asset manager


Fees are low, with the minimum monthly contribution of SGD 100 and investors are not tied in for any period; they can sell whenever they choose at no cost


Easy to set up and designed to be mobile-first and user-friendly, investors in Singapore get to be the first in the world to enjoy Saxo's Regular Savings Plan
SINGAPORE, 4 May 2020 – Saxo Markets, a leading Fintech specialist that connects people to investment opportunities in global capital markets, today announces the launch of its first savings product. Singapore is the first international market where Saxo is rolling out this new Regular Savings Plan, which features three managed portfolios of iShares ETFs, drawn upon world-class investment data and insights by BlackRock, the world's leading asset manager. This gives investors direct access to high quality and well-curated asset management with low fees via Saxo.
Typically, most regular savings plans let people invest a fixed amount of funds every month into buying blue chip stocks, bonds and ETFs, using an investment method called dollar-cost averaging to protect people from the volatility of the markets. Saxo's Regular Savings Plan is different in that people can directly invest into managed portfolios rather than a single stock or ETFs. Furthermore, the curation by the asset management experts at BlackRock means that investors not only get exposure to a wide range of investments but also benefit from BlackRock's well-established track record.
"We are thrilled to be able to launch the Regular Savings Plan, which has the distinct advantage of featuring BlackRock-inspired portfolios, available seamlessly on a mobile-first experience via Saxo. With the current market volatility and general mood of uncertainty with the economy and society, many people may be wondering if it's a good time to invest in a savings product. The concept of dollar-cost averaging in fact pays off for those who invest over time, as the same amount of money invested each month into the portfolio buys up more of an asset when prices go down and less when prices go up. Combining BlackRock's asset management expertise with Saxo's world-class technology and broad access to global capital markets, investors can now enjoy affordable, skillfully-curated investment portfolios with comprehensive exposure," said Adam Reynolds, Asia Pacific CEO, Saxo Markets.
"With direct digital advice now available to the mass investment community, we are pleased to see demand from Singapore for ETF-based portfolios that are low cost, transparent, and flexible," said Anthony Arthur, Head of Wealth for Asia at BlackRock iShares. "BlackRock is dedicated to ensuring relevant building blocks are easily accessible for service providers like Saxo to construct diversified investment solutions for investors."
From internal and external research, people are looking for ease of use, ease of account opening, low fees and mobile access when it comes to online investment. Saxo's Regular Savings Plan is easy to set up and is designed to be mobile-first and user-friendly. Each portfolio – Defensive, Moderate, and Aggressive – caters for a different risk appetite, ranging from low to high, and follows an investment strategy suited to different investors' goals and profiles. The portfolios are automatically rebalanced to adapt to changing market conditions, and continually target the highest returns for the risk-level taken.
Besides being easy to use, Saxo's Regular Savings Plan also promises flexibility for clients. Investors are not tied in for any period, and they can sell whenever they like at no cost. The minimum deposit is SGD2,000 up front when starting the plan, and investors can maintain it with SGD100 per month going forward. No other provider in Singapore allows investors to make regular contributions of SGD 100 per month into managed portfolios. Clients also have full transparency and control as they can monitor the investments 24 hours a day through the Saxo platform, and withdraw at any time for no extra cost.
Following the introduction of Saxo Rewards in February, the most dynamic and transparent loyalty programme in multi-asset trading and investment, Saxo's Regular Savings Plan continues the momentum for Saxo Markets in Singapore as the company looks to introduce more innovative products and an enhanced platform experience for all users.
For more information, please visit https://www.home.saxo/en-sg/products/regular-savings-plan.
---
About BlackRock
BlackRock's purpose is to help more and more people experience financial well-being. As a fiduciary to investors and a leading provider of financial technology, our clients turn to us for the solutions they need when planning for their most important goals. As of March 31, 2020, the firm managed approximately $6.47 trillion in assets on behalf of investors worldwide.
About iShares
iShares unlocks opportunity across markets to meet the evolving needs of investors. With more than twenty years of experience, a global line-up of 900+ exchange traded funds (ETFs) and $1.85 trillion in assets under management as of March 31, 2020, iShares continues to drive progress for the financial industry. iShares funds are powered by the expert portfolio and risk management of BlackRock, trusted to manage more money than any other investment firm1.
Saxo Markets is a licensed subsidiary of Saxo Bank, a leading Fintech specialist that connects people to investment opportunities in global capital markets. Saxo Markets has operated in Singapore since 2006 and serves as the APAC headquarters. As a provider of multi-asset trading and investment, Saxo Bank's vision is to enable people to fulfil their financial aspirations and make an impact. Saxo's user-friendly and personalised platform experience gives investors exactly what they need, when they need it, no matter if they want to actively trade global markets or invest into their future.
Founded in 1992, Saxo Bank was one of the first financial institutions to develop an online trading platform that provided private investors with the same tools and market access as professional traders, large institutions, and fund managers. Saxo combines an agile fintech mindset with close to 30 years of experience and track record in global capital markets to deliver a state-of-the-art experience to clients. The Saxo Bank Group holds four banking licenses and is well regulated globally. Saxo offers clients around the world broad access to global capital markets across asset classes, where they can trade more than 72,000 instruments in over 26 languages from one single margin account. The Saxo Bank Group also powers more than 200 financial institutions as partners by boosting the investment experience they can offer their clients via its open banking technology.
Headquartered in Copenhagen, Saxo Bank's client assets total more than 83,4 billion USD and the company has more than 2,500 financial and technology professionals in financial centers around the world including London, Singapore, Amsterdam, Shanghai, Hong Kong, Paris, Zurich, Dubai and Tokyo.
For more information, please visit: www.home.saxo/en-sg/.