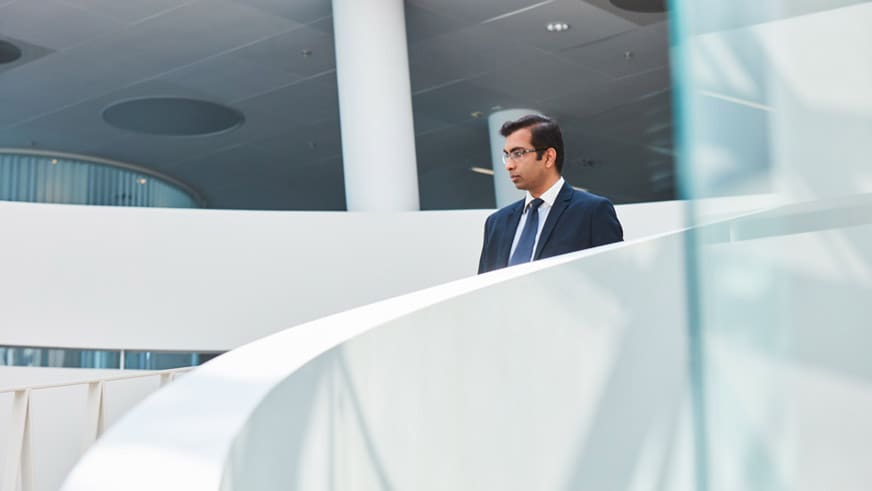 New Swiss Life Global Solutions / Saxo partnership for Variable Universal Life insurance.
High net worth clients of Swiss Life's Variable Universal Life (VUL) policies can now use Saxo Capital Markets' trading platform to manage their assets and investments, thanks to a new partnership between the insurer and the fintech specialist.
Wealthy individuals around the globe using Swiss Life's VUL policies are now able to manage their policies' underlying assets on Saxo's investment platform, providing them with greater control over their stocks, bonds and mutual funds.
A partnership forged in Singapore, benefiting policyholders around the world
Thanks to a partnership recently brokered in Singapore, Swiss Life's policyholders can use Saxo as their policy's custodian and platform provider, to take advantage of the state-of-the-art trading technology and competitive pricing available from Saxo.
Clients have the flexibility to assume greater control over their policy, managing the underlying holdings in their policies themselves. They can also assign the investment mandate to a portfolio manager to manage those assets for them or otherwise use SaxoSelect, Saxo's digital managed portfolio service. The offering allows the client to select from a wide range of global cash equities, bonds and mutual funds via Saxo's multi-award-winning digital platforms.
Delivering global capital markets access and banking-as-a-service to partners, Saxo provides investment technology solutions to over 120 financial institutions globally.
Prime time for fintech innovation
Swiss Life Singapore's CEO, Steve Hickman commented:
"Over the years, I've noticed many distribution partners only selling solutions they are comfortable with, which considerably limits flexibility for customers and revenue for partners. Now, we are seeing more customer-driven solutions, which is fantastic and we want to be part of it. Establishing this partnership with Saxo opens the door for new opportunities and a brand new way of investing for our clients, sending a message of modernity combined with our global expertise."
Adam Reynolds, CEO Saxo Capital Markets Asia Pacific, added:
"We're delighted to deliver this new partnership – which will benefit policyholders introduced to Swiss Life by IFAs around the globe – from our APAC hub in Singapore. Swiss Life's long, proud history is complemented by the vision to provide cutting-edge fintech solutions to help their customers shape their futures. This is where Saxo come in. Swiss Life's core strengths fit well with Saxo's aim to democratise trading and investment, and this partnership is a win-win for both parties, and Swiss Life's policyholders.'
Saxo Bank Group (Saxo) is a leading multi-asset trading and investment specialist, offering a complete set of trading and investment technologies, tools and strategies.
For almost 25 years, Saxo's mission has been to enable individuals and institutions by facilitating their access to professional trading and investing through technology and expertise.
Saxo enables its private clients to trade multiple asset classes across global financial markets from one single margin account and across multiple devices. Additionally, Saxo provides institutional clients such as banks and brokers with multi-asset execution, prime brokerage services and trading technology.
Saxo's award winning trading platforms are available in more than 20 languages and form the technology backbone of more than 100 financial institutions worldwide.
Founded in 1992 and headquartered in Copenhagen, Saxo employs more than 1500 people in financial centres around the world including London, Singapore, Paris, Zurich, Dubai and Tokyo.