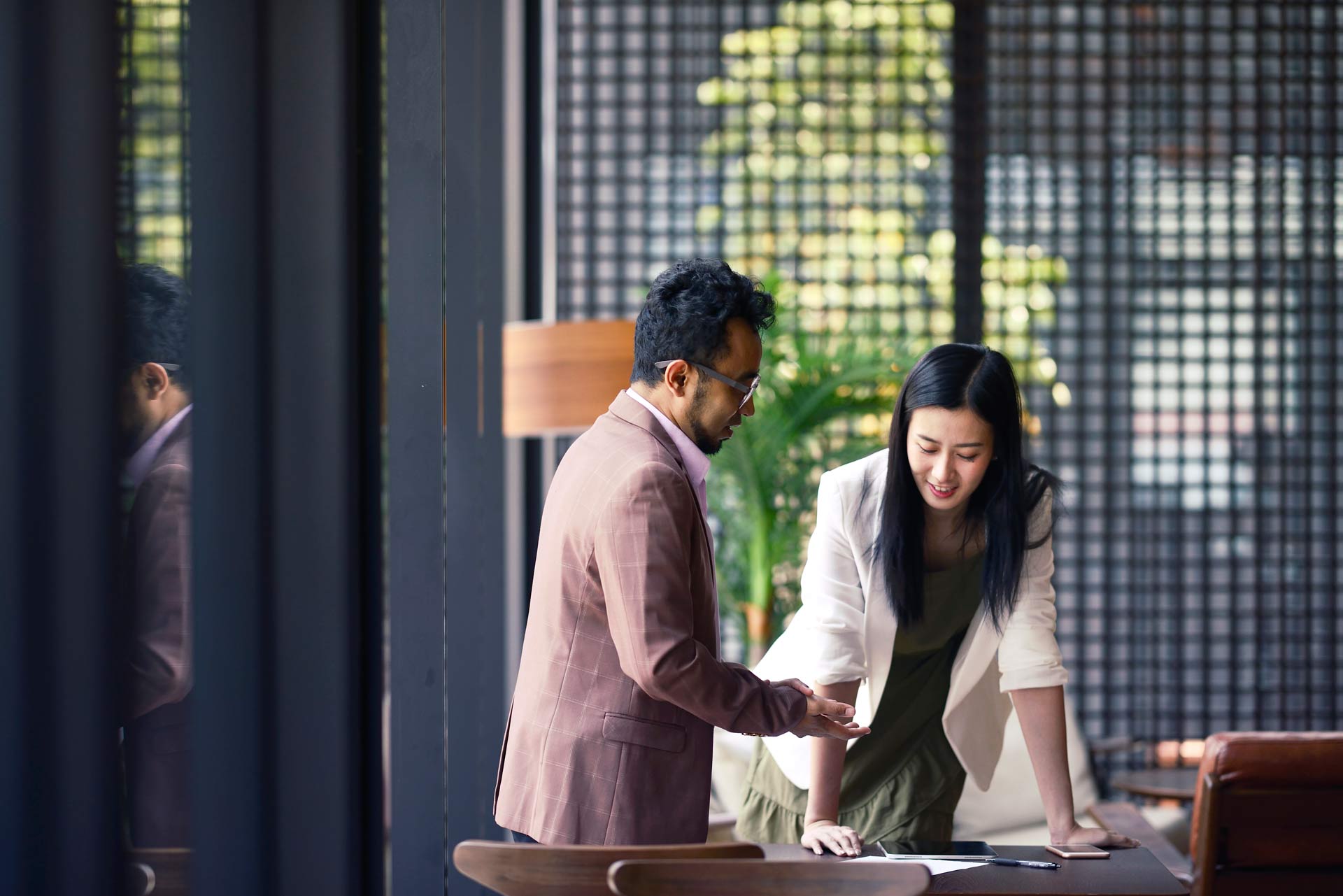 Lion Global Dynamic Growth USD Q2 2021 commentary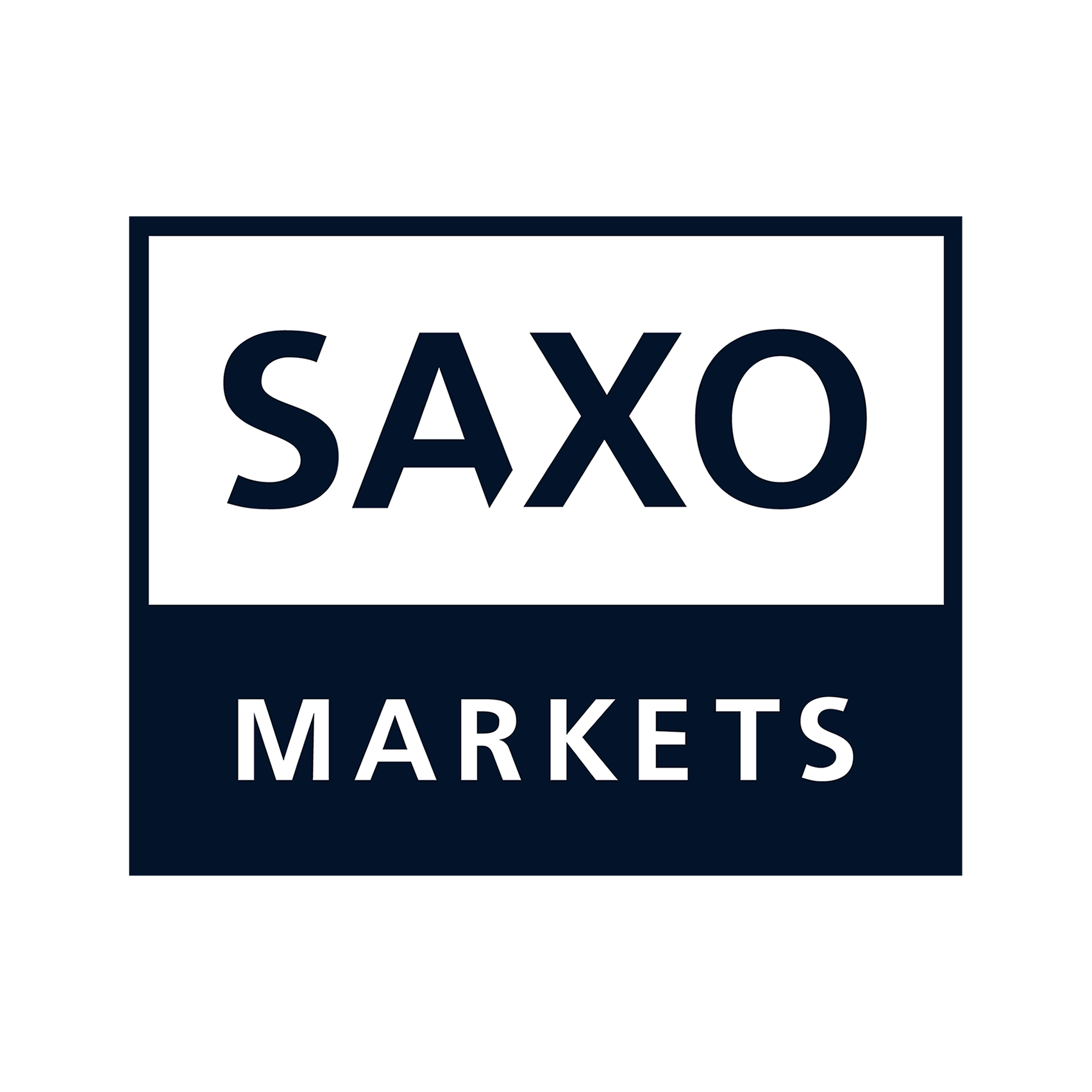 Saxo Markets
| | |
| --- | --- |
| Asset classes | Stocks (developed and emerging markets), bonds (investment grade and high yield) and commodities |
| Instruments traded | ETFs and mutual funds |
| Investment style | Bottom up research and selection of best in class ETFs and mutual funds |
| Quarterly return | 6.0% (net of fees) |
| Annualised volatility (since inception) | 9.6% |
Market overview
Equity
Markets remained buoyant in the second quarter of 2021. MSCI All Country World Index rose 7%, driven by US equities leading the way and Europe and Asia trailing behind. Chinese equities were flat and Japan equities were down slightly during this period. The US 10 year government bond yields retraced 28 basis points (bps) and this allowed Chicago Board Options Exchange (CBOE) Volatility index (measure of equities volatility) to come down to 15-16 levels. Growth stocks outperformed Value stocks handsomely as market participants rotated into long term secular growth winners. This was evident by Nasdaq Index's 9.5% move during the second quarter of 2021. Earnings revisions continue being revised upwards and this continued to fuel markets. So far this year, analysts have revised up US earnings by about 17% and we are witnessing similar patterns of analysts moving their estimates higher in Asia, Japan and Europe as well. This year is all about earnings growth and Price-to-Earnings valuations have remained stable, amidst at an elevated level.
Inflation numbers were off the charts in May 2021 due to the exceptionally low base effect of 2020 recession, but markets looked past the data. Most market participants believed that the inflation spikes are transitory and there is little evidence to assume structural long term inflationary pressures.
Fixed Income
Fixed income returns were flat to slightly higher with US High Yield and Emerging Markets Bonds leading the way with 2.5-3.5% returns (USD). US Investment Grade bonds underperformed High Yield and the same phenomenon was cited in Asia. Credit spreads generally tightened across the board as markets were risk on due to better global economic data. Asian credits underperformed US bonds as market participants were concerned about China credit impulse rolling over. China offshore and onshore bond markets rose 1-1.5% as Chinese government bond yields retraced.
Commodities complex rallied across the board from iron ore to copper to crude oil and aluminum. The pick-up in global industrial activity, business capital spending and recovery in housing and automobile markets gave commodities traders room to continue bidding up prices. This is despite China's attempt to cool the commodities markets by releasing inventories. Gold remained firm with a slightly 3.5% rise.
Portfolio performance (net of fees)*
| | |
| --- | --- |
| Apr | 4.0% |
| May | 0.73% |
| June | 1.1% |
| Since Jan 2016 | 94.2% |
Investment performance of the managed portfolio reflected for the period prior to the launch on 25/02/21 is simulated past performance, based on back-tested performance of portfolio components. For more detailed information, see full disclosure in the disclaimer section of the commentary.
The Lion Global Dynamic Growth Portfolio (USD) rose 6% in the three months ending 30 June 2021. Since inception (Feb 2021), the portfolio (USD) is up 2.8%. The model enjoyed positive contributions from the BGF US Growth Fund (up 9.1% in USD) and Schroder ISF European Special Situations Fund (up 8.1% in USD). Other positive contributions came from BGF US High Yield Fund, Schroder Greater China Fund and Fidelity Strategic Income Bond Fund.
During the second quarter of 2021, the Lion Global Dynamic Growth team (the "team") decided to exit from BGF US Growth fund and PIMCO Global Bond Fund and allocate the weights to iShares Automation & Robotics ETF, iShares MSCI USA Quality Factor ETF and iShares Russell 2000 Value ETF. These allocation shifts reflect the team's view on a rising corporate capital expenditure, broadening out of the economic recovery as vaccination rates rise and its preference for companies which deliver quality earnings and returns. The switch out of PIMCO Global Bond Fund reflects the team's view on shortening duration risk from the model portfolio and positive risk-on sentiment where the allocation is used to fund an increase in equity allocation.

Portfolio Allocation (as of 30/06/21)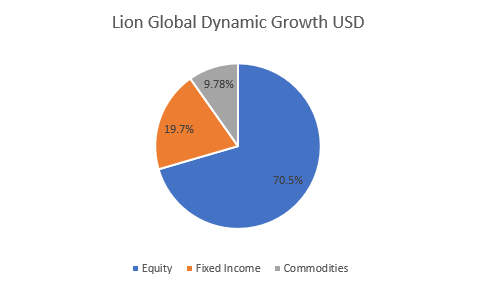 Outlook
Governments are encouraging a speedier vaccination to reduce restrictions. The developed countries have accelerated the pace and rate of vaccination. This has enabled countries to open up economic and social activities, spurring economic growth higher.
In terms of inflation in the US – it is noted that the rise in some of the core components are unlikely to be repeated e.g. Used Car prices, Woman's Apparel, Lumber. Rental (Accommodation) could potentially remain high for the near term. However, the Futures market has priced in a rate hike in 2022 and 2 hikes in 2023 while the Fed's Dot plot suggests rate hikes only to begin in 2023. It is noted that the net short positions in US Treasury remains elevated, as participants continue to bet on US Yields to rise. The view is for broad markets to continue trading in a range with a small upward bias. The team continues to see opportunities in sub-sectors and themes.
You can access all of our platforms from a single Saxo account.