Market Quick Take - December 17, 2020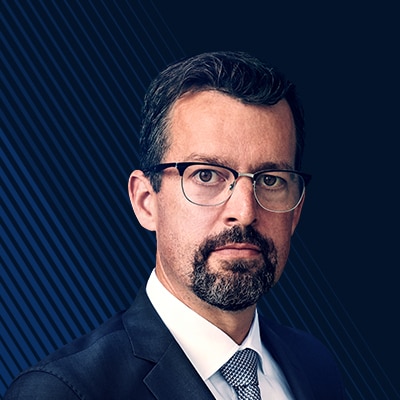 John Hardy
Head of FX Strategy
Summary: Everything is up, save for sideways US treasuries in the wake of the FOMC meeting last night, as the bulls saw nothing to fear in the very few changes to the Fed monetary policy statement and somewhat more optimistic Fed economic projections. Bitcoin has exploded to strong new gains as well, with a weaker US dollar an important part of the mix as US equities pulled back close to the all-time high.
---
What is our trading focus?
Nasdaq 100 (USNAS100.I) and S&P 500 (US500.I)

- the Fed briefly spooked the market by not providing new signals on easing (see more below) but the overall Fed stance was seen as sufficiently benign to allow recent strong risk sentiment to find fresh momentum, taking main averages back close to the all-time highs, led by a strong Nasdaq 100 as US treasuries failed to take much note of the FOMC yesterday. If sentiment levels remain supported, the next target area for the Nasdaq 100 could shape up around 13,000, while the S&P 500 is still contending with its 3,712 high for the cycle.



Bitcoin (Bitcoin euro-ETN ticker is BITCOIN_XBTE:xome) surged more than $1,000 dollars yesterday

and tacked on further gains overnight, rising above $22,000 this morning at times after yesterday saw a new "whale", Ruffer Investment, announcing a $744 million investment (some 2.7% of its AUM) in bitcoin and after a Guggenheim Partners CIO Scott Minerd claimed that bitcoin should be worth $400,000, based on its scarcity and relative value to gold as a percentage of GDP.



DAX (GER30.I)

- despite rising Covid-19 cases in Europe and Germany which in theory should be negative for the economy and the equity market, DAX futures are extending the momentum this morning moving above 13,600. This means that DAX futures are only 1.5% away from taking out the highs from before the big selloff in February and March. The FOMC meeting yesterday suggests that the Fed will most likely allow the long end of the yield to move higher if necessary and based on market pricing. This means that the US 10-year yield could be much higher next year on inflation, economic activity and stimulus, and that will drive move rotation in value stocks which should benefit European equities including the DAX.



AUDUSD and EURUSD

– the US dollar weakened yesterday and the EURUSD closed the day higher in the wake of the FOMC meeting and the much stronger than expected flash December Euro Zone Services PMI's released yesterday, as well as a very weak US November Retail Sales report (more on these below). This keeps EURUSD on track for a try toward the early 2018 high of 1.2500+. The AUDUD was higher on strong risk sentiment and higher iron ore prices, but the pace of gains has been slow in this rally, possibly on the ongoing trade showdown between Australia and China, with the former set to challenge the latter at the WTO. Australia reported solid payrolls gains in November overnight, with the unemployment rate actually dropping to 6.8% rather than remining at the expected 7.0%.



GBPUSD and EURGBP

– the USD weakness and hopes for a last-second Brexit deal have taken GBPUSD to the massive 1.3500 level and beyond once again over the last couple of trading sessions as we both await the shape of any breakthrough and terms of the trade relationship after the transition period ends with this calendar year and whether the market eventually mulls longer term structural concerns for the UK economy which could eventually keep a low ceiling on GBP even on the best of near term outcomes.



Gold (XAUUSD) and silver (XAGUSD) as well as most other commodities

enjoy the continued surge in risk sentiment driven by a weaker dollar, U.S. lawmakers making progress towards a stimulus deal and the FOMC strengthened its commitment to supporting the recovery. This on the day the U.S. reported another daily record of Covid-19 related deaths. Silver has led the latest recovery after breaking technical levels both on XAUUSD and the XAUXAG ratio. Next levels of interest in gold and silver being the recent highs at $1875 and $25.85 respectively.



US Treasury yields muted as the Federal Reserve decides to stand still (10YUSTNOTEMAR21)

. The Fed didn't deliver on the market expectations that it would have increased purchases of longer dated Treasuries. Yet, yields didn't rose and closed the trading day flat at 0.92%. They will probably stay below 1% not for long as a stimulus package is getting approved and Biden will enter in the White House in a few weeks.



BOE will take no action as a Brexit deal looks closer (BTP, 10YBTPMAR21).

Gilt yields have risen dramatically in the past week from 0.11% last Friday to 0.31% during the trading session of yesterday. Although yields closed at 0.27% at the end of the day, we expect them to rise to test the 0.45% resistance line as a Brexit agreement is confirmed. The BOE will likely wait for a Brexit deal before taking any stance.



Alphabet (GOOGL:xnas) and Facebook (FB:xnas) sideways on anti-trust concerns.

Google a Facebook have both sat out the recent round of strength in the broader equity market as anti-trust concerns weigh. The rising anti-monopoly stance seems one of the few issues shaping in 2021 to have bi-partisan support, and the latest development is a case put forward yesterday by 10 Republican-led US states accusing Google of colluding with Facebook to shut out competitors in online advertising. The chief target of the complaint is Google's advertising exchange, where its relationships with both buyers and sellers of ads are said to give rise to a conflict of interest. Facebook is not a defendant in this particular suit.
What is going on?
The FOMC meeting brought no new easing, but market quickly shrugged this off.

The language in the monetary policy statement was only tweaked slightly, with the guidance on how long the Fed is set to continue with its current pace of purchases altered to indicate that it will be maintained "until substantial further progress has been made toward the Committee's maximum employment and price stability goals." In the accompanying economic and policy forecasts, the Fed slightly upgraded its growth and inflation forecasts for 2021 and 2022 but left the forecasted PCE inflation rate for 2023 unchanged at 2.0% - which fits with the dot plot continuing to see 12 of 17 Fed forecasters still seeing no rate hikes through the end of 2023 (a modest change from September, when 13 of the 17 saw no change). The unemployment rate forecasts were adjusted strongly lower, to 3.7% (from 4.0% in Sep.) by end 2023.



US Retail Sales in November were very weak,

supporting the belief that the incredible stimulus impulse in the spring was the chief driver of the initial V-shaped comeback in the US economy and aggravating fears of a drastically slowing momentum into a Covid-19 plagued winter. The November headline data was out at –1.1% month-on-month versus –0.3% expected, and the October data point was revised a full 0.4% lower. The core "Ex Auto and Gas" number was down –0.8% month-on-month versus +0.1% expected, and the Oct. Number was revised down 0.3%.



The US has accused Switzerland and Vietnam of currency manipulation

. Ironically, this would have traditionally been a CHF-negative development, but with stronger EU economic data yesterday, the ongoing surge in risk sentiment, and the fact that the SNB has apparently been able to step back from its intervention in recent weeks actually saw the CHF slightly weaker against the Euro yesterday and therefore rather modestly higher versus the US dollar. The SNB was defiant and pledged to continue its policy of intervention.
What we are watching next?
China

Central Economic Work Conference

– could see China announcing its growth priorities for the coming year, with its changed attitude toward allowing some state-sponsored firms to fail the most noted change in this cycle. See more in a

Bloomberg article

.



Brexit situation

– the fact that the knotty UK fisheries issue has been declared the "last remaining hurdle" for a Brexit deal, leads some to believe that a deal has been struck on the state aid issue formerly thought to be the chief remaining hurdle for agreement. Both sides made somewhat more hopeful sounds yesterday, with EU Commission President Von Der Leyen suggesting a narrow path to a deal and UK Prime Minister Johnson sounded less pessimistic than in previous day. A breakthrough before Christmas?



US stimulus package status

– the negotiations on the shape of the US stimulus package have taken a new turn as stimulus checks for everyone are back as an option, if only likely to prove half of the size of the first checks of $1,200 sent out in the spring. We are likely moving toward a deal in coming days – more to come.
Economic Calendar Highlights for today (times GMT)
0830 – Switzerland Swiss National Bank meeting

0830 – Sweden Nov. Unemployment Rate

0900 – Norway Norges Bank Announcement

1200 – UK Bank of England Rate Announcement

1330 – Canada Nov. Home Price Index

1330 – Czech Central Bank Rate Announcement

1330 – US Weekly Initial Claims / Continuing Claims

1330 – US Nov. Housing Starts / Building Permits

1330 – US Dec. Philadelphia Fed Survey

1530 – EIA Natural Gas Storage Change

1900 – Mexico Overnight Rate Announcement

2145 – New Zealand Nov. Trade Balance

2330 – Japan Nov. National CPI
Follow SaxoStrats on the daily Saxo Markets Call on your favorite podcast app:
You can access both of our platforms from a single Saxo account.