FX Breakout Monitor: Waiting for FOMC-inspired breakouts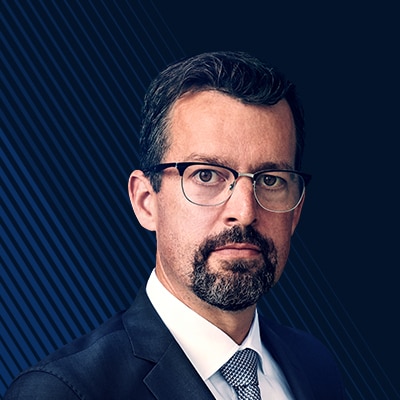 John Hardy
Head of FX Strategy
Summary: The Fed, the dollar, EURSEK, and EURCHF in focus.
---
For a PDF copy of this edition, click here.


Most of today's developments, like CHF and SEK weakness, and JPY weakness to a degree as well, are extensions of prior developments we have noted this week and late last week. It's important to reserve judgment on the latest move until we see the post-Federal Open Market Committee action this evening, as this is an event with significant impact to change the narrative across markets, particularly if the Federal Reserve dramatically disappoints anticipation of a more dovish shift in forward guidance on its balance sheet reduction, or QT, programme.

Today's FX Breakout monitor

Page 1: EURJPY continues to toy with resistance, but JPY is likely one of the more sensitive currencies to the FOMC meeting tonight – let's see where we close the day. Elsewhere, EURCHF bulled through the key 1.1350 break area yesterday and extended today.

The USD outlook is potentially pivotal today as well for pairs like NZDUSD, AUDUSD and USDCAD, all of which could post new breakouts on a daily close basis today if the USD is sold over the FOMC meeting – these pairs certainly look like stand or fall situations for the USD.
Page 2: A sea of colour here as we have seen trending in a number of USD/emerging market pairs as the market anticipates a dovish FOMC shift and China has boosted its currency as fresh US-China trade talks get under way – gold and silver clearly linked to that development as well. Will the Fed deliver the message these trends are looking for tonight?

On the weak SEK front today, a notable break of important EURSEK resistance today sets things in motion there.
Chart: EURSEK

EURSEK pulled above the 200-day moving average more forcefully, and managed to clear the range highs below 10.38 as well today. The resistance levels above start perhaps with the 10.50 round figure ahead of the multi-year highs north of 10.70 and SEK is very cheap in long term valuation terms – further gains may prove merely tactical.
Chart: EURCHF

We flash the EURCHF chart again today after the pair took out resistance yesterday and extended higher, hardly caring (remarkably enough) that Brexit developments late yesterday saw a chunky correction to recent sterling strength as we surmised that GBPCHF might be a significant driver of recent CHF weakness.

The next resistance level here comes into view already around 1.1460 in the case of the 200-day moving average, but 1.1500 looks a more pivotal chart level, this being the top of the range since last summer.
Chart: EURCHF

EURCHF having a look at the well-demarcated break level around 1.1350 today – a further rally in sterling (unwind of Brexit safe-haven flows) and risk appetite from here would likely aid the pair's case to the upside.
REFERENCE: FX Breakout Monitor overview explanations


The following is a left-to-right, column by column explanation of the FX Breakout Monitor tables.
Trend:
a measure of whether the currency pair is trending up, down or sideways based on an algorithm that looks for persistent directional price action. A currency can register a breakout before it looks like it is trending if markets are choppy.
ATR:
Average True Range or the average daily trading range. Our calculation of this indicator uses a 50-day exponential moving average to smooth development. The shading indicates whether, relative to the prior 1,000 trading days, the current ATR is exceptionally high (deep orange), somewhat elevated (lighter orange), normal (no shading), quiet (light blue) or exceptionally quiet (deeper blue).
High Closes / Low Closes:
These columns show the highest and lowest prior 19- and 49-day daily closing levels.
Breakouts:
The right-most several columns columns indicate whether a breakout to the upside or downside has unfolded today (coloured "X") or on any of the previous six trading days. This graphic indication offers an easy way to see whether the breakout is the first in a series or is a continuation from a prior break. For the "Today" columns for 19-day and 49-day breakouts, if there is no break, the distance from the current "Quote" to the break level is shown in ATR, and coloured yellow if getting close to registering a breakout.
NOTE
: although the Today column may show a breakout in action, the daily close is the key level that is the final arbiter on whether the breakout is registered for subsequent days.
You can access both of our platforms from a single Saxo account.