Fri Earnings Watch: Honeywell... the Industrials Player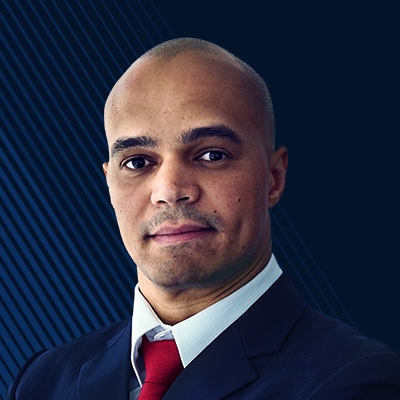 Kay Van-Petersen
Global Macro Strategist
Summary: Fri Earnings Watch: We take a preview of what is expected the $120bn industrial player Honeywell. A name that could become that more central to investors portfolios for those looking to play or add to the reflation & infrastructure themes. Honeywell is also a member of the broader industrials etf, XLI. And similar to the etf, has vastly underperformed the +38% & +12% YTD runs that we have seen in Deere & Co [DE] & Caterpillar [Cat]. Both HON & XLI are down YTD at -2.50% & -0.60% respectively. Could we see some PE interest into some of these industrial names (Hon has $15bn of cash & very low gearing with a NetDebt/EBITDA ratio of c. 1x) over the next few quarters?

---
(These are solely the views & opinions of KVP, & do not constitute any trade or investment recommendations. By the time you synthesize this, things may have changed.)
Fri Earnings Watch: Honeywell... the Industrials Player
HON: $172.61 Last, $120 bn Mkt Cap, -2.5% YTD, P/E 22, 3Q Est. +$1.49 EPS, Rev $7.7bn
A behemoth in the global manufacturing & industrials space, US based Honeywell [Hon] has a market cap north of $120bn, +$15bn in CE on its BS, employs over 100,000 people & in 2019 returned $6bn in profit, on c. $36.7bn of revenue.


Its worth noting the company also has a dividend yield of +2% & had increased dividend last year by +10%. In a low yield regime, profitable & stable business that can increase dividends sustainably are worth looking into.


From a leverage perspective it Net Debt/EBITDA is well in the conservative range at c. 1.0x, potentially leaving them optionality to leverage up in the low yield environment for expansion & growth once (likely question of when, not if) we get a US Fiscal Infrastructure bill.


The latter if it comes about from the current administration, literally needs to happen over the rest of Oct. Otherwise if it's a Biden administration coming in, we may have to wait until back-end of Jan / start of Feb at the earliest.


To be honest, KVP is surprised we have not seen more private equity players look to take out names like Honeywell – so they can leverage the balance sheet & ride the macro wave of fiscal spend that is on the horizon. They are sitting on excessive cash piles & yields on bonds are only heading one way, down.


The 12m consensus price target is c. $175, which is where the price is currently trading at. There analyst price target range is from

144 to 198. There are c. 68% buys in the name, vs. 0% sells with the balance being holds at 32%.


The name is c. -3% YTD, with a +73% jump from the Mar lows of $99.78.


This overall performance is not too different from the broader industrial etf, XLI – a name to keep on the watching list for the reflation & infrastructure themes, be you a bull or a bear. Other names like Deere [DE] & Caterpillar [CAT] are on fire in the industrials space, up +38% & +12% YTD.


1yr earning growth are expected to be +14% for 2021 (-15.7% for 2020 year). For current quarter earnings, +$1.49 EPS is expected vs. revenues of $7.7bn.



-
Not Caught Enough of KVP?…
From c. 52min in KVP talking on DollarYen on Bloomberg's Daybreak This will resonate with the 4Q20 piece, where a high conviction structural trade view from KVP's camp is being short DollarYen, seeing 85 – 95 range by back-end of 2021 & potentially 100 to high 90s by end of 2020. Naturally this gels with the multi-year dollar bearish regime view & also note how strong the North Asia Currencies have been of late, USDCNH, USDKRW, USDTWD


Country 1.0 And How to Edit Inequality Out of the Equation with Kay Van-Petersen Could have gone on for days here! :) Bottom line AI, ML & Tech integration is literally the highest probability pathway for a sustainable earth with humans as a species continuing to be part of the eco system

-
Dragon's Must Reads…

#SaxoStrats
Podcast Special Edition: Q4 2020 Outlook - The US election & everything gone all K-shaped



In this special edition podcast, the Saxo Strats team takes you through the key points of our Q4 Outlook, including a particular focus on the US election and what is at stake for global markets over this election and as we peer into 2021. The focus is on portfolio allocation, the risk of a secular shift in inflation to the upside, and the implications of the K-shaped narrative on policy and markets. On the podcast are Saxo CIO Steen Jakobsen, Peter Garnry on equities, Ole Hansen on commodities and John J. Hardy hosting and on FX.



John Hardy dropping a roadmap US Election Primer: The Final Sprint to November 3rd



We sort through important dates in this final sprint phase of the absurdly long US presidential election cycle. Historically, we have seen significant shifts in the polling in the final weeks leading up to the election. As well, we consider factors that can change the odds between now and Election Day on November 3rd.



Saxo's US Election Cheat Sheet Which cuts into the three potential pathways into the elections, probabilities around them, as well as short & long-term positions across equities, bonds, commodities & currencies.
-
Start-to-End = Gratitude + Integrity + Vision + Tenacity | Process > Outcome | Sizing > Idea
This is the way
KVP
You can access both of our platforms from a single Saxo account.