Bubble stocks destruction continues with 30% plunge in DocuSign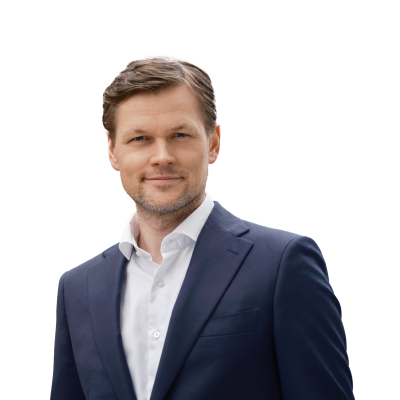 Peter Garnry
Head of Equity Strategy
Summary: As we have written about in several equity notes, the bubble stocks segment has been under enormous pressure this year and in recent weeks the destruction in market value has intensified at a blistering pace. The tailwind from the pandemic that has benefitted many technology companies is easing faster than expected and the worsening inflation outlook is making many growth investors wary of the future direction for interest rates which play an important role in equity valuations of growth stocks. We touch on DocuSign and its Q4 revenue miss last night which caused a 30% plunge in its shares underscoring the fragility in growth stocks with high expectations.
---
The fallout in bubble stocks show importance of balance
In yesterday's equity note, we discussed bubble stocks and how this group of stocks have been under pressure since February as the pandemic tailwind on growth has eased and the inflation outlook has worsened causing markets to readjust their interest rate outlook. Low interest rates have been the key driver of excessive valuations in this bubble segment and now as the tide is turning investors are readjusting their exposure. As we move into 2022, we will reiterate our view on equities that we like semiconductors, commodity sector, logistics, cyber security, mega caps, financial trading companies (a play on interest rates and volatility), and battery, which most of them are plays on the physical world making a comeback against the digital world. In a rising inflationary environment our preferred themes can make growth portfolio with exposure to bubble stocks more balanced in terms of risk.
Momentum crash and Danish equities under pressure
Like our bubble basket, Morgan Stanley has their own most crowded stocks basket which has just dropped more than 10% relative to the S&P 500, the most on record since 2013 underscoring the massive destruction that is currently taking place. While Tracy Alloway from Bloomberg calls it a new "quant crisis", our view is that it is more a classic momentum crash as momentum strategies sitting on fat gains over the past 18 months are drastically reducing positions. When we reach the bottom is very uncertain but if we are in a momentum crash then it is the illiquidity that drives the explosive price action.
In our recent string of equity notes on interest rate sensitivity and bubble stocks we also mentioned Danish equities as being interest rate sensitive together with other equity markets such as the Netherlands, Switzerland, United States, and India. But given the recent weeks price action it seems there is an overlap to the bubble stocks selloff suggesting the readjustments in equities are more profound.
DocuSign shares plunging 30% show fragility for growth stocks
Another sign of the stress in the bubble stocks segment of the equity market is the 30% plunge in DocuSign, the leader in electronic signature, following a Q4 (ending 31 January 2022) revenue guidance missing estimates; the revenue guidance was $557-563mn vs est. $574mn. The price reaction shows how fragile these stocks are to a small change in revenue expectations and clearly the risks associated with bubble stocks. We should point out, that DocuSign does not fit all criteria for being added to our bubble stocks basket because the 12-month forward earnings expectations are positive whereas we require those to be negative to be called a bubble stock. The revenue miss has caused sell-side analysts to drastically cut the median price target to $275 from around previously $330 against a close of $164 in extended trading yesterday.
You can access both of our platforms from a single Saxo account.