Fixed income market: the week ahead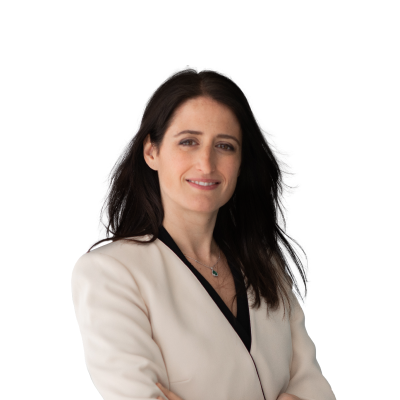 Althea Spinozzi
Senior Fixed Income Strategist
Summary: This week's US personal consumption expenditures might do little to lift yields. We expect long-term yields to remain compressed until fears concerning Covid and growth ease. Yet, the significant discrepancy between the market's rate hike expectations and the Fed's projections will be a critical focus for US Treasury yields' direction from now on. In Europe, illiquid markets due to the festive season and the omicron variant will also keep yields in check. Yet, things might change in January as bond issuance volumes rise sharply. An unpredictable BOE will contribute to more volatility in Gilts in the UK.
---
Dear readers, this will be the last The Week Ahead of the year. This publication will resume on the 10th of January 2022. In the meantime, we would like to thank you for your support and wish you a Merry Christmas and a Happy New Year!
Markets underestimate the inflation threat.
This year, Covid is not the only flu in town. I discovered that quickly last week, as I was forced in bed amid a week packed with central banks' monetary policy meetings. I watched US Treasury yields dropping despite a hawkish Federal Reserve on Wednesday. Last week's move is at odds with our short-lived bear steepening yield curve expectations. Yet, we have reasons to continue to believe that yields across the entire yield curve will need to shift higher next year. Indeed, the end of tapering is approaching fast, opening up to an interest rate hiking cycle. Therefore, the bond market will need to adjust to the Federal Reserve's rate hike projections in the next few months. It means that the yield curve will continue to bear flatten, and long-term yields will need to soar, but at a slower pace than short-term yields.
Although the Federal Reserve was the most hawkish we have seen since the covid pandemic started last week, its monetary policy decision didn't surprise markets at all. Actually, by matching Eurodollar futures' rate hikes expectations, the Federal Reserve managed to communicate its hawkish stance without spurring volatility. Besides, the market bet against the Fed's rate hikes projections. Indeed, the Fed forecasts overnight rates to rise from zero to 1.60% in 2023 and 2.10% in 2024, while Eurodollar futures price a maximum hike of 1.50% within the same timeframe. This built pressures on long-term US Treasury yields, which instead of soaring as we forecasted in last The Week Ahead report, dropped. The 10-year yields broke below 1.40% briefly on Friday, while 30-year yields closed the week at 1.80%.
The bond market is showing its concerns that the economy will not be able to withstand higher rates. The expectation is that the central bank will need to return to its accommodative stance to rescue the economy once again.
Adding to growth fears, Senator Manchin rejected Biden's $2 trillion spending plan pushing prominent banks such as Goldman Sachs to cut the US GDP forecasts.
Slower US growth it's a possibility that cannot be ruled out at the moment. However, we should keep in mind that the big problem remains inflation right now. Not only is inflation is at the highest level we have seen in thirty years, but as Jerome Powell said at last week's FOMC meeting, it may be more persistent, and the risk to become more entrenched has increased. It means that if the Fed makes a u-turn for stimulating growth following a period of aggressive monetary policies, there is a possibility that inflation could soar even higher. In summary, inflation can become a more significant threat if credible actions are not taken to revert it to the Fed's target average of 2%.
The wide discrepancy between Eurodollar futures and the Fed's projections will be a focal point throughout the new year. It indicates that there continues to be more downside potential for long-term US Treasuries than upside, especially if inflation remains sustained. We cannot forget that during the latest hiking cycle, the central bank hiked overnight rates by 225bps and that at that point, inflation wasn't a concern. Therefore, the expectations of only a 150bps rate hiking cycle continue to look highly conservative.
It strengthens our expectations of a flatter yield curve next year, as the front part of the yield curve will continue to adjust higher together with long-term yields. However, the latter will soar slower as yields will remain compressed by Covid and growth fears.
Although the market is preparing for the Christmas festivities, the PCE deflator on Thursday will be in the spotlight together with November's consumer prices and the University of Michigan's consumer sentiment index.
The ECB is not as dovish as it appears.
A seemingly dovish ECB caused Bund yields to drop last week, allowing 10-year yields to approach their support line at -0.40%. Although the central bank pushed back on interest rate hikes for next year, it laid a "tapering path." The ECB is forecasting to reduce bond purchases to pre-pandemic levels by the end of 2022. It implies that next year's total net bond purchases will be less than half of this year, pulling crucial support from European sovereigns. Therefore, it's safe to expect the German Bund yield curve to steepen with other European sovereigns. However, it may be too soon for European yields to rise as the omicron variant provides critical support for bonds. Things might change as companies rush to issue debt in January, putting upside pressure on yields. Therefore, we can expect the bond rally to continue during the next few festive weeks, but 2022 will certainly open a new era of higher bond yields in Europe despite a seemingly dovish ECB.
An unpredictable BOE means Gilts will remain volatile in the future.
This time around, the Bank of England delivered on rate hike expectations. However, the market is wondering whether the central bank's message will be more reliable in the future than in the past couple of months. The expectation is that the BOE will look to reduce its balance sheet once it hikes interest rates. Currently, investors expect another interest rate hike by March 2022, meaning that the central bank might begin to wind down its balance sheet as soon as May. If that were the case, we might see the yield curve steepening. However, it's safe to assume a bear flattening of the Gilt yield curve to continue until that moment.
Economic Calendar
Monday, the 20th of December
New Zealand: Trade Balance, Westpac Consumer Survey

China:

PBoC Interest Rate Decision

Australia: Mid-Year Economic and Fiscal Outlook
Tuesday, the 21st of December
Australia:

RBA Meeting Minutes

Germany: GfK Consumer Confidence Survey (Jan)

Switzerland: Trade Balance

Italy: Producer Price Index (Nov)

Canada: Retail Sales (Oct)
Eurozone: Consumer Confidence
Wednesday, the 22nd of December
Australia: Westpac Leading Index (Nov)

Japan:

BoJ Monetary Policy Meeting Minutes

United Kingdom:

Gross Domestic Product (Q3)

France: Produce Prices (Nov)

United States: Chicago Fed National Activity Index, Personal Consumption Expenditures (Q3),

Gross Domestic Product Annualized (Q3)

, Consumer Confidence (Dec)

Switzerland: SNB Quarterly Bulletin (Q4)
Thursday, the 23rd of December
United Kingdom: GFK Consumer Confidence (Dec)

Germany: Import Price Index (Nov)

Spain: Gross Domestic Product (Q3)

Italy: Business Confidence (Dec), Consumer Confidence (Dec)

United States: Core Personal Consumption Expenditures (Nov), Durable Goods Orders (Nov), Initial Jobless Claim, Nondefense Capital Good Orders ex Aircrafts (Nov), Personal Income and Spending (Nov), Michigan Consumer Sentiment Index (Dec), New Home Sales (Nov), 4- week T-Bill Auction
Canada: Gross Domestic Product (Nov)
Friday, the 24th of December – Christmas Day
Japan: National Consumer Price Index (Nov)
You can access both of our platforms from a single Saxo account.