Macro Dragon: Snapshot & Post-FOMC Price Action...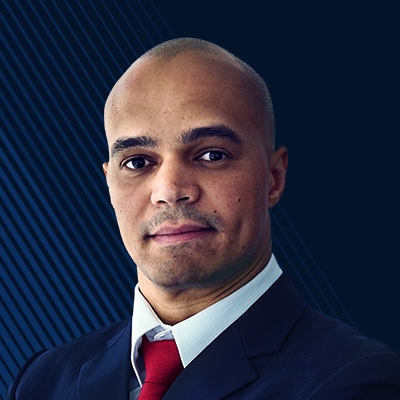 Kay Van-Petersen
Global Macro Strategist
Summary: Macro Dragon = Cross-Asset Daily Views that could cover anything from tactical positioning, to long-term thematic investments, key events & inflection points in the markets, all with the objective of consistent wealth creation overtime.

---
(These are solely the views & opinions of KVP, & do not constitute any trade or investment recommendations. By the time you synthesize this, things may have changed.)
Macro Dragon: Snapshot & Post-FOMC Price Action...
Snapshot

…
Interesting or not?

:

You know the Dragons skew on examining the day to day sessions, there is a lot of noise & very little signal – unless you're a market maker or/& day scalper, it's almost a negative convex exercise.


We tend to read patterns into things & events that are really just random on the broader meta trends. Its actually a function of our DNA, as well as social upbringing.


With that in mind, not often you see gold pull back by -3.7% whilst silver outperforms on the downside with only -3.5% - hmmm… Also BTC back at -2.6%, yet like the other two… keeps basing higher… bullish break-outs still higher. As in all things a session or two, do not a trend make nor break.


DXY 92.9280 big reversal (after initially hitting new lows over the last 2 days) with a +0.67% pop carried firmly across EURUSD 1.1857 -0.78% & USDJPY 106.03 +0.67%.


Energy meanwhile cool as you like with WTI pretty much flat at 42.49 & Brent 45.00 a touch lower at -0.20%. Copper on the other hand pretty strong session with +1.6% to 298.30.


Bond yields initially came off, yet are off the lows with 10s at 0.66% & bond Futures at 139-14, +6bp this Asia morning.


As always for our VIPs feel free to reach out to our Global Sales Trading desk, as well as potentially speak to some of my excellent peers from the SaxoStrats squad. For those interested in our unique VIP offering, please reach our to your friendly relationship partner at Saxo.


The Dragon will be back wk of Sep 7th, may the trading & investment winds of global macro be in your favor.


Anthems - worth making some time if you have not already:
Plus watch out for our Currency Options Master Class that will be run on Thu 12:30 SGT (UTC +8), by our APAC head of Global Sales Trading, the always sharp Mahesh Sethuraman – who background is very much SITG (Skin in the game), given his buyside background & pragmatic approach. And even if you don't trade currencies, there is always something to take away from a good masterclass. In fact he takes optionality so seriously, KVP just found out there is an additional class even earlier on Wed 12:30 SGT (UTC +8).


There will be a more advanced course later in Sep & depending on traction, we can continue to enhance the content & strategies discussed – please feel free to ping across constructive feedback, what parts were helpful, where could we improve, is there something we should take out, etc.


Emerging Markets Brief : Pulling the trigger – Dembik checking in on EM including Turkey, plus also weighing in on the inflation debate The road to inflation in post-COVID times


Sea Ltd doubles revenue as Southeast Asia expansion continues – Garnry weighs in on a name that has been in heavy contention among clients…


KVP's default view on potential Divergent Cross-Roads, always worth examining as there could be phenomenal investment opportunities (i.e. Tencent back in 2010, debate raged on whether it was a gaming company & thus dramatically overvalued or a social media platform & hence massively undervalued – well, Tencent +2450% since the lows of 2010. So to give one context, a USD 100,000 position then would be worth about USD 2.5m today. Not 80x in sub 3yrs, but we'd take it).


Commodity outlook webinar – Replay of the world class works of our commodity Strategist Ole Hansen… and also below, his latest Crude Oil check in…


Plus we've not check it with our always excellent Eleanor Creagh for a while, here is her latest out of our Aus Hub More pain to come for Aussie banks
-
To Keep In Mind Today
CH: Trade Balance

EZ: GER PPI, ECB Minutes

US:

Philly Fed Mfg. Index, CB Leading Index, Nat Gas Storage
Remember tmr is Flash PMI Friday across the board
-
Start-to-End = Gratitude + Integrity + Vision + Tenacity. Process > Outcome. Sizing > Idea.
This is the way.
Namaste,

-KVP
You can access both of our platforms from a single Saxo account.