Market Quick Take - September 21, 2020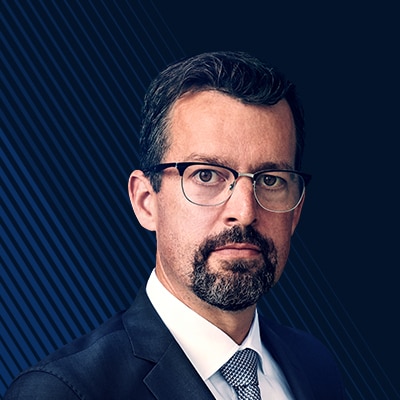 John Hardy
Head of FX Strategy
Summary: The US equity market drop on Friday carried through into the beginning of this week. The mood is somewhat downbeat in Europe as the latest COVID-19 numbers in some areas spiraled higher, and the UK is even threatening partial shutdowns. This week brings a busy macro calendar with preliminary September PMIs around the world.
---
What is our trading focus?
S&P 500 Index (US500.I)

& NASDAQ 100 Index (USNAS100.I) – the S&P 500 joined the Nasdaq 100 in taking out the local range support, indicating the risk of a further breakdown here as long as the index continues to trade below the 3,310 level and the 55-day moving average just above that level. For the Nasdaq 100, we have been focusing on the 11,000 level as the major pivot zone, which gave way as of Friday's close (the 55-day moving average also noteworthy near 11,200). Next points of focus lower include the 200-day moving averages, though these are quite far away at near 3,105 for the S&P 500 and 9.515 for the Nasdaq 100. The big news on Nikola's CEO stepping down (read further down) could also weaken sentiment among highly valued 'bubble stock' technology stocks which again could spread to the wider market.



STOXX 50 Index (EU50.I)

– despite better relative performance compared to US equities the weakened sentiment has proven too much for European equities. STOXX 50 broke lower on Friday and is continuing lower this morning into the lower parts of the narrow trading range of 3,200-3,400. The 100-day moving average is approaching from below sitting around 3,309 which will likely be a key test of this index.



Spot Gold (XAUUSD) & Spot Silver (XAGUSD)

-

Gold remains stuck midrange within a $1900 to $2000 range with a limited (positive) reaction today to a softer dollar and renewed worries about the timing of a coronavirus vaccine.

The death of liberal justice Ruth Bader Ginsburg on Friday will further add to political tensions in Washington ahead

of the U.S. election (see below). Silver meanwhile trades softer against gold with the ratio at 73 near the higher end of the recent range. Last week's high and unusual positive correlation with U.S. stocks may, until its broken, potentially see gold trade weaker with equities on the defensive following Friday's weak close on Wall Street. Later today the heads of Newmont and Barrick Gold, the world's two dominant miners will give their outlook at this year's '

Gold Forum Americas

'.



WTI Crude Oil (OILUSOCT20) & Brent Crude Oil (OILUKNOV20)

-

trade lower following last week's surge

after

Saudi Arabia's oil minister

attack

ed

cheaters and short sellers.

The latter

was a worry but also

seen as

an opportunity to knock out

some of the s

horts

which in the

w

ee

k

to Sept 15 had risen to near 250 million barrels

.

Unless

Saudi Arabia press for more OPEC+ cuts

the latest bounce may

soon be challenged again. L

ack of demand

, not laggards and short sellers being the

main

reason why oil

for t

he

foreseeable

future

is likely to remain stuck

in

the low $40's

.

Focus today a band of resistance in Brent

between

$43.7 (50-day MA) and $44.10 (200

-day

MA)

.





EURUSD

– EURUSD is winding higher toward the key 1.1900 zone, with considerable overhead resistance from here and up though 1.2000. Interesting to watch the EURUSD relative to EURJPY, as these two pairs are historically rather closely correlated and for the degree to which the USD weakness move is broadening out again or merely impacted by the strong JPY rally impulse that has taken USDJPY through key support.



USDJPY & EURJPY

– the JPY was strong across the board last week, with USDJPY falling every trading day last week and ended the week at its lowest weekly close since 2016 and below the key 105.00 level. This opens up the huge 100.00 level on the chart, the major support since Abenomics was anticipated ahead of the 2012 election. And looking elsewhere, we watch EURJPY and AUDJPY for whether this remains a JPY story and not just a weak USD story. EURJPY broke below the key 124.50 area last week and AUDJPY is often an excellent barometer of risk appetite among G10 currencies, with risk sentiment clearly wobbly as we head into this week.



Nikola (NKLA:xnas

) and General Motors (GM:xnys) - the board of directors has announced this morning that Nikola's CEO and co-founder steps down. This will come as a shock to the big crowd of believers in the company and its founder. We expect heavy selling when US equity market opens for trading. Despite all the serious and damaging allegations in the past couple of weeks the share price has relatively hold up well closing at $34.19 on Friday. But last week the SEC announced a probe into Nikola based on the allegations made in the research report from the short seller Hindenburg Research. This together with a picture that many of the allegations were right have probably moved the needle for the board of directors. This news also puts the GM's $2bn equity stake in Nikola at risk which recently according to the firm had been done under very capable due diligence.



Unity (U:xnys)

- the recent hot US technology IPO was priced at $52 and opened at $75 on Friday but declined through most of the session closing at $68.35. We expect volatility to remain high in this stock and potentially be under pressure just as we have seen with the Snowflake IPO.
What is going on?
Is a leading COVID-19 vaccine candidate in trouble?

The New York Times

ran an article

over the weekend discussing the Astrazeneca vaccine trials and an unnamed source indicated that the second case of a serious illness in the trial could also be a rare condition – transverse myelitis – that was discovered in the first case. The article underlines the rareness of the disease and suggests that if a third case occurs, the vaccine could be scrapped entirely – which could result in a broader market fallout.



ECB set to shift stance on asset purchases?

The FT ran an article discussing a major ECB policy review that could see the ECB moving to increase the flexibility and size of its asset purchase programme, which would allow it purchase in violation of old rules concerning what percentage of a particular issue the bank can purchase and how the "capital key" controls the allocation of purchases across EU countries. The ECB will discuss the policy review next month and is likely set for a large expansion of purchases at the December meeting at latest.



The weekly Commitments of Traders

covering positions and changes made by funds in the week to September 15 saw renewed buying of commodities and another reduction in short dollar positions. The grain sector led from the front with corn and the soybean complex continuing to see strong buying interest while all metals led by copper and gold were bought. Updates available on

www.analysis.saxo

.



US dollar CCC bonds have tighten faster than B and BB rated bonds

since the beginning of August. Even though CCC bonds fell 6% since the beginning of the year, we have seen a fast recovery in the past few weeks as the market turned to riskier assets. This signal that junk is becoming increasingly more expensive.



Treasury volatility at historic lows

. The BofA MOVE index has been falling at historic low following the Fed's meeting last week. This will favor the primary bond market which continues to issue large volumes of notes.



Trump approves Oracle and Walmart's bid for TikTok

but only 'in concept' according to sources. This means that TikTok for now has avoided its ban in the US. Oracle and Walmart will get a 20% stake in a new company called TikTok Global which will operate its US business and most users worldwide outside China. Part of the deal is an IPO of the company on an US exchange.
What we are watching next?
The next round of US stimulus in doubt and election chaos risk notching significantly higher after Ruth Bader Ginsburg death?

The death of liberal justice Ruth Bader Ginsburg on Friday has further super-charged the political tension heading into the election as President Trump and Senate Republicans vowed to advance a nominee for immediate approval by the Republican led Senate here less than two months before the election. This has the Democratic opposition crying foul, especially after the Republican majority Senate in 2016 refused to consider Obama's nomination in an election year when the arch-conservative Antonin Scalia died in February of 2016 – more than eight months before the election. The bad blood on both sides could make it difficult for any notable further stimulus until a new administration is in charge. And on that front, if the election is close and requires a decision from the Supreme Court, it only has eight votes and could risk a tie vote.



A busy economic calendar this week

, in which we get the first look at flash PMI readings around the world on Wednesday – perhaps most interesting for Europe with the significant resurgence in virus cases that has accelerated in some spots – especially France – at the weekend. We also have US Fed Chair Powell before Congress on Wednesday and Thursday, and interesting central bank meetings, like the one for Turkey next Thursday, where the bank has changed its tune and is likely set to hike rates to defend against disorderly TRY weakening. The New Zealand central bank, the RBNZ, also meets on Wednesday as it faces a surging currency – could this mean a more aggressive signaling on a negative interest rate policy coming sooner rather than later?



Tesla's

'battery day' is tomorrow and will be held together with its annual shareholder meeting which starts at 16:30 EST. The Japanese news media Nikkei reported back in August that Panasonic has planned to invest $100mn in a new setup for cell production at the Nevada Gigafactory. This could indicate that Tesla will announce a new updated design for its batteries which will most likely come with two important updates: 1) higher energy density, and 2) lower production costs. This would extend the lead Tesla has over its competitors and likely drive volatility in its shares.
Economic Calendar Highlights for today (times GMT)
0800 – Switzerland Weekly Total Sight Deposits

1230 – US Aug. Chicago Fed National Activity Index

1600 – US Fed's Brainard (FOMC Voter) to Speak

0030 – Australia RBA Dep. Governor Debelle
Follow SaxoStrats on the daily Saxo Markets Call on your favorite podcast app:
You can access both of our platforms from a single Saxo account.