Market Quick Take - June 17, 2020
Macro
ContentHub.Articles.MinutesToRead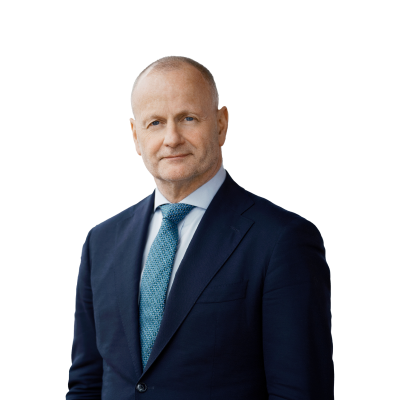 Steen Jakobsen
Chief Investment Officer
Summary: Equity markets were spooked briefly yesterday by news of a widening lockdown in Beijing on a fresh outbreak of Covid19 there but were quick to recover. A wildly strong US Retail Sales number in May shocked markets on the positive side and more than compensated for the weakness in April, adding at the margin to recovery hopes and boosting the USD.
---
What is our trading focus?
US500.I (S&P 500 Index)

and USNAS100.I (NASDAQ 100 Index) – US equities saw a rather nervous session before easing back toward the highs of the session by the close and Asian markets saw a fairly sideways session overnight. With the comeback from recent lows having unfolded so rapidly, the technical focus is on whether the S&P 500 can clear the last Fib hurdle the 76.4% retracement (3,150) on a close of day basis ahead of the recent 3220 high, while the final local resistance for the Nasdaq 100 is perhaps 10,000 (briefly touched yesterday) ahead of the all-time top of 10,140.



OILUSJUL20 (WTI Crude Oil) and OILUKAUG20 (Brent Crude oil) -

remain rangebound after giving back some of their 6% gains from the previous two sessions. An improved demand outlook from the IEA and strong US retail sales helped drive the market higher yesterday before reversing course on rising coronavirus cases in China and the U.S. and after the American Petroleum Institute reported a bigger-than-expected stock build in both crude oil and fuel products. Before the EIA inventory report at 14:30 GMT, OPEC's Monthly Oil Market Report will be out.



AUDUSD

– the AUDUSD pair remains unresolved in the middle of the recent range between the 0.6775 area lows and the 0.7063 high and will follow the commodity reflation theme that has coincided with a significant rally in AUD. A coincident indicator like copper is worth watching as copper prices rest on their 200-day moving average and AUD will take its cue for direction both from reflationary hopes in the industrial commodity space and risk appetite.



GBPUSD

– sterling is not out of the woods despite the strong bounce from lows below 1.2500 in GBPUSD earlier this week. The pair has yet to trade above the 200-day moving average (just below 1.2700) again after recently falling below and a Bank of England meeting is up tomorrow in which the bank will have to update its guidance on whether it intends to pursue a negative interest rate policy.



JD:xnas (JD.com)

- will list tomorrow on the Hong Kong Stock Exchange in what becomes a dual listing. The ticker code on Saxo's trading platforms will be 09618:xhkg and will start trading tomorrow. The company is raising $3.82bn and says that its retail offering is 179 times oversubscribed. From a financial perspective there's no need for JD.com to raise this capital with a solid negative net debt position and expectations of free cash flow of $3.9bn in FY21. The listing could drive performance over the coming weeks as Chinese demand for JD.com shares could surprise with better access compared to only being a US-listed ADR. Netease, another Chinese technology company, also listed on the HKSE on 10 June and saw its shares jump 6% on the first day of trading.



01099:xhkg (Sinopharm)

- shares jump 11% on good trial results for its COVID-19 vaccine candidate which could spill into other companies working on COVID-19 vaccines. Our

research note from 7 May

shows an extended list of companies that are on the WHO's official list of companies researching COVID-19.
What is going on?
Covid19 second wave outbreaks a source of concern

markets yesterday were clearly spooked at one point by news that China was moving to shutdown schools in Beijing and in the US, Florida hospitalizations are on the rise, while they are at record highs since the outbreak began.



Fed Chair Powell flags uncertainty, Vice Chair Clarida concerned on inflation.

In testimony before a Senate Panel yesterday, Fed Chair Powell indicated a "significant uncertainty" on the course of the post-Covid19 outbreak recovery. Democratic senators used their time to ask Powell for new measures to aid state and local governments, where mass layoffs are a risk due to lower tax revenue. The influential Vice Chair Clarida in a separate speech highlighted inflation concerns – with the inference that continued disinflation risks would lead to new Fed policy move.



US Retail Sales see massive rebound in May

- US Retail Sales in May rebounded more than they fell in April, as opening up began in many areas in May and likely as stimulus checks were spent. The headline Retail Sales number rebounded 17.7% in May after a (revised) -14.7% drop in April, while the core "ex Autos and Gas" number was +12.4% versus –14.4% in April.



Arabica coffee, sugar and cocoa

- are showing no signs of the V-shaped recovery shown in stocks and general appetite for risk. Coffee has dropped below $1/lb in its longest slump in 10 months as a record Brazilian production and a weak Real meet muted demand from out of home demand through restaurants and coffee shops. Sugar consumption is expected to drop as consumption suffers and ethanol-based demand has dropped with crude oil. A similar story emerging in cocoa, the demand for which is closely linked with GDP growth. It has dropped to a two-month low amid mounting worries that the slowdown will hurt demand. On June 9 hedge funds held short positions in coffee and cocoa and a small long in sugar.
What we are watching next?
Fed Chair Powell to testify before House Panel today

- this could prove a bit more boisterous session than yesterday's session before a Senate Panel as House members are in more direct contact with voters and could zero in on inequality issues that were at the root of asking that the Fed testify twice yearly before Congress in the first place.



EU Council meeting Friday

- This is the next key meeting for the heads of EU countries as we look for a sense of solidarity or lack thereof around the plan to expand the EU budget by some EUR 750 billion to fund a Covid19 response.



Bank of England meeting Thursday

– with sterling already under pressure on the risks of a tough stance from the EU on the post-Brexit transition period trade deal uncertainty, the Bank of England meeting this week will be interesting for whether the BoE strengthens guidance on an eventual move to a negative policy rate regime.
Economic Calendar Highlights (times GMT)
0730 – Sweden May Unemployment Rate

1230 – Canada May Teranet/National Bank Home Price Index

1230 – Canada May CPI

1230 – US May Housing Starts and Building Permits

1430 – US Weekly DoE Crude Oil and Product Inventories

1600 – US Fed Chair Powell to Testify before House Panel

2000 – US Fed's Mester (FOMC Voter) to Speak

2100 – Brazil Selic Rate (Central Bank Policy Rate) - expected to cut to 2.50%or 2.25% from 3.0%
Follow SaxoStrats on the daily Saxo Markets Call on your favorite podcast app:
You can access both of our platforms from a single Saxo account.