FX Update: USD momentum not impressive yet, given backdrop.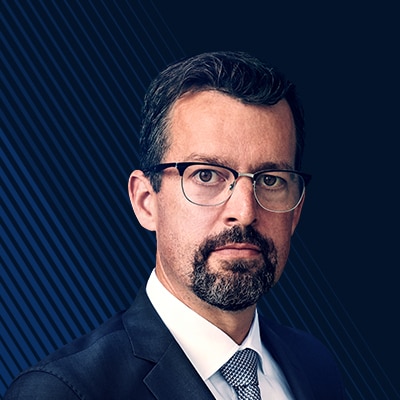 John Hardy
Head of FX Strategy
Summary: The US dollar seems to want to go lower, but does not seem in any hurry to get there, with key near-term uncertainties perhaps holding back directional trades. Nonetheless, key support levels are looming in a growing number of USD pairs, and the backdrop remains supportive for greenback sellers unless something comes along to spook robust global risk sentiment.
---
Today's FX Trading focus:
USD eyes key range supports after FOMC minutes, weak data
In my Tuesday piece I outlined the longer term bearish case for the US dollar, given the nomination of former Fed chair Janet Yellen as the next US Treasury Secretary in the Biden administration. As well, if Biden's team makes an all-out effort to craft parts of its policy along the lines of the Biden plan on ensuring that the future is "made in all of America" and avoids rolling too many agendas into its spending initiatives, the Republicans could yet have a hard time not cooperating on his agenda. That may be expecting too much, but it's important to stay open-minded. In the meantime, we still have the "fiscal cliff" issue into year end, as Republicans and Democrats remain far apart on the size of any topping up of stimulus measures to avoid further halts to disbursements for and a disgruntled Trump is in no mood to cooperate with any of the Democratic agenda. US weekly Jobless claims were an ugly 778k last week, the worst in five weeks. And let's not talk about Covid-19. It really is amazing how aggressively this market continues to look through the near-term gloom in expectations of a post-vaccine rocket launch.
The FOMC minutes include a painfully inconclusive discussion on the committee's attitude about its purchase programme, but it is nearly certain we will see an adjustment of the guidance in December, with the most dovish expectations by market participants on the potential for an extension of maturity (mentioned as an option in the minutes), while it may be more likely that the Fed would like to get a bit more specific than the indication that purchase will continue "over coming months". "Most participants judged that the Committee should update this guidance at some point and implement qualitative outcome-based guidance that links the horizon over which the Committee anticipates it would be conducting asset purchases to economic conditions." Are you asleep yet? I translate this to mean that we are likely to see more "if, then" guidance that pre-commits as little as possible.
There was also a brief mention in the minutes that "a few participants" are worried that maintaining the current pace of MBS purchases "could contribute to potential valuation pressures in housing markets". I.e., a housing bubble.
Chart: EURUSD
After the initial vigorous sell-off in the US dollar in the wake of the US election result, the follow-up price action has been somewhat desultory in many cases, note least in EURUSD, which despite the supportive backdrop of strong global risk sentiment, has only seen EURUSD poking slowly higher into the final bits of range toward 1.2000. And today's probe above the highest close of the cycle (1.1936) has so far been beaten back. It is time for the USD bears to flash some momentum on the failure of major USD supports across a number of pairs, otherwise, the risk of a reversal grows.
EU budget – one of the keys for unlocking stronger euro gains
The first vote on the EU budget was vetoed by Hungary and Poland last week, and the leaders of the two countries will meet today in Budapest to decide on next steps. Markets are utterly complacent on the issue in terms of HUF and PLN, but this budget needs to move forward pronto or the EU risks another brewing political crisis. The Polish Senate yesterday adopted a resolution asking the government to reconsider and to approve the budget. For Hungarian leader Orban, who already is in hot water with an active EU probe on whether his government has violated EU norms, this is existential. In an interview with German weekly newspaper Die Zeit on Wednesday, Hungarian president Viktor Orban said "What you are asking me to do, Angela, is suicide." Hungary and Poland are trying to wriggle out by asking for the EU to agree on spending levels first, delaying any look into rule of law considerations, but as large net receivers of EU aid, their bargaining position is weak, outside of their ability to veto the budget outright, and even that right could be worked around, according to a Bloomberg Quint article. It would be easier to get behind a euro rally if this hurdle is cleared.
You can access both of our platforms from a single Saxo account.