FX Update: EURNOK peeks below big 10 level. US labor data in focus.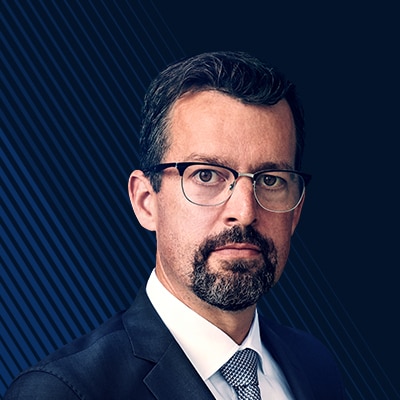 John Hardy
Head of FX Strategy
Summary: The Norwegian krone has risen sharply lately and today took out the big 10 level in EURNOK even as oil prices moderated today. Elsewhere, we will watch for whether the transition to a new quarter and a raft of incoming US labor market data brings fresh volatility in US treasury yields.
---
FX Trading focus: EURNOK below 10.00, ECB warns on yields, new quarter awaits as US yields remain in focus.
Note: due to the generous public holiday here in Denmark from tomorrow through next Monday, this column will not return until next Tuesday, April 6.
Even as crude oil prices only recovered about half of the considerable recent sell-off and weakened slightly today, the Norwegian krone has continued to power higher, with NOKSEK powering aggressively above 1.0200 today and EURNOK trading below the huge 10.00 level that represented a major hurdle on the way up as far back as late 2017. The move looks a bit overdone relative to the oil price, but then again ECB president Lagarde was out today once again touting the ECB's credentials to keep rates lows, even going to the trouble to declare that the market can test the ECB all that it wants. It's a reminder that the euro will have a hard time rising as long as real yields elsewhere are on the march higher. A French 10-year auction tomorrow is interesting as that yield benchmark trades near a yield of zero percent, the break of which coincided with some of the first push-back from ECB sources against rising yields.
Another issue theoretically holding up the euro and its recovery efforts is the recent declaration by the German Constitutional Court that it will put the law authorizing Germany's participation in the EU recovery fund on hold (possibly needing years to figure out if it is constitution, etc.). The market is probably correct in taking a "boy who cried wolf" position on this development, which inevitably rears its head whenever Germany sovereignty is in place. It's a reminder of the non-existent foundation of the EU and its multiple sovereigns with one central bank.
Elsewhere, we are watching US treasuries for two things in coming days: first, whether the quarter-end rebalancing after the worst performance for US treasuries in 40 years will yield to a new sell-off and take yields higher. And second, the quality of incoming US labor market data after the March Consumer Confidence survey released yesterday surged more than 19 points, a near-record rise. Historically, confidence correlates best with the labor market, and we'll have plenty of data on that front in coming days after today's robust +517k in the private payrolls change (even if that disappointed expectations for +550k), including the weekly claims and US ISM Manufacturing employment sub-index tomorrow, the official Nonfarm payrolls change Friday (note – despite closed US equity market), and then the March ISM Services employment sub-index on Monday. It's in the dominant services sector of the US economy that we need to see labor market improving sharply to suggest we are on the road to normalization.
Chart: AUDUSD
AUDUSD has teased the very well-defined range low at 0.7565 and turned around again yesterday. This is worth watching for the risk of a widening USD rally, which has been more focus on the negative yielders during the resurgence of real US yields. AUDUSD needs a chunky rally bar back above perhaps 0.7750 to start to neutralize the tactical downside risks.
Graphic: FX Board of G10 trends and momentum
Note the fresh rise in the NOK over the last few days as the currency has proven a real outlier in relative strength, while silver, for example, has slipped badly, catching up with the recent gold move on the rise in US real yields. The JPY downside has also reasserted, and we watch JPY crosses closely as a new quarter and a new Japanese financial year roll into view tomorrow, especially if a heavy batch of incoming US labor market data helps drive a fresh sell-off in US treasuries and takes yields to a new cycle high.
Graphic: Individual G10 FX, CNH and precious metals trend readings
In this overview of the individual FX pairs and the trend direction, trend age (in days) and trend strength, note the rare 9+ trend reading for USDJPY, a difficult level to sustain unless US treasury yields power higher still. Note that the upside can continue while the trend reading drops, if the pace of gains merely moderates.
You can access both of our platforms from a single Saxo account.