The equity 'Misery Index' is still miserable, Delta Air Lines revenue surprise
Equities
ContentHub.Articles.MinutesToRead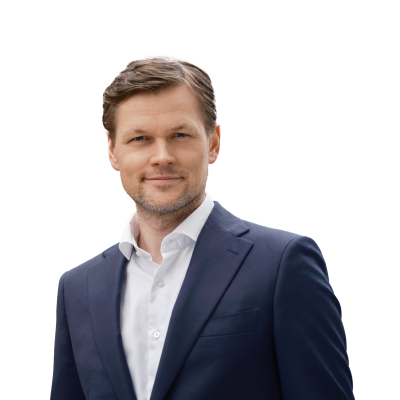 Peter Garnry
Head of Equity Strategy
Summary: The equity 'Misery Index' is up 36% since late October last year due to the vaccine announcement driving growth expectations higher but most importantly opening a path to easing the mobility restrictions that are holding back general economic activity level, but especially activity in the 'misery' industries which spans airlines, oil & gas, restaurants & leisure, banks, and hotels. Our misery index is clearly part of the reflation trade but is most likely a later stage performing segment compared to the commodity sector pricing in reflation right now. We also take a look at today's earnings from Delta Air Lines that show a light of hope for 2021.
---
Back in October we introduced the concept of an equity 'Misery Index' consisting of the industries oil & gas, airlines, hotels, and restaurants & leisure, which are the hardest hit segments of the equity market. Banks are probably the part of the misery index that has recovered the most and has the best upside potential over the short-term (discussed in yesterday's equity update) due to rising yield curve and stimulus.
Our misery index is still down 13% late 2019 despite stimulus and a roaring bull market in the broader equity market and especially technology stocks. However, since late October, just before the Pfizer vaccine was announce, the misery index is up 36% indicating that investors are betting on these hardest hit industries. Most of the rebound in these industries came during November when the market discounted the vaccine rollout and normalization of the economy, but the trade has lost momentum as new Covid-19 mutations have forced new and prolonged restriction across many countries constraining activity in many of these 'misery' industries. This trend is also underscored in today's US initial jobless claims figures rising 965K from 784K in the week before and significantly missing estimates. The recent Beige Book and payrolls report suggests that most of the increased layoffs are in the leisure and hospitality sector with the Northeast hit the hardest.
Delta Air lines is part of our misery index and has reported Q4 earnings numbers today with the adjusted EPS coming out at -$2.53 vs est. $2.49, but investors are upbeat about the Q4 revenue figures at $3.97bn vs est. $3.58bn. showing that passenger traffic bounced back more than estimated in Q4, with most of the rebound driven by the first two months rather than December where new restrictions were increased. It shows that as soon as vaccines are rolled out the activity level will rise dramatically. The CEO also says in a statement that there is a good chance that Delta Air Lines will reach profitability in Q3 this year. But in the short-term the cash burn will continue with Q1 revenue probably down 60-65% from Q1 2019 according to the airliner. Shares are up 4% in early trading approaching the local highs from early December.
You can access both of our platforms from a single Saxo account.