Footonomics by Jakobsen & Garnry #5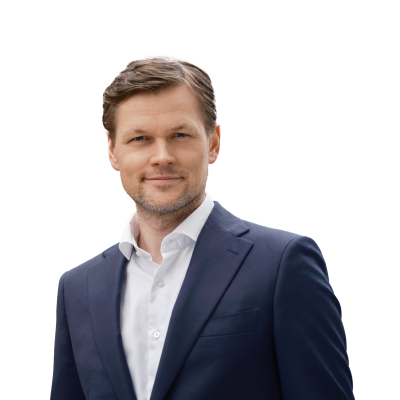 Peter Garnry
Head of Equity Strategy
Summary: Today's Footonomics is about France vs Germany, which for historical reasons but also because both teams have high quality, will make this one of the biggest matches in EURO 2020 in the group stage. France ekes out a small victory on macro numbers but a huge win on hilarious football quotes. On equities SAP beats LVHM in a tight match on equity fundamentals, but if we were to beat on the future LVMH will likely do better than SAP. Steen's and Peter's prediction is that the match will be an entertaining one finishing 2-1.
---
Match: France vs Germany
Macro: Nationalelf vs. Les Bleus
Germany

wins

on Misery Index

(CPI + Unemployment + Budget deficit)

with 13.8 vs. France 18.3. Very big fiscal deficits in both countries: -8.4% France and -5.4% Germany. Sign of a "new Europe".



Germany is ranked 5th in GDP on PPP basis vs. France 9th – Small German win.


Germany

has the most wins and most finishes in top two: 6 wins and 6 top two finishes.




France

has most scored goals: 86, and most conceded goals: 63




France

has a 20.5% chance of winning EURO 2020 according to TheAnalyst AI model, versus Germany's 9.8%




Small France victory on stats.
Best football quotes:
Germany: Berti Vogts talking about critical journalists: "If people saw me walking on water, someone would have complained: Look at that Berti Vogts, he cant even swim" – or for German speakers: "Das Runde muss ins Eckige" – Herberger.


France

: Eric Cantona: "

If a Frenchman goes on about seagulls, trawlers, and sardines, he's called a philosopher. I'd just be called a short Scottish bum talking crap

".

Arsene Wenger: (talking about Arsenal fans booing) "If you eat caviar every day its difficult to return to sausages".



A major France victory on quotes

! Who can compete with seagulls and caviar?
Overall Macro is a draw.
Equities: LVMH vs SAP
A slim 2-1 victory to SAP as the German and Europe's largest software maker has a better valuation (22.4 vs 32.6 on 2-year forward P/E, yes luxury is in higher demand than software) and better return on equity (16.8% vs 13.7%, software just scales better). LVMH wins on growth with an expected growth rate of 9.4% vs 5.2% for SAP as Asian consumers have the munchies for French luxury.


With software being critical infrastructure these days, SAP came through the pandemic without big wounds losing only 3% of revenue. The German software maker is in the same camp as the other old giants of technology such as Oracle and Intel – they look tired and not as fresh as the new kids on the block. But nothing can take away that SAP is a well-run business with strong profit margins.


LVMH initially stared into the abyss during the pandemic with high-end luxury being a physical experience. Massive stimulus and a consumer coming back to high streets have created a boom in luxury with consensus looking for a 33% revenue growth this year taking revenue to a new all-time high for the French luxury behemoth.
You can access both of our platforms from a single Saxo account.