Europe's luxury makers are at risk of China's new policy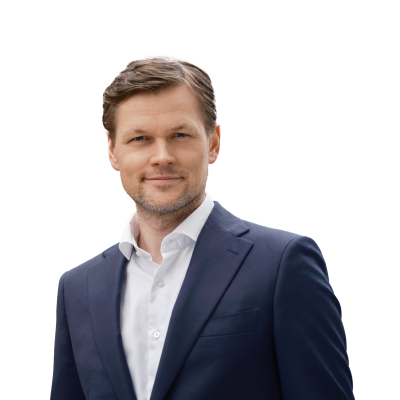 Peter Garnry
Head of Equity Strategy
Summary: China's new regulatory trajectory has recently extended to guidelines on behaviour for celebrities which include not showing decadent ideas of money worship, hedonism, and extreme individualism. There is a high risk that this will transcend to the wider population and especially the upper class which could negatively impact demand for luxury goods. The risk for profit warnings are rising for the European luxury industry and our basket of 12 European luxury brands is already down 12% from the peak in June.
---
We have recently increased our attention on China due to the recent slowdown and power shortages causing steel production to ease on top of a brewing housing market crisis. These dynamics are happening while China's government has started a comprehensive crackdown of the technology sector including gaming restrictions encompassing controlling user data, fining companies for using their market power to limit competition, and prohibiting private tutoring companies, which is all driven by the new phrase "Common Prosperity".
An extension of the "Common Prosperity" seems to also be a cultural reorientation in the Chinese society with authorities in China recently including new regulation for behaviour of celebrities which ensure that they abandon vulgar and kitsch inferior tastes, and consciously oppose the decadent ideas of money worship, hedonism, and extreme individualism. In other words, be less American in personal expression. This focus means that flashing your richness and expensive consumer goods such as expensive cars, fashion, and jewelry is no longer acceptable among celebrities which will directly influence the habits of the wider Chinese population.
This in turn is a key risk for Europe's luxury makers which have enjoyed a decade of high growth in China's consumer market with the growing upper class lusting for European luxury goods. Our basket of European luxury brands with the most exposure to China is up 126% since early 2016 compared to only 56% for the STOXX 600. However, the basket is down almost 12% from the peak in June before the recent string of regulation was put in place China including the bigger emphasis on "Common Prosperity".
The table below shows the 12 European luxury makers we have put into the basket. Remy Cointreau and BMW are less clearly a luxury brand although they both are at the upper end of the price spectrum and prestige for spirits and cars respectively. The remaining 10 brands are all within fashion clothing and watches. The European luxury industry took a hit back in 2013 when China's slowing economy prompted the government to crack down on luxury gift-giving as part of its anti-corruption campaign. The population back then supported the campaign and we expect the same to happen this time again. The overall idea is, that going forward the environment for luxury goods will be less rosy in China and as a result there could be profit warnings coming for European luxury makers.
| | | |
| --- | --- | --- |
| Name | Mkt Cap EUR mn | FCF/EV (%) |
| Hermes International | 134,548 | 1.9 |
| Salvatore Ferragamo SpA | 3,015 | 6.7 |
| LVMH Moet Hennessy Louis Vuitton SE | 322,540 | 4.5 |
| Remy Cointreau SA | 8,413 | 1.4 |
| Moncler SpA | 14,642 | 2.9 |
| Burberry Group PLC | 8,581 | 7.0 |
| Cie Financiere Richemont SA | 52,310 | 5.4 |
| Kering SA | 79,949 | 4.2 |
| Swatch Group AG/The | 12,185 | 10.0 |
| Tod's SpA | 1,501 | -1.6 |
| PRADA SpA | 12,209 | 5.6 |
| Bayerische Motoren Werke AG | 53,043 | 8.8 |
| Sum / average | 702,935 | 4.7 |
China is basically rewiring their economy towards a new economic model built around core pillars of restoring the environment, creating self-reliance in key technologies for winning the race against the US, and reducing inequality. These changes which will likely continue until the Party Congress in October next year, and as a result, we are recommending investors to underweight Chinese technology companies within e-commerce, social media and content platforms, and gaming, while overweight non-data driven consumer companies and companies within the technologies that China's wants to be self-reliant in.
You can access both of our platforms from a single Saxo account.