Crypto Weekly: Eyes towards the milestones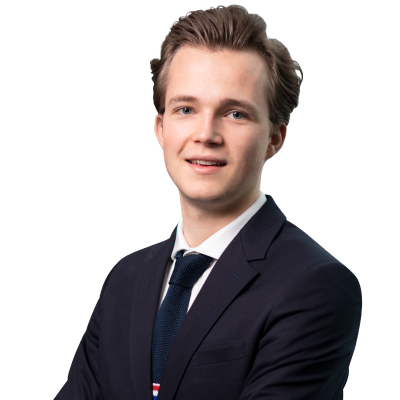 Mads Eberhardt
Cryptocurrency Analyst
Summary: Ethereum surged to a new all-time high last week. The surge impacted numerous other cryptocurrencies resulting in several all-time highs and milestones across the market. The highly anticipated public listing from Coinbase is expected to take place on April 14.
---
Ethereum surged to a new all-time high
Ethereum surged to a new all-time high of $2,150 last week. This was the second time Ethereum went above $2,000 after breaking the psychological level for the first time in February. Numerous cryptocurrencies followed Ethereum's lead, including Binance Coin, Polkadot, Filecoin, and Solana. Additionally, the crypto-market reached two key figures for the first time. First, the market accounted for a total market capitalization of over $2trn yesterday while the Bitcoin dominance is currently at 55.5%. Second, for the first time, 100 cryptocurrencies have reached a $1bn market capitalization, respectively. Two months ago only 50 cryptocurrencies had a market capitalization past $1bn.
Coinbase seeks a public listing on April 14
The highly anticipated public listing from Coinbase is expected to take place on April 14. The company will be trading on Nasdaq under the ticker 'COIN'. One month ago, we went through their S-1 filing, which showed their finances to the public for the first time. Later today Coinbase will go through their estimated Q1 2021 results in a conference call. Considering the volatility and institutional demand in the past quarter, the company will most likely present the best result in the company's history. The public listing is remarkable for the crypto-market as the public can then invest in one of the most noteworthy companies in the industry. Additionally, it makes the market able to analyze the financials of Coinbase quarter after quarter to better understand the dynamics and trends in the market. The listing will also place more focus on other crypto-oriented public listed companies. It will without doubt mark one more milestone.
Bitcoin miners to record their highest revenue
The profitability of mining Bitcoins is highly correlated to the cryptocurrency's price – just like mining traditional commodities. As the Bitcoin price surged in March, miners recorded their best month ever in regards to revenue from rewards and transaction fees. The total revenue reached $1.5bn in March. Due to a shortage of semiconductor chips, it is difficult for miners to get their hands on enough mining equipment, as we wrote about this topic in our Q2 Quarterly Outlook. This makes mining more profitable for miners already having mining equipment turned on as it limits the inflow of new miners wanting to profit from the higher Bitcoin price.
You can access both of our platforms from a single Saxo account.